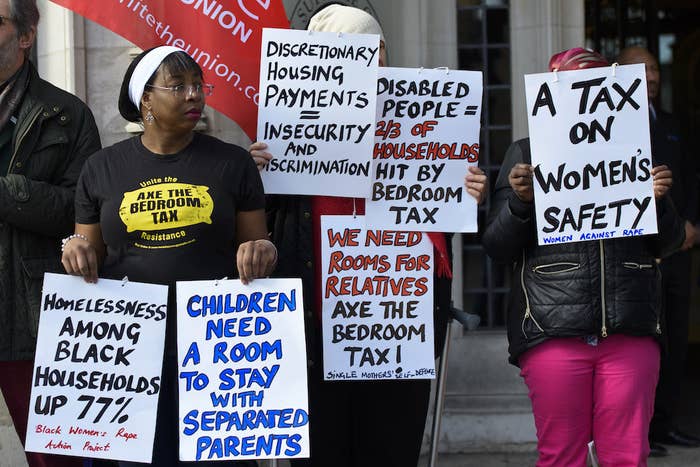 The bedroom tax is a failed policy and has not met its main objective of encouraging people to move into smaller homes, according to a new report produced by the G15 group of London's 15 largest housing associations.
The study, which will be released in full next month, found that while about a quarter of social housing tenants were affected by the tax between 2013 and 2015, only a handful chose to move as a result.
Labour immediately seized on the findings as evidence of the failure of a "discriminatory, unfair, and divisive" policy, while affordable housing and anti-poverty campaigners said the findings give further weight to calls for the tax to be scrapped.
The policy was introduced in 2013 to remove the so-called "spare room subsidy" which the government claimed some social housing tenants were receiving by having more rooms than they needed. The plan was to encourage people to move into smaller properties and help cut the £23 billion annual housing benefit bill.

However, the G15 group's study found:
– The number of social housing tenants with the correct number of rooms fell marginally from 59% to 52% in 2015.

– People who became subject to the tax found they struggled to pay bills and fell into arrears while some cut back on food or heating budgets.

– Households fell in and out of eligibility to pay the tax, due to changing circumstances and without ever moving house.
Debbie Abrahams, the shadow minister for work and pensions, told BuzzFeed News: "The bedroom tax is discriminatory, unfair, and divisive, which is why Labour has consistently called for it to be abolished.
"The initial findings of this report reflect what is happening around the country, not just in London. It's certainly true that there is a lack of available housing for people to downsize to in my constituency too, which means many people simply cannot escape this unfair tax. And it should concern us all that people are getting into rent arrears and debt as a result of this."
Campbell Robb, chief executive of Shelter, said: "At Shelter we see first-hand the devastating impacts of the so-called 'bedroom tax', which has left thousands of families struggling to keep their homes.
"Even if people are able and willing to downsize, the chronic lack of homes means that families are often left with no other options, and instead have to make cutbacks in other areas, such as food or heating, in order to keep the roof over their heads.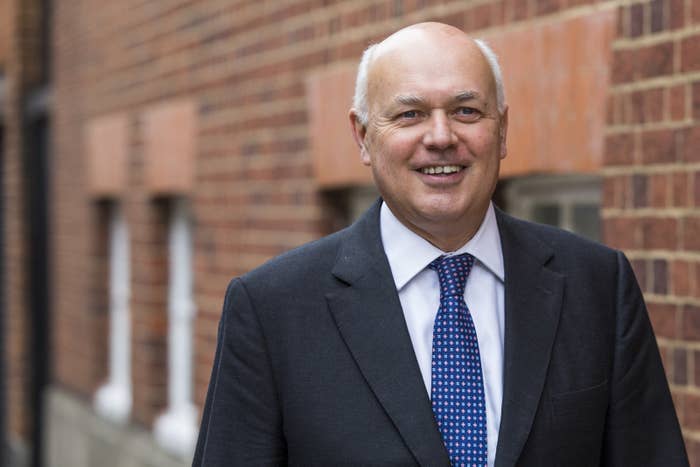 "The new government now has the opportunity to review this policy and look at scrapping it altogether, in order to prevent any more families from falling into debt and facing the trauma of losing their home."
The policy was introduced by former work and pensions secretary Iain Duncan Smith and was immediately criticised by people with disabled family members who felt they were being unfairly targeted.
Paul Rutherford, who began campaigning against the tax after being forced to pay it due to living with his wife and disabled teenage grandson in a three-bedroom house, said the report was evidence the policy had failed.
The Rutherfords' spare room is where the carers who provide 15-year-old Warren with round-the-clock care stay. In January the family won a victory in the Court of Appeal after challenging the tax – this meant rooms used by the carers of children would be exempt from the tax, as rooms for adult carers already were.

The Department for Work and Pensions (DWP) chose to appeal against this decision, which meant Duncan Smith's successor, Stephen Crabb, was left in the position of taking his own constituents to court.

Rutherford told BuzzFeed News: "Now that report after report shows how this ridiculous policy is failing, and the fact that it is not saving £1 billion or £2 billion a year, but costing more, it is really about time that the government saw sense and repealed it. It is senseless, and is only causing unnecessary stress and pressure on people all over the UK.
"I don't know what the outcome of the government appeal against our win will be, but whatever the outcome, we will carry on fighting against this ridiculous policy until it is gone."
The DWP is understood to be taking solace in estimates that the bedroom tax is saving £500 million a year, and the department believes it is encouraging landlords to build more one-bedroom houses.
A spokesperson for the department said: "The reality is that removing the spare room subsidy had brought housing benefit rules for social renters into line with those in the private sector, and the number of people affected by it is going down.
"By restoring fairness to the system, we are saving the taxpayer an estimated half a billion pounds every year, and our research shows that landlords are actually building more one-bedroom homes and fewer larger ones as a result of the policy."
However, such arguments hold little weight with campaigners.
Alison Garnham, CEO of the Child Poverty Action Group, which represented the Rutherfords in court, told BuzzFeed News: "G15's report confirms what the DWP's own evaluation reported last year: Not only is the bedroom tax forcing hard-up families to cut back on essentials, it's failing to free up more accommodation for families – the central argument ministers put forward for the policy.
"Unsurprisingly, parents in the DWP study said switching their kids to a different school was the highest barrier to moving but even if they wanted to uproot the children, there isn't enough affordable housing.
"This is a deeply unpopular policy which, as anyone who works with families already knows, is only further impoverishing low-income families."
Labour MP Debbie Abrahams said: "The government have tried to regenerate the economy on the backs of the poor and disabled.
"Their modus operandi is about division and blame. Instead of denigrating claimants, and our social security system, we should be recognising the importance and value of that system.
"Like the NHS, our social security system is based on principles of inclusion, support, and security for all, assuring us of our dignity and the basics of life, should any one of us become ill, disabled, or fall on hard times.
"The government need to remember that and stop their attacks on the poor and vulnerable."