Someone Re-Made The Tube Map To Show How Expensive It Is Renting In London
Stopping at all stations to Housing Crisis.
If you're not sure how affordable it is to rent somewhere in London, why not try this: a tube map showing all the stations with an affordable local rental market.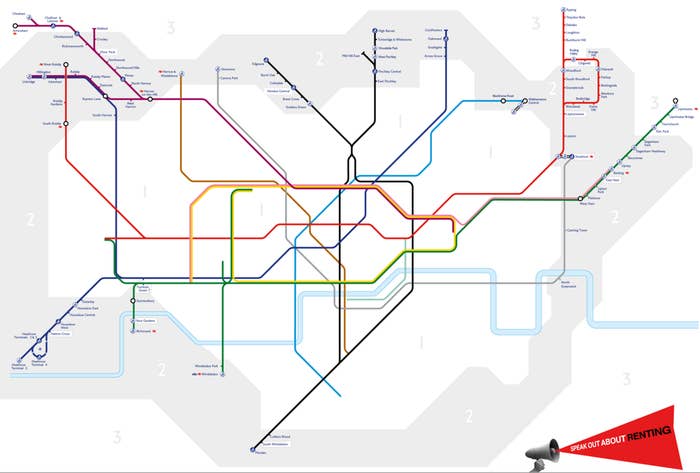 Housing charity Shelter did away with the official Zones 1 to 9 and remade the famous map with three zones showing how (un)affordable the capital is for renters. Not ONE area surrounding stations in central London qualified as affordable.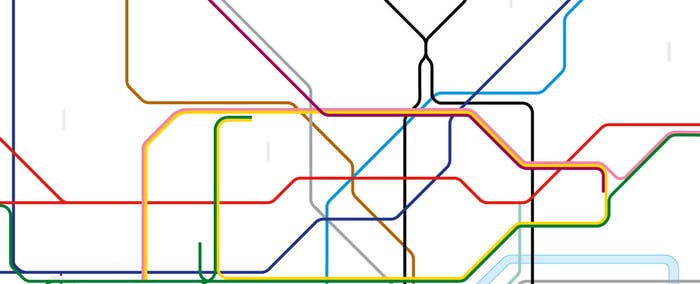 In total, Shelter said only 15 of the 170 underground stations are in areas it considers affordable.
The charity worked out how much a couple would have to spend on an average two-bed flat, with one person working full-time and the other working part-time.
In Zone 1, which Shelter calls "unaffordable", the average two-bed would cost that hypothetical couple more than half their combined income.
The rents were calculated using Valuation Office Agency's market stats between October 2014 and September 2015.
Between April 2014 and March 2015, the most recent stats, the VOA put the median rent for a London property at £1,350.
The wages are based on the Annual Survey of Hours and Earnings, and Office for National Statistics figures, which put the median London wage at £660 in April.
In Zone 2, which Shelter calls "difficult to afford", renting an average two-bed flat would be between 35% and 50% of the same couple's salary.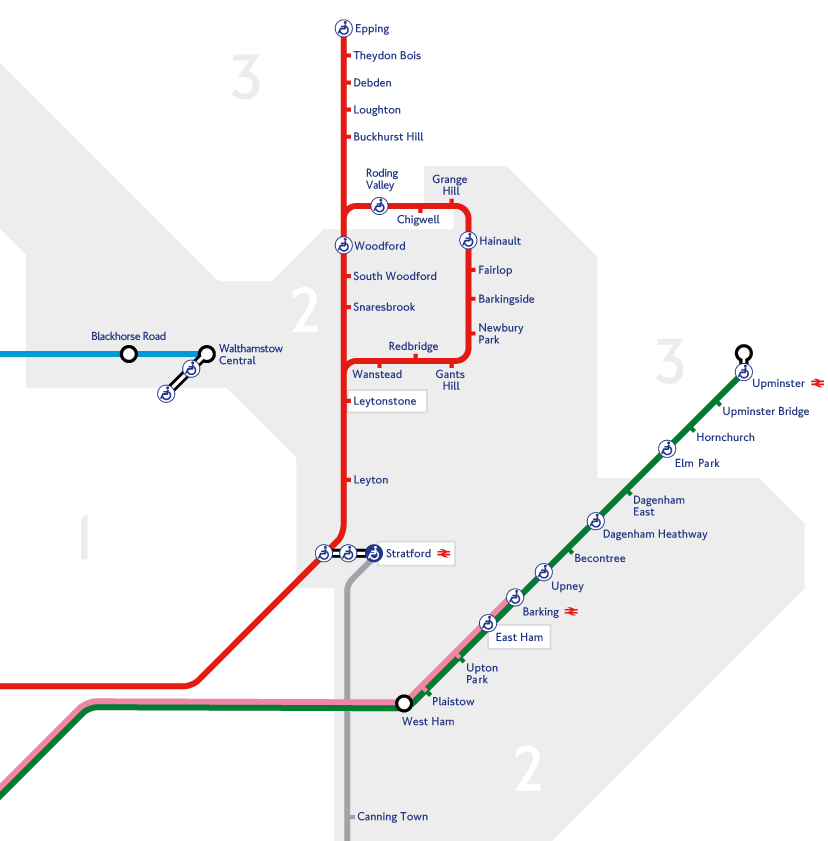 But if you want to live in the "affordable" Zone 3 – where an average two-bed would cost a couple less than 35% of their combined salary – you will have to move out to the furthest reaches of the tube map.
There are not many stations in this zone. In fact there are none south of the Thames.
But in case you're housing-hunting they are:
District line:
– Elm Park, Hornchurch, Upminster Bridge, Upminster
Central line:
– Chigwell, Roding Valley, Buckhurst Hill, Loughton, Debden, Theydon Bois, Epping
Metropolitan line:
– Watford, Chalfont & Latimer, Chesham, Amersham
Shelter is highlighting the unaffordability of rent in the run-up to the London mayoral election in May.
Demonstrating how much of a problem this is not just in London but across the UK, data from the Office for National Statistics this week showed that people aged 25–29 are now more likely to rent privately than own a home with a mortgage.
The ONS stats show that 43% of people in that age bracket rent, compared with 39% who are mortgaged owners.
Just 15 years ago, people in their late twenties were more than twice as likely to own than rent – 56.5% versus 21.4%.
Commenting on these figures Laura Gardiner, senior policy analyst at the Resolution Foundation, said: "We've reached a tipping point in the UK housing market where young people are now more likely to rent privately than own their home.
"This dramatic shift from owning to renting has major consequences for young people and future generations. For many people, it brings major insecurity in terms of their housing costs and being able to find a secure long-term home.
"Ultimately it also means the nation's wealth will become increasingly concentrated amongst a smaller pool of homeowners, with serious implications for social mobility."