When two youth workers from south London wanted to set up a social enterprise and feed and clothe the most vulnerable people in the area, they kept getting told the same thing: "This plan will never work."
Solomon Smith, 30, and his friend Mahamed Hashi, 31, had approached local charities, local government bodies, and potential backers to ask for help back in 2013 to get Brixton Soup Kitchen off the ground.
Undeterred, the two natives of Brixton took to the streets themselves to hand out clothes and warm tea from a flask to people living on the streets.
Two and half years later Smith and Hashi – who met while both doing youth work in the area – run the soup kitchen from its ramshackle home on Coldharbour Lane in the heart of the diverse and fast-changing neighbourhood, providing 35 to 40 meals a day and a safe space to socialise for people ranging from 12 to 78 years of age.
People mainly come from the local area but also from east and north London. Hashi says 87% of visitors have mental health issues.
When BuzzFeed News visits on a weekday morning, the place is buzzing with activity, with people playing cards, catching up and mingling. There are people constantly coming in and out, loudly greeting each other, helping themselves to doughnuts ahead of the day's meal. The food menu changes every day – "We don't want people to get bored, so it's a surprise," says Hashi.
The soup kitchen has never taken a penny in government funding and relies entirely on donations from the public and local businesses. They'd like to buy a van to drive around town handing out food and have raised almost £10,000 of a £25,000 target.
So what makes two young men dedicate their lives to providing for homeless people as well as what they call the "partially homeless" of London?
Smith can trace the inspiration to one cold night in the harsh winter of 2012/13.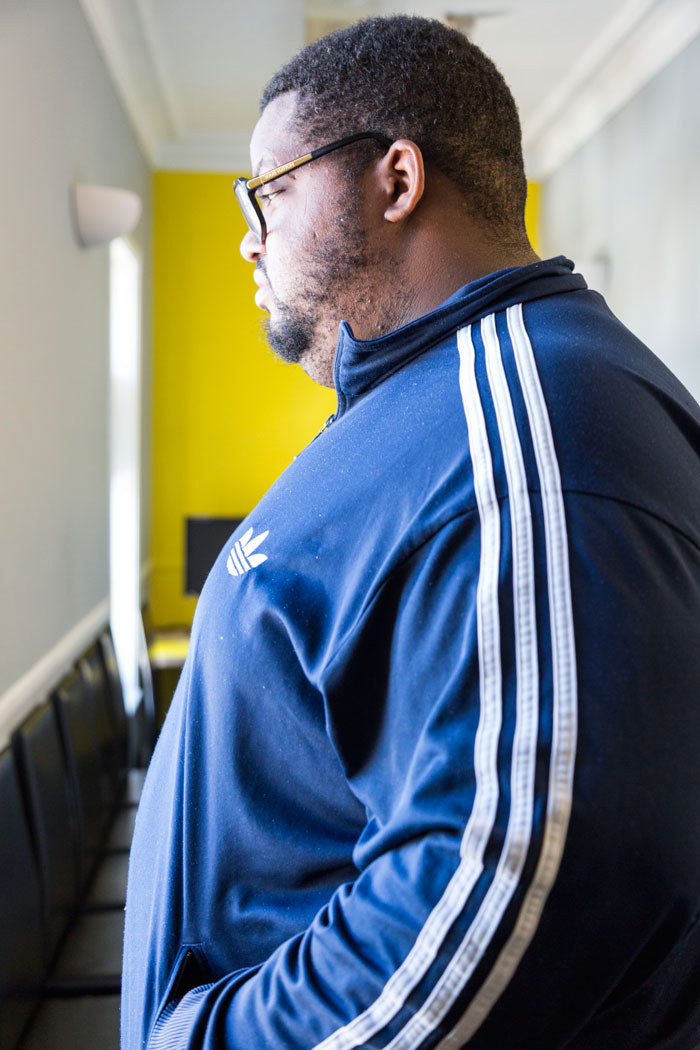 "I've always been a person who likes being in my house," he says. "Actually I like being in my bed, when it's proper pissing down with rain. You know when it's hitting the window, I find that very comforting.
"But then something struck me which is: If I like this amount of rain, the people who are out there, how are they feeling at this point?
"Funny enough when I woke up the next day, it was breaking news, it was one of the coldest winters and we lost three or four homeless people. There was one in Scotland, one in Birmingham, and I think two in central London.
"In my mind I was thinking, if they had clothes and they had something warm in their belly they would be alive today, you know. All of those homeless people had a story to tell and now we will never know their story."
Smith and Hashi texted everyone they could think of, asking if they had clothes they could spare.
"And then we just started giving it out, we just walked around and gave it out," says Smith.
"A woman actually came up to us and was like, 'Have you got any tea?' And we were thinking, 'How can we get her some tea?' So we got a flask and started to go around London, just with a flask and a couple of big bags of clothes. That's when we started thinking we needed a centre."
Smith, who is softly spoken but the public face of the organisation, left school with no GCSEs and despite his dyslexia graduated with a degree in youth work three years ago. He grew up on the nearby Moorlands housing estate and was a youth worker in Lambeth.
Hashi is also a recent graduate, having completed his master's in forensic science last year.
"We were getting rejected from a lot of homeless organisations that we expected to get help from," Hashi says. "We really came across concrete blocks in terms of progress, so we just turned around and did our thing.
"Everyone was rejecting us, saying, 'How are you going to afford this? How are you going to safeguard this? What about the insurance?' All this kind of thing."
The breakthrough came unexpectedly, from a high street baker.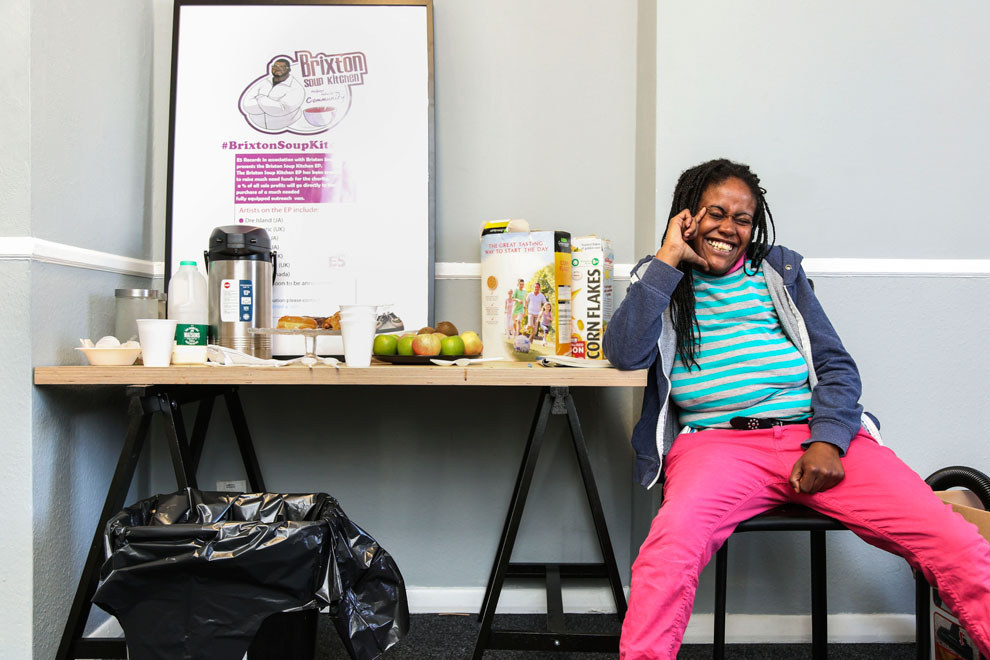 "About a month later Greggs contacted us and we were like 'Huh?' It was actually Greggs Foundation," says Hashi. "They said, 'We know you give out tea, but want to give you doughnuts so you can give those out as well.
"We went there without a car or nothing, just expecting a couple of bags, but we got two huge bags with about 400 doughnuts, some bread and all this. And they said, 'You're going to get this every day.' Then Pret A Manger got involved about two months later."
Nando's, Marks and Spencer, and many other businesses have donated food. Volunteers from Citibank, including its CEO, turned up to help out with the centre's garden.
When they came to this building – which they secured with the help of Tessa Jowell, who until May was the MP for nearby Dulwich and West Norwood – they were told it was "unusable" by the council. It took a visit from the ITV show Surprise Surprise to get them a new one.
The pair say that the assumption around poverty and homelessness, that the problem is only what we can see around us, is wrong.
"At the time it was about 307,000 residents in Lambeth, and Lambeth [the council] has accepted that 27% of them are living on the poverty line or under – that's 83,000 people, including families, children, elderly people.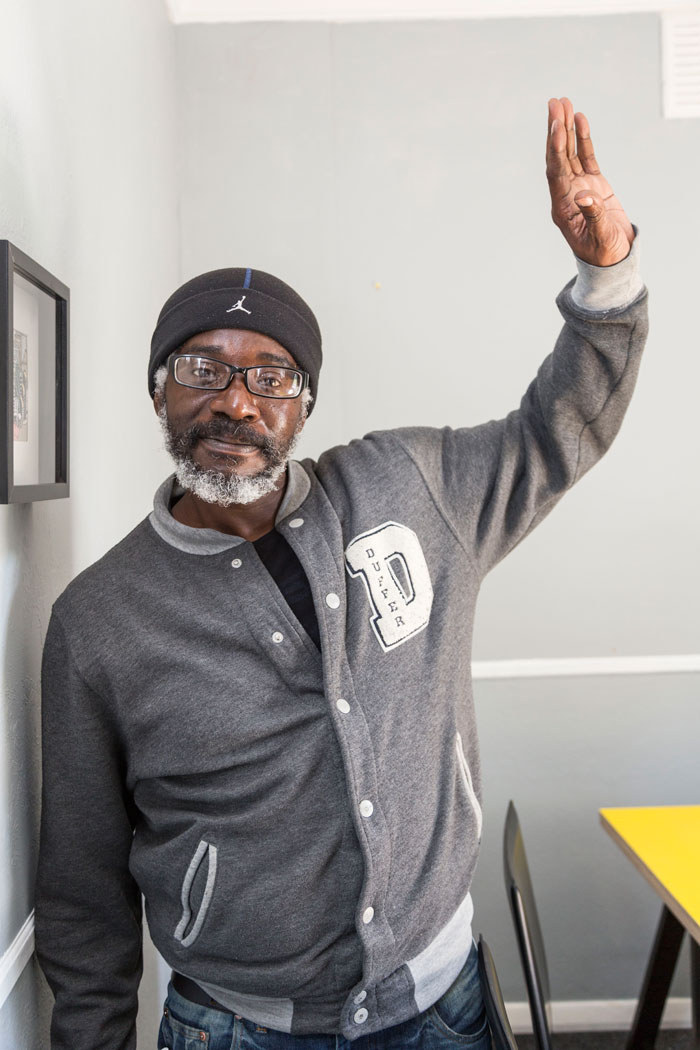 "We thought homelessness was what we see: rough-sleeping. But we realised that was just one aspect. There are partial-homeless people."
So the soup kitchen today has a clothes bank that people can take from, and computers they can use to work on CVs and apply for jobs. People are given advice on housing benefits and there's a food store – but it feels more like a social club than a food bank.
"We don't really agree too much with the idea of food banks because, firstly, the people doing the food banks might not have the experience to understand what is going on," says Hashi.
"And a lot of them see food as the solution to the problem, whereas we understand that food is just a symptom – it helps us facilitate the engagement. Everyone here we can sit down and talk to."
The soup kitchen's current home is metres away from where a Kids Company centre used to be, before that charity was shut down following allegations of financial mismanagement and a police investigation. The kitchen has been a lot busier with young people since Kids Company closed.
"Some of them have parents and carers with mental health issues, some of them are living by themselves, some of them are at risk and actively engaging with gang issues. We're dealing with a whole host of issues," says Hashi.

"It's a really sad thing because we really liked the work that Kids Company was doing. For me it seemed like a lot of politics. There were allegations made and I understand they were serious. However, to see a company that's been running for 19 years supporting kids and families in our community shut within 12 hours, there was something about that that didn't sit right.
"It created a vortex for all these young people, a vacuum. Yesterday you was OK, now you're not. We're seeing a big increase in the number of young people who are reaching out for help."
Both men have experience of dealing with the most challenging kids in the area, some of whom are living with undiagnosed mental health issues, such as post-traumatic stress disorder – something Hashi knows about all too well.
"I was diagnosed with post-traumatic stress in 2012 because I was a victim of a shooting in 2008, because I was breaking up a fight in Stockwell. There are a lot of people running around with trauma. They're kids – they don't know what's going on with their bodies anyway."
The day to day realities of running the kitchen mean that it can only grow so far. Smith still has a part-time job as a youth worker. When asked about his situation, Hashi holds up the inside of his wallet.
"That's my signing-on card for the jobcentre, despite the fact that I graduated with a master's in forensic science last year.
"This is why it's our passion. But also, being at the jobcentre allows me to have a further insight into the stresses they put you under. I am looking for work but this is my priority and the jobcentre loves volunteering."
What role has gentrification played in changing Brixton? Smith points out that there's a studio flat for sale opposite his house on the market for £450,000. This is normal: According to property site Zoopla the average house sale price is £530,000, up from £214,000 10 years ago.
But it's not all bad, says Hashi: "I'm a fan of gentrification; for me it's progress. But only if the community that's living in the area already is benefiting and is invited.
"But this government has been catastrophic – this is what happens when you don't vote. A lot of people in these kinds of areas don't vote, but they feel the impact. You can have one leg, they will call you in to prove that you can't work."
Considering what he's learned from running the project so far, Smith says it comes down to this: "This can happen to absolutely anyone. The amount of people who are coming here and say, 'I've had so many great jobs, I used to look down on people like this, and now I'm here.'"
Hashi says the project's ultimate goal would be to close within two years "because we're not needed any more."
"But that's quite ambitious."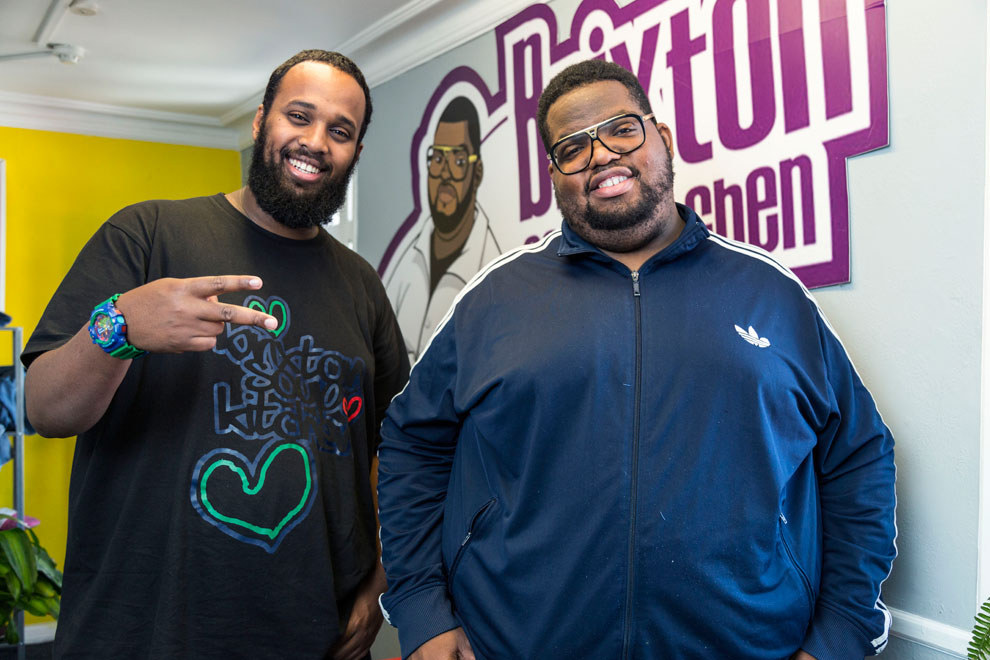 Correction
The housing estate in Brixton is called Moorlands. A previous version of this article misstated the name.