This is the culture secretary, Matt Hancock. He's speaking on his new app/social network: Matt Hancock.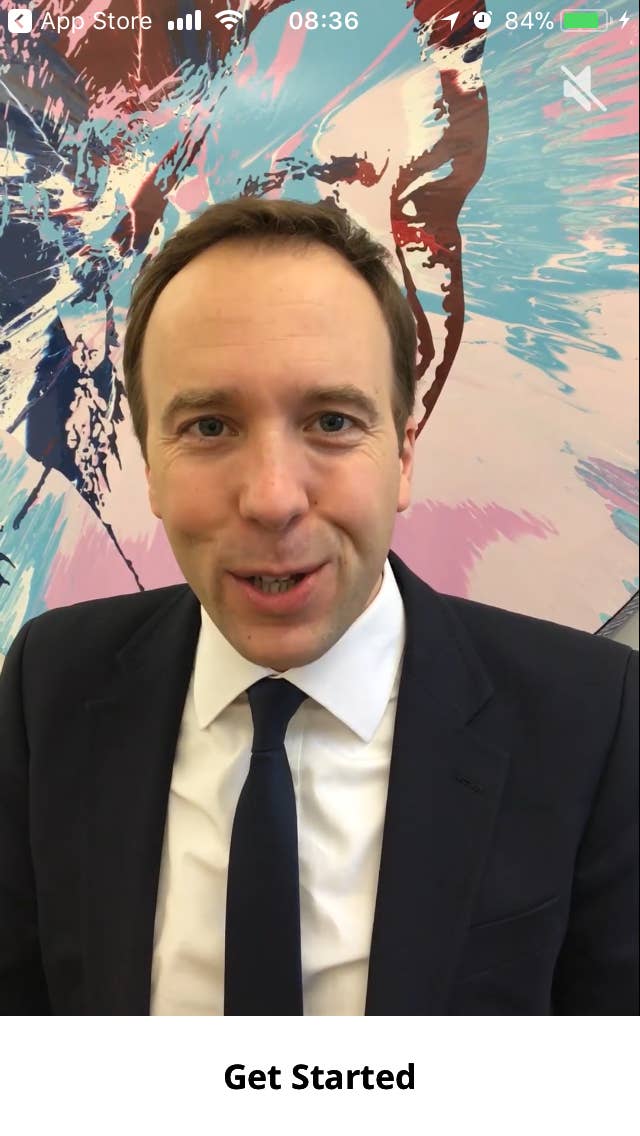 He's inviting smartphone users to download the app – to keep up with whatever he's up to in his role as a cabinet minister and the Conservative MP for West Suffolk.
Members of Matt Hancock (the app) can share their thoughts, add friends, send private messages and even add a fun GIF to posts – pretty much all the things you can do on Facebook.
There is, as you expect, a lot of pictures of and information about – Matt Hancock.
The press release says:
[The] community creates a 'third space' to engage constituents: a digital community designed for mobile, offering the interactivity of social media without the pitfalls.
Despite promising to avoid those pitfalls, it didn't take long for users – many of them posing as frontline politicians – to swarm the platform, with a smattering of off-colour jokes and even Nazi memes.
The announcement adds that he's willing to make the platform available to all MPs in future.

On top of that, concerns have been raised over how stringently Hancock is adhering to data protection laws.
However, early adopters of Matt Hancock posed several questions:
1. Who's going to play Matt Hancock in the Matt Hancock film?
2. How come the Matt Hancock app has better community guidelines than actual Twitter?
3. How long will it take for people to start trolling the Matt Hancock app with fake accounts? (Answer: Zero minutes.)
4. How hot are the memes going to get on there?
5. Why does the Matt Hancock app have a parental warning?
6. Is the Matt Hancock app end-to-end encrypted, and therefore might home secretary Amber Rudd demand that it play a bigger role in stopping terrorists from using it?
7. Is this the first of several social networks to be launched by MPs? Will we all one day be conversing on "Diane Abbott" or "Vince Cable"?
8. What does it take for Matt Hancock to add you as a friend on the Matt Hancock app?
9. Is this the future?
10. When will "to Hancock" become a verb?
11. Why does the app apparently post images despite users not giving their permission?
This helps explain:
12. Where will it end?