Detectives trying to solve the mystery of how and why a pensioner was found dead at a hillside beauty spot are considering whether he was a man who disappeared without a trace 20 years ago.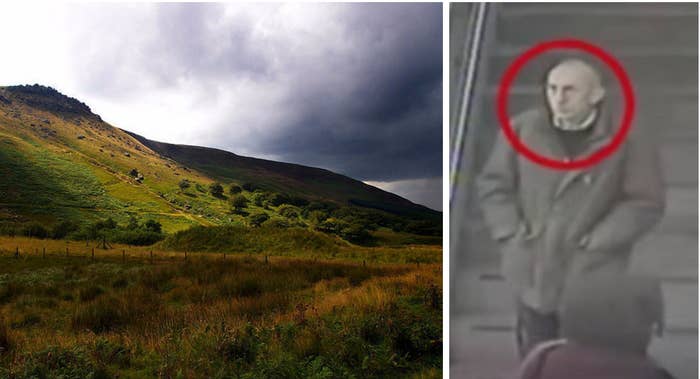 Police are in touch with the family of Hugh Toner, who went missing from County Armagh on 7 February 1994, to find out if he was the smartly dressed pensioner who was found dead in December at a beauty spot on the edge of the Peak District.
Toner discharged himself from a hospital, having suffered mental health problems, according to the Manchester Evening News. Despite appeals and an extensive search he was never seen again and would now be 78 years old.
Police have requested a DNA sample from Toner's son, Sean, to be checked against a sample from the as-yet-unnamed dead man.
The man, who has not been identified, travelled alone from Ealing in west London to Manchester on 11 December 2015 and then to Greenfield, near Oldham. He asked for directions to the summit of Indian's Head, a 450-metre peak next to the picturesque Dove Stone reservoir.
He was found dead on a hillside path by a cyclist the next day, his body face down, and police said there was no sign of injury. No members of his family of friends have come forward despite Greater Manchester police releasing CCTV images of his journey as part of their appeal.
Sean Toner told Sky News: "The description that was given by Greater Manchester police matches the description of my dad right down to the gentleman that was found apparently has a broken nose, my dad had a broken nose."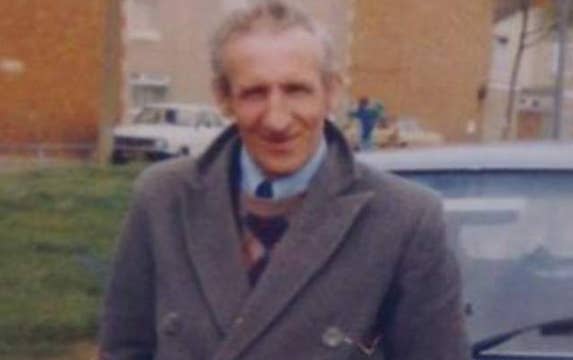 "He's of slim build," he said. "Age-wise he seems to be around the same age."
Detective Sergeant John Coleman said: "We are keeping a completely open mind. We are investigating many possible avenues, one of which is missing persons. With that in mind we have requested DNA samples from the family of Mr Hugh Toner.
"There is a resemblance between him and the man whose death we are currently investigating and they will allow us to either eliminate him from our enquiries or identify him."
Police had said they were investigating the possibility that the man was Stephen Evans, the survivor of a crash in 1949, in which 24 people died near where the dead body was found.
But Evans is alive and well, living in Southampton and working as a university professor.
Another clue that could become vital to the investigation is a small vial of medicine with a label written in Arabic that the mysterious man had on him. The empty plastic container had been used to store thyroxine sodium, a drug used to treat hypothyroidism, or underactive thyroid, which isn't available in UK chemists.
Coleman told the Manchester Evening News: "We have now confirmed that it is Arabic writing on the bottle and a chemist has confirmed that you can't purchase a bottle of Thyroxine Sodium over the counter here. It could have been bought over the internet or abroad and brought to the UK.
"We thought he was from Ealing or from Manchester. But you have a bottle from abroad so potentially he could be from another country."
A second postmortem examination is due to take place this week.
UPDATE
Police have now ruled out the theory that the man found on the moorside is Hugh Toner after DNA taken from his son failed to match.