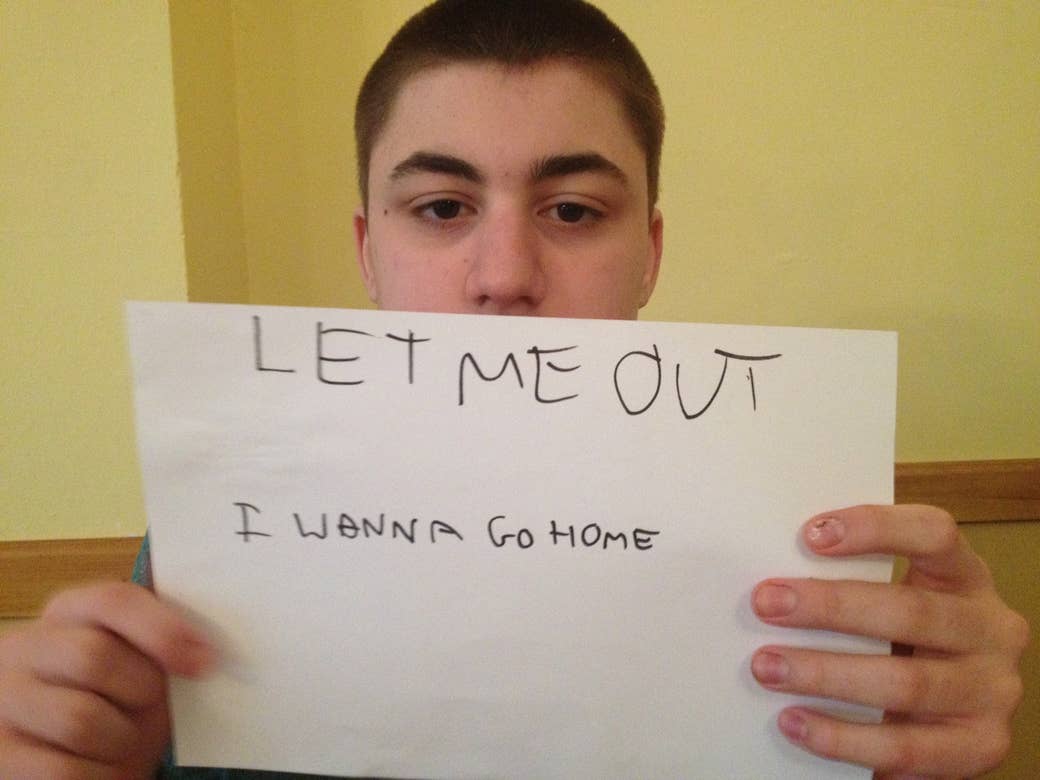 Robin Garnett still has the bite marks from when his son attacked him. On 4 September last year, Matthew, 15, became upset then punched and head-butted his dad and said he wanted to kill him. When the police arrived they found Robin with blood dripping from various wounds. They handcuffed Matthew, who is autistic and has learning disabilities, and took him to hospital.
Matthew's family agreed with the police and doctors that he should be detained under the Mental Health Act while appropriate treatment for him could be found.
But the mental scars of what happened next will take a lot longer to heal. Since that day, his family say, he has been kept "in prison" against their wishes.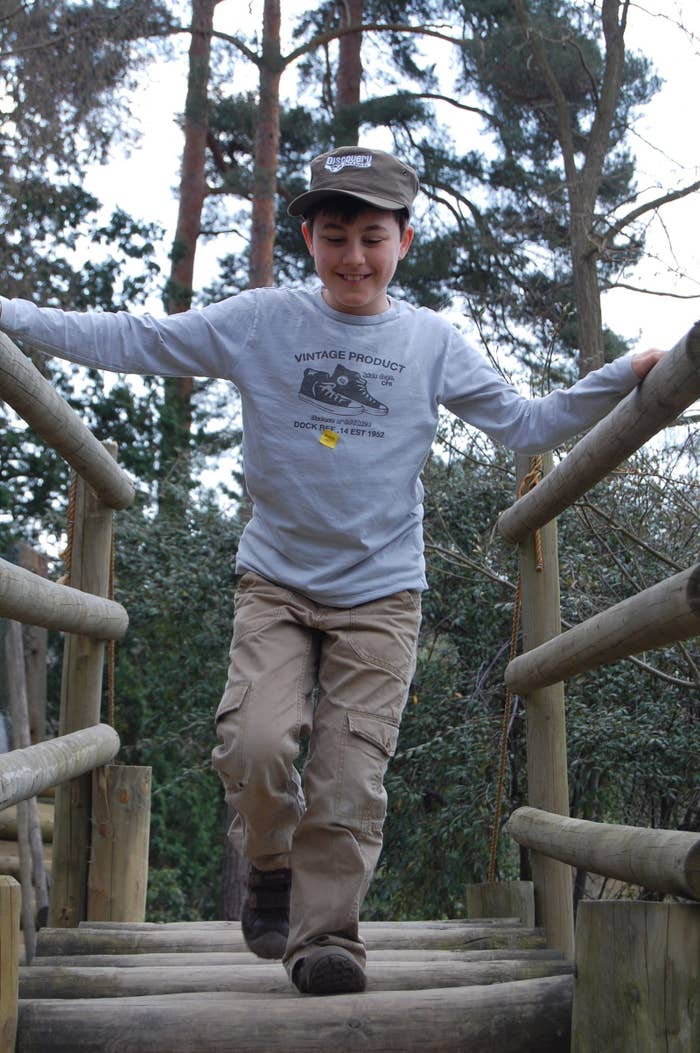 Friday marks six months since the day Matthew was taken to a psychiatric intensive care unit (PICU) – essentially the mental health equivalent of an accident and emergency department – in Woking, Surrey, up to two hours' drive away from the Garnett family home in south London.
Robin and Isabelle, Matthew's mum, were told he would be in Woking for six to eight weeks at the most while a suitable clinical placement within the NHS could be found. He's been there ever since, and hasn't received the treatment he needs or been properly assessed, the family say.
After the Garnetts launched a Change.org petition that's now been signed by over 140,000 people and Matthew's plight was brought up in parliament, NHS England confirmed to BuzzFeed News on Friday that he will be offered a place at a specialist hospital in Northampton "in a matter of weeks", albeit on a date yet to be decided.
Robin told BuzzFeed News the Northampton offer sounded positive but said the family are "cautious" due to their level of trust in the system being so low. "We've heard it all before, but I hope this time it's different," he said. "Even if that is the case, there's a long way to go and there are a lot of other Matthews out there."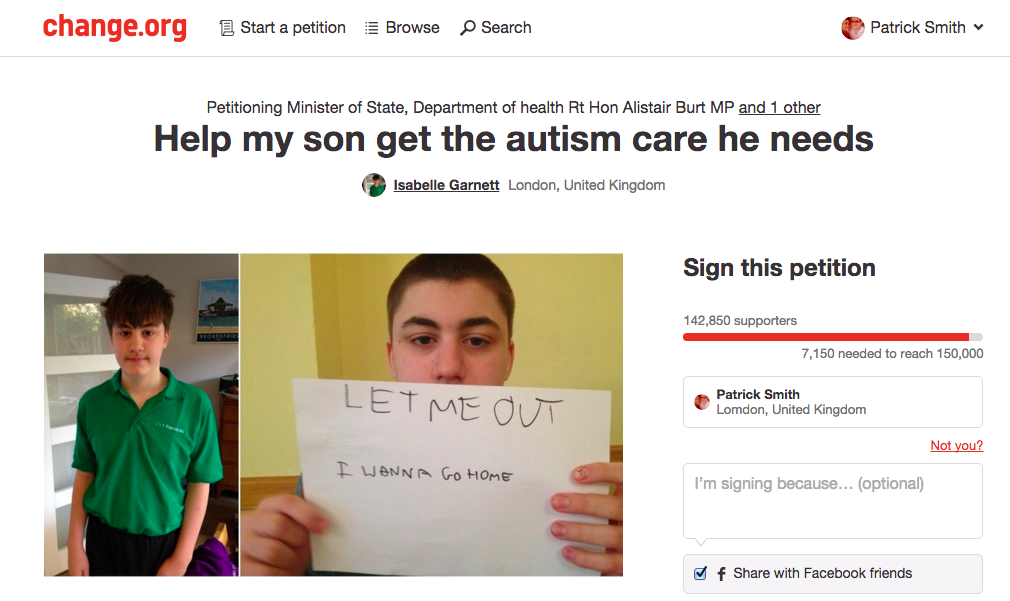 The Department of Health told BuzzFeed News it was looking into the matter "urgently".
Despite signs of progress in Matthew's campaign, questions remain over how and why he was placed in the facility for so long. His parents say he regressed while in the PICU and needs urgent treatment for neurological changes that are taking place.
The family's petition has joined a growing chorus of charities and campaigners calling on the government and the NHS to do more to stop autistic children and children with learning disabilities getting stuck in a bureaucratic limbo that takes them away from their family and restricts access to treatment.
Matthew's case has drawn attention to the many other children who have been detained under the Mental Health Act in temporary assessment centres for years due to what campaigners call an unacceptable flaw in the way mental health services are commissioned in the UK. Some 3,500 people with learning disabilities, including 165 children, are currently occupying inpatient beds rather than living in their communities, according to the 2015 Learning Disability Census. However, the number of those who are stuck in assessment centres is simply unknown.
So how does a child with a serious mental illness end up detained in a temporary facility for months or even years and denied the treatment and care they clearly need?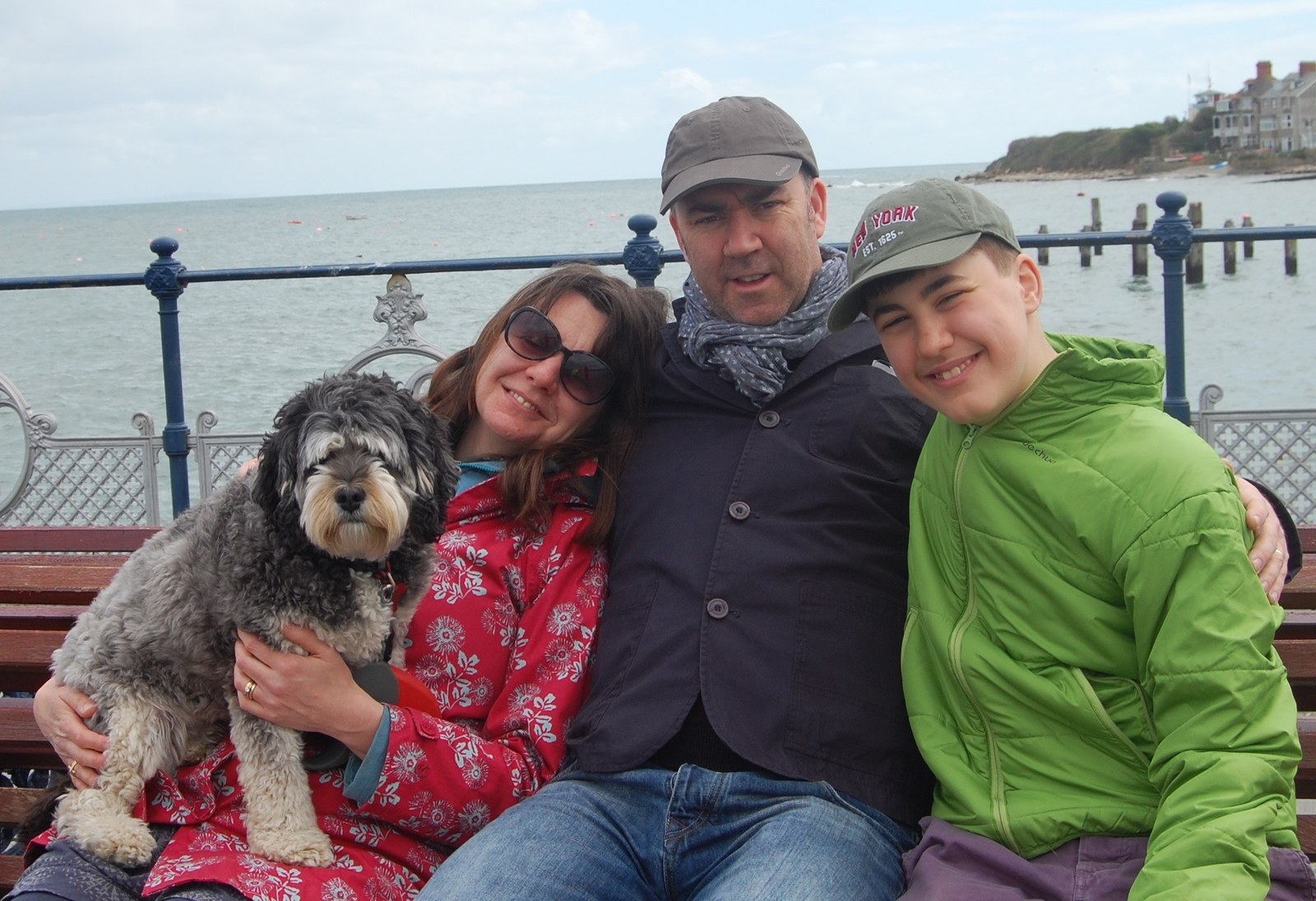 At first the Garnetts could understand why Matthew was sectioned: He needed help, he needed assessing and treating. Plus they had little choice – it wasn't the first time Matthew had become violent at home, the family were concerned about the wellbeing of Matthew's younger sister, and the only other option was for him to be arrested by police.
Matthew's situation was made more serious by the way his condition has developed in the last few years. Once a bright, chatty boy who loved music and swimming, his IQ has fallen to 55, having been as high as 88 at the age of 7. His family think the onset of puberty has something to do with it, but say there is "something big" happening that's not being properly monitored.
His family describe him as a 5-year-old in a young adult's body, and despite the challenges they've faced, his dad said he is still an "absolute joy" to be around.
Robin showed BuzzFeed News a video of his son on Father's Day in which Matthew spontaneously improvises a song. "You're the best daddy in the world, Daddy," he sings.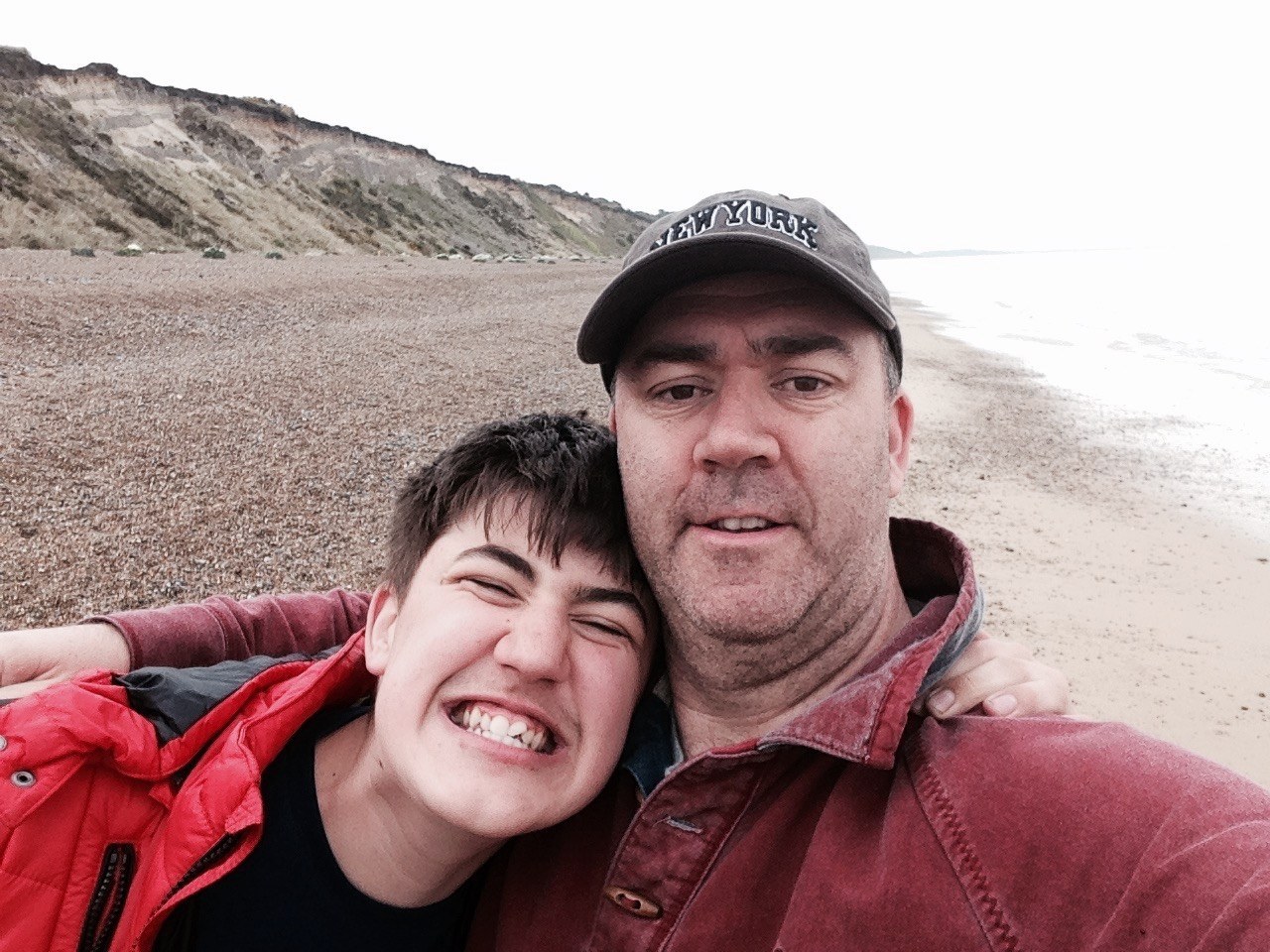 Sat in the kitchen of the family home, Robin said: "He's nearly my height [6'3"], he's a hulking 15-year-old, but he's a child inside. By that point [4 September] there were seven security people marching him to this thing and he was this lost boy who wasn't any danger to anyone.
"He'd done a thing that was very violent and that triggered various protocols. It's basically like putting a confused 5-year-old in prison for six months and expecting him to be fine.
"We had a child who was trying to kill us. In his own words, he was trying to kill us. So we agreed at that point but on the understanding that he was going to this place in the short term as a stepping-stone to the assessment and treatment that everyone is agreed he needs.
"He was not a well child then – he's an even less well child now. We thought this would be a few days before he was taken to a new place."
However, Matthew has regressed in the PICU and needs urgent assessment and treatment that the centre simply can't provide, his family say. He has autistic catatonia, meaning he is at times withdrawn and silent. He is confused and unsure what is happening and when he will come home. He has asked more than once whether he is in prison.
His head has been shaved because he was tearing his hair out, and he suffered a compound fracture in his wrist after a scuffle with another inpatient in the PICU. Matthew's family say he wasn't being supported in turn-taking while playing on the Nintendo Wii and was pushed over by a bigger boy. Staff only took him to A&E after 24 hours, the Garnetts say.
Matthew, who also has ADHD, has been given family-size bottles of Coke at night and does little other than play on the Wii, his family say.
"The least well-equipped person in the world to deal with this sort of uncertainty is a child with autism," said Robin. "He looks to us for certainty and we can't give him any."
Robin asked what the outcry would be if someone with a physical health emergency was treated the same way: "Can you imagine them saying 'you've got a broken leg but we won't get round to it for six months'?"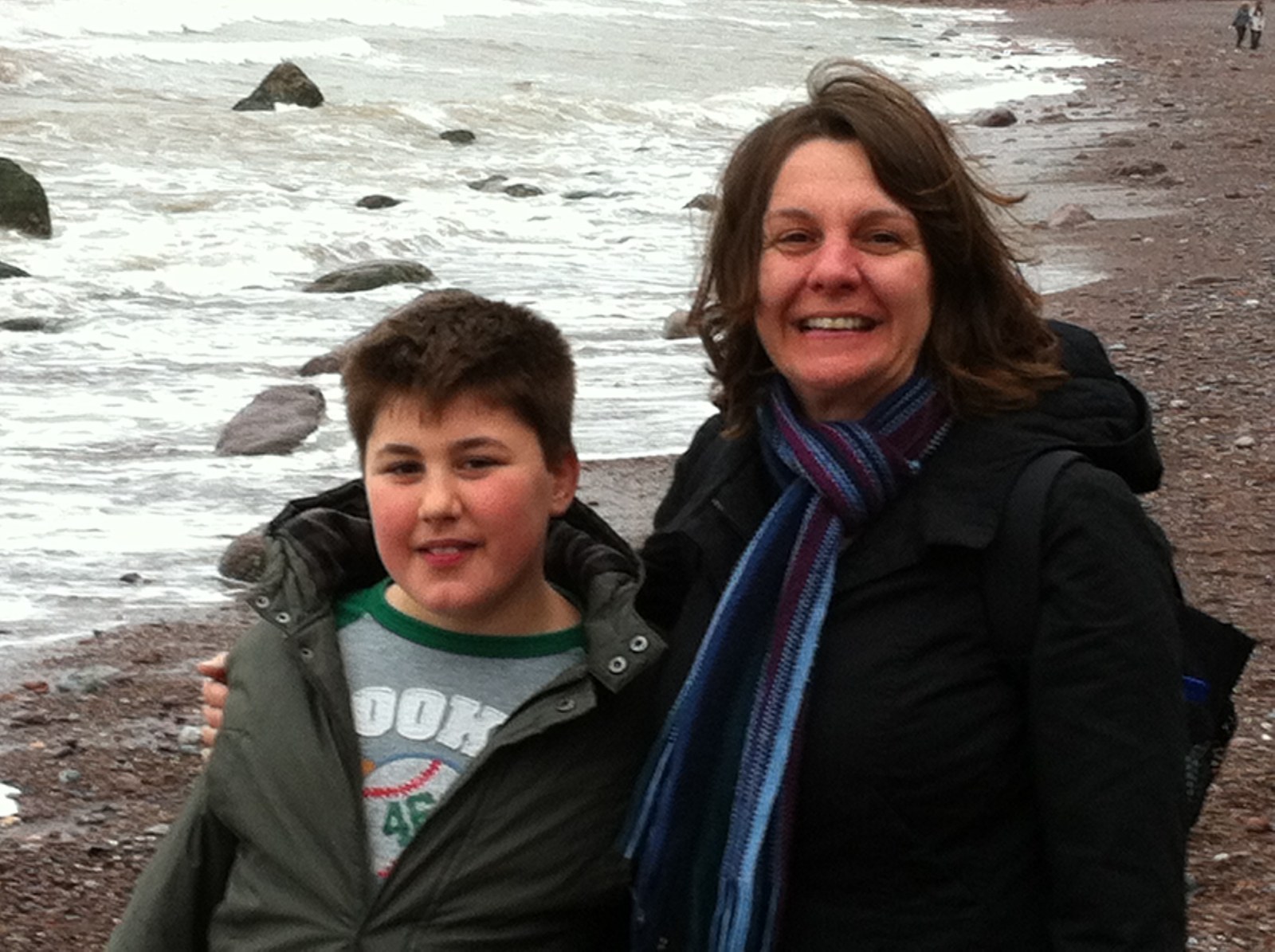 Isabelle, Matthew's mum, is angry, upset, and frustrated. "What crime do you have to commit to be detained for six months?" she said. "What crime? It would appear that you can be detained indefinitely if you have autism. And it stinks." The family say the whole episode is affecting their own health.
Shortly after Christmas, Isabelle had planned to take Matthew to the cinema. She'd made a lot of phone calls and followed the lengthy protocol that such an off-site trip involves. Yet when she arrived to collect him, a member of staff had booked him a hospital appointment instead. No one had explained the change of plan to Matthew.
"He was in fight-or-flight then," she said. "He was so agitated that the minute he saw me he attacked me."
Despite hardly recognising the previously animated and talkative boy she once knew, Isabelle said doctors in the centre have told her: "Oh he's fine, he's really bouncy." This is because his ADHD is going untreated, she said.
One doctor told the family that it costs as much as £1,000 a day to keep Matthew in the PICU, a figure the NHS would neither confirm nor deny when BuzzFeed News asked.
Cygnet Healthcare, which runs the facility in Woking as well as centres in 18 other locations across the country, declined to comment on any specific details related to Matthew's detention, but said in a statement:
"We support some very vulnerable people to whom we have a duty of care, a key part of which is respecting patients' confidentiality. Therefore, it would not be appropriate for us to comment on an individual case.
"Our primary purpose is to assist individuals with crisis support, stabilising them ahead of admission to a clinical mental health treatment and support service. Where a placement at a specialist service is not immediately available, a clinical decision is taken which may decide the most appropriate alternative is for the individual to remain in our care until a space does become available."

In a Care Quality Commission report based on an inspection in February 2015, the Woking centre was found to have failed in four areas, including not having staff "who are properly qualified and able to do their job" and not providing "safe and appropriate care that meets [patients'] needs and supports their rights".
In the 14 months to 31 December, Cygnet made £118 million in revenue and £31.6 million in pre-tax profits.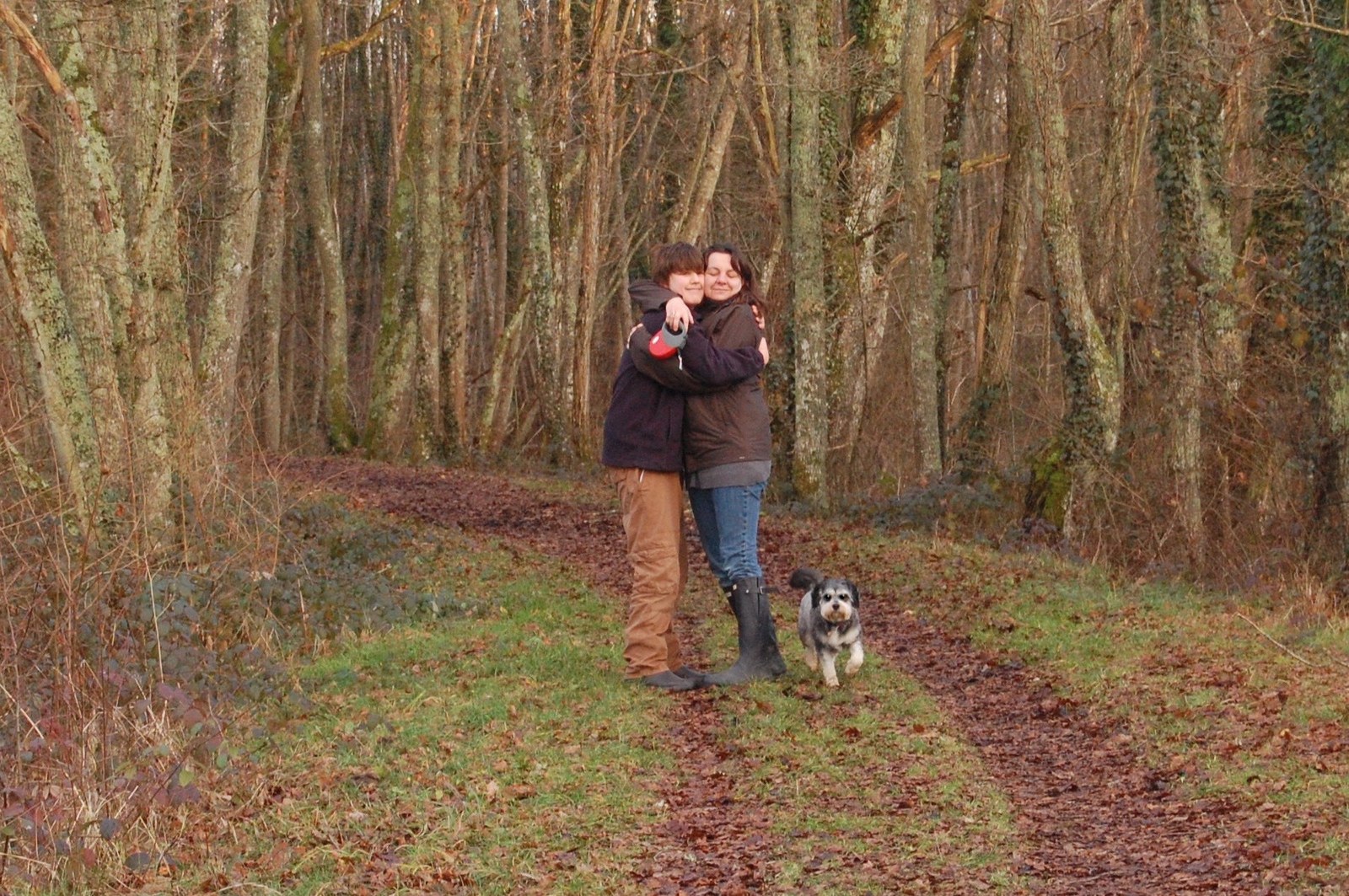 Beyond this family's personal trauma, Matthew's story shows the labyrinthine ways NHS services are commissioned and how families can be left confused and concerned.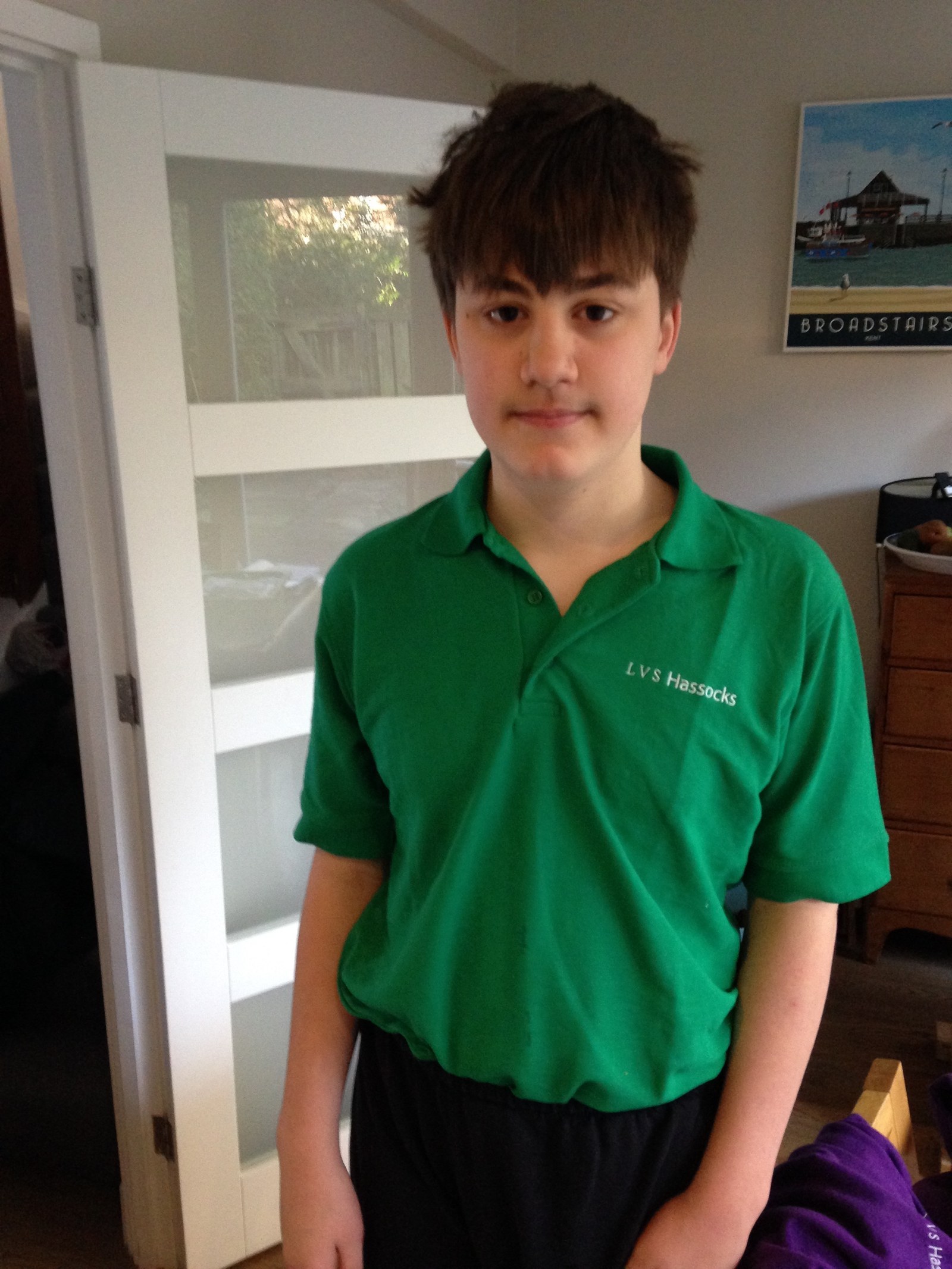 Matthew is due to be headed to St Andrew's hospital in Northampton in a few weeks. The place would have been available sooner if it weren't for five young inpatients there who have been waiting for a care package to be offered to them in the communities they come from.
Three of those five turned 18 while at St Andrews, meaning they graduated from the child and adolescent mental health services and now face a whole new layer of bureaucracy from the adult services. This is the NHS mental health commissioning merry-go-round.
NHS England confirmed to us that it pays for Matthew's treatment, not his local NHS trust. Critics say this funding arrangement could be bringing perverse incentives into play where a person is detained even though they could be supported back home in their community.
Tom Purser, community campaigns manager at the National Autistic Society (NAS), told BuzzFeed News that Matthew's case, and those of the five who were waiting to leave Northampton, highlights a commissioning system that doesn't serve people with specific mental health needs.
"It could suggest that the local commissioners are happy to leave people in places where they are being supported being paid for out of a completely separate budget," he said, "and it means they don't have to worry about putting a package together which will either come from local NHS or local authority budgets.
"This is slightly speculative, but there is no great incentive for local commissioners to bring people back into their communities, because they will require extensive packages to arrange.
"And these things can take a long time to arrange and can be very difficult when you have someone with very specialist needs."
Purser said the NAS is calling for a full review of the way mental health services are commissioned in the UK in regards to autistic children.
South London and Maudsley NHS Trust said in a statement that it was working with the Garnett family on this case, adding: "There are only a limited number of units in England that can address this young person's complex needs. These units are not best placed geographically for this family and young person."
A spokesperson for NHS England told BuzzFeed News: "We have every sympathy for Matthew and his family and we understand that this has been a very difficult time. It has been confirmed that Matthew will be moved to St Andrew's, where he will be able to receive the specialist care that he needs. We anticipate that this will happen in a matter of weeks but cannot confirm an admission date at this point."
It turns out six months is not even that long when it comes to children being detained in assessment centres.

Josh Wills, who is severely autistic, was 12 when he was admitted to hospital in his native Cornwall because he was hitting himself so hard he lost a third of his tongue.
There was no treatment and assessment centre available in Cornwall, so he was taken to one in Birmingham. He was there for three years and released at the end of 2015, aged 15.
"We decided we needed some help," his dad, Phill Wills, told BuzzFeed News. "He was 11 when he really started injuring himself.
"It was during the Olympics, I was with friends watching Usain Bolt doing the 100-metre sprint and my phone went and it was Josh's mum saying he was in hospital. That was the last time that he stayed in any of our houses.
"He was three months in the hospital in Cornwall. His behaviour was classed as life-threatening and he was only 12. He had some surgery, he lost one-third of his tongue, he lost most of his lip, he had a hole in his cheek, all through what he was doing to himself. Sometimes I wouldn't have been able to pick him out of a lineup."
Wills was told Josh would only be there for 12 weeks. But that became six months, then a year. Wills and Josh's mum drove more than 200,000 miles over the course of his detention.
Like Matthew Garnett's parents, Wills agreed to his son's sectioning at first as the only available option, but then became frustrated with the lack of movement and action in finding him a placement in his home county.
And like the Garnetts, Wills started campaigning with a petition on Change.org, which ended up getting 250,000 signatures. That got the story air time on BBC News at Six and BBC News at Ten, as well as This Morning. The then care minister, Norman Lamb, intervened and eventually Josh was offered a residential place with two full-time carers in Cornwall, 12 miles from his family home.
"It was the petition that turned it all around for us," said Wills. "It went live on 26 March 2014, which was 18 months into his Birmingham stay. We just didn't feel that we and Josh were being listened to. If you don't listen to the parents of Josh and Matthew, you're not listening to the children.
"We never expected to go as public as we did. I didn't expect to be getting hugs from Holly Willoughby.
"No one should have to shout as loud as we did, just to be heard. I don't blame anyone locally really. Norman Lamb did everything he could and it still took a long time for the wheels to start turning.
"I hope to god that Matthew's case moves faster than ours did."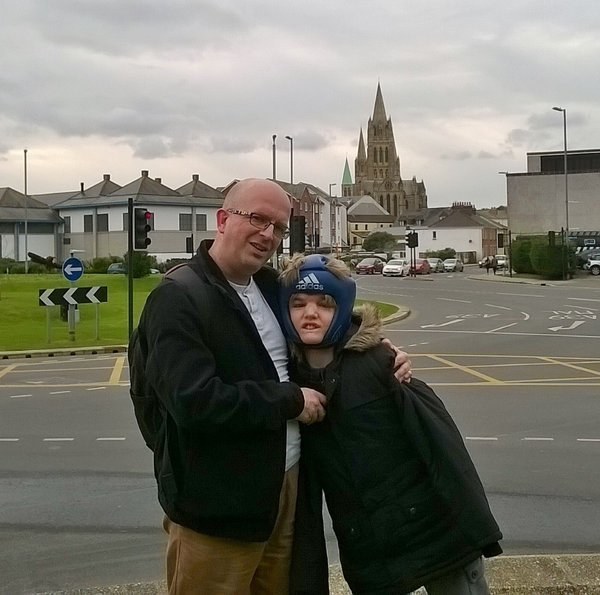 But what can be done to make sure this kind of thing doesn't happen again?
Charlotte Haworth Hird, an associate at law firm Bindmans who has advised on a range of mental health cases, including ones related to detention, said detention under the Mental Health Act "trumps" all other rights that a person might have. Essentially, as long as physicians agree that someone is at risk to themselves or others, they can be detained on an ongoing basis.
The key to stopping children like Matthew being detained for such lengthy periods, she told BuzzFeed News, is intervention in the community to stop young people falling into crisis.
"Children in cases like this end up being detained in the same way anyone gets detained – there can often a crisis point," she said. "But one of the concerns, and this is often the experience of families, is that crisis point only arrives because of a lack of support being provided in the community.
"So it's necessary to look further back to see if detention can be prevented by better community support from the local NHS trust or social services. My experience from working with families is that if you look at the bigger picture there are points at which there could have been proper intervention, so it never needed to get to the point where someone goes to hospital."
Last month a report from Sir Stephen Bubb, chief executive of charity leaders' body ACEVO, into the Winterbourne View scandal in 2011 – when undercover journalists documented systemic abuse at a home for people with learning disabilities – recommended that a commissioner be appointed to promote the rights of people with learning disabilities and their families.
Bubb said the 3,500 people with learning disabilities in inpatient care was an underestimate and called for more to be done. NHS England noted in response to that report that "no one should try and defend the indefensible when it comes to outmoded patterns of institutionalisation".
Jan Tregelles, CEO of Mencap, the learning disabilities charity, and Viv Cooper, CEO of the Challenging Behaviour Foundation, said in a joint statement to BuzzFeed News:
"People with a learning disability and their families have endured five years of failure by national and local government and the NHS to bring about meaningful change for the 3,500 people confined to inpatient units in England.
"Despite promises to move people out of inpatient units and ensure they get the right support in their local communities, many people are still stuck in these units, where they are at increased risk of abuse and neglect and often unacceptably far from loved ones. Perhaps most shocking is the fact that 165 of these people are children under the age of 18."
"The latest NHS England's commitment to close inpatient beds over the next three years will only be credible if it actually leads to change on the ground for people with a learning disability. Hospitals are not homes. Families need to see the right support developed in their local communities. This means the right housing, staff with the right skills and with the right expertise, who can support individuals, families and care providers."
The Department of Health said in a statement: "It's crucial children with mental illness get the right care in the right place – change is already underway to make that happen. We are investing £1.4 billion into young people's mental health and are working with local areas to improve services so young people get better quality, preventative mental health care as quickly as possible."