Crossrail, the railway line that will run across London and connect the capital with its commuter-belt fringes, will be called the Elizabeth line when it opens, in honour of the Queen.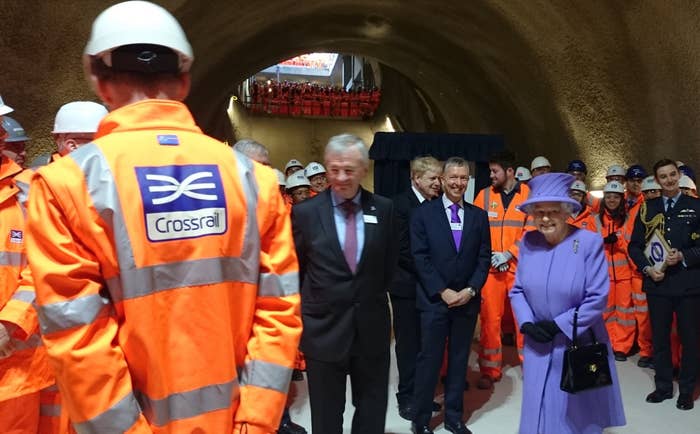 Queen Elizabeth II visited the Bond Street Crossrail station on Tuesday, where work is ongoing ahead of the station's 2017 opening.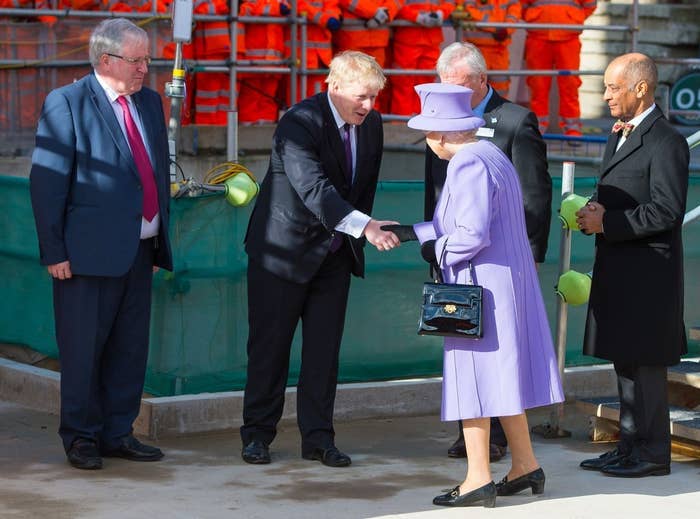 Workers in hard hats and orange jumpsuits applauded as she unveiled the new name and the new purple "roundel" logo, alongside London mayor Boris Johnson and transport secretary Patrick McLoughlin.
Crossrail is one of the biggest and most ambitious infrastructure projects the country has seen, costing almost £15 billion.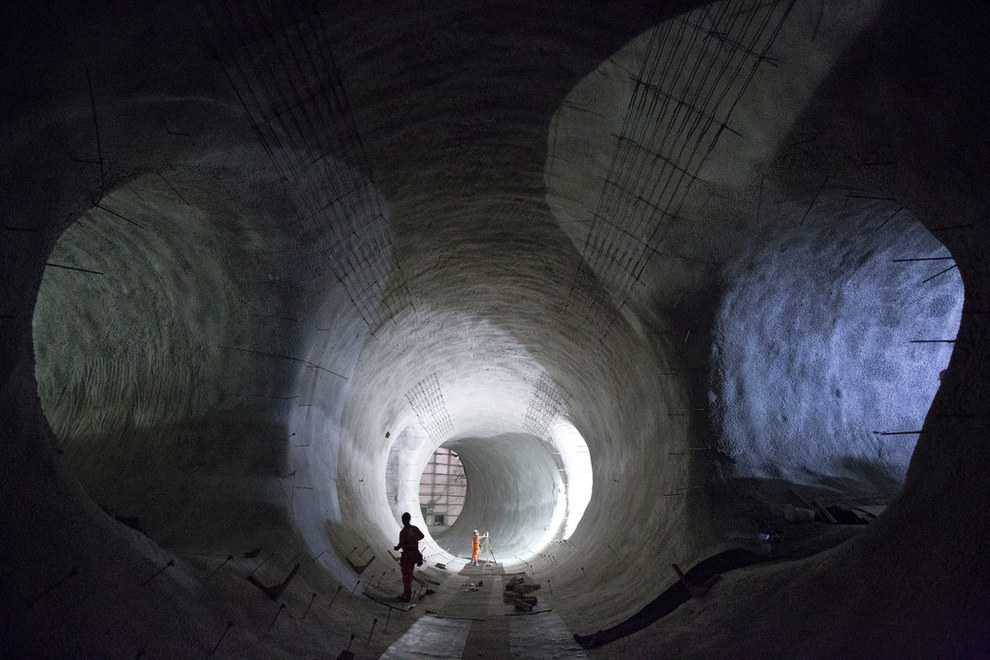 The new line will link Brentwood in Essex, to the east of London, with central London, Heathrow airport, and Reading in Berkshire, to the west.
In total there are 42km of underground tunnels, designed to transport 72,000 passengers per hour. It took two years of 24-hour drilling to complete the route.
The Elizabeth line's Liverpool Street to Shenfield section will open in May 2017, and full services serving all stations including Reading will commence from December 2019.
The Queen opened the Victoria line in 1969 and became the first serving monarch to take the tube.
Seasoned tube users are going to take a while to get used to seeing this.
And it's unclear what Buckingham Palace's position is on everyone calling it the Liz Line, as seems completely inevitable.