Some people have for many years complained that the true spirit of Christmas is being eroded by commercialism.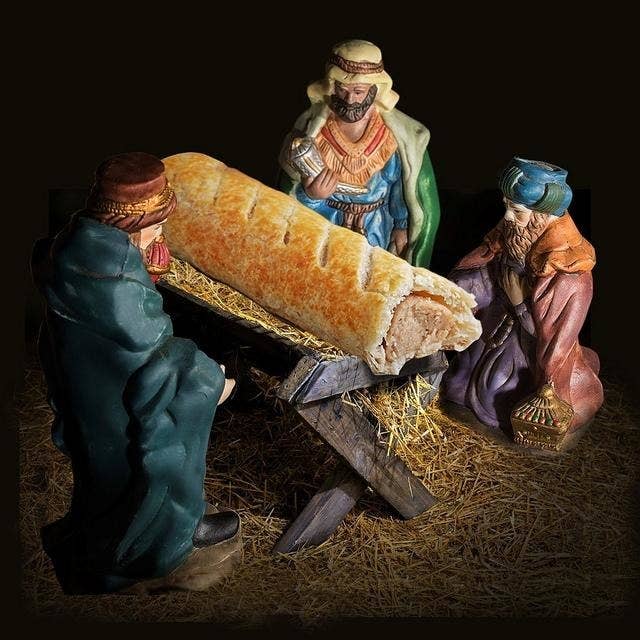 Just to underline that maybe they have a point, this is a shot from an advent calendar available to buy from high street baker Greggs.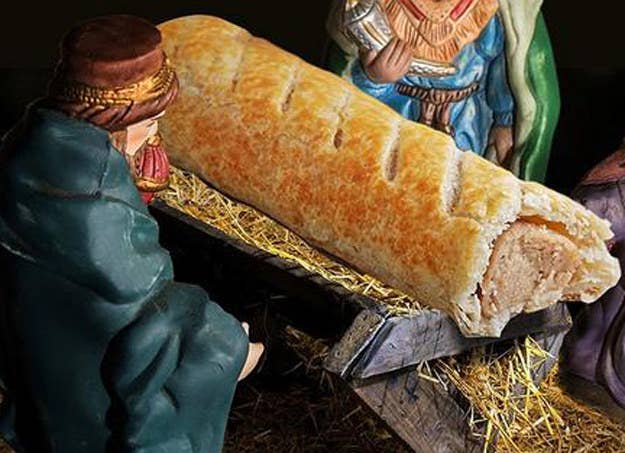 As sure as night follows day, it didn't take long for people to become angry about it on the internet.
This only intensified after local media spotted it.
Some wondered whether it was in fact an honest mistake.
Others said they could actually get used to this change to the Nativity story.
A more pertinent question: Why not a steak bake?
Meanwhile, few appear to have noticed the calendar itself costs £24.
Greggs said in a statement: "We're really sorry to have caused any offence, this was never our intention."