A British 19-year-old has been given a life sentence for buying lethal weapons with the intent to kill students at his former college.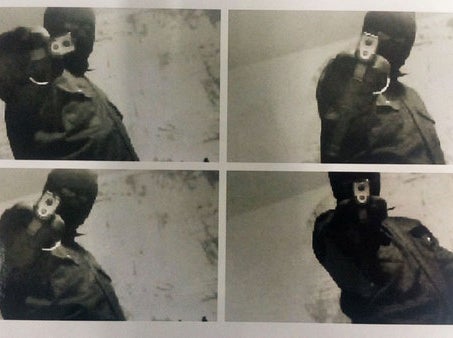 Liam Lyburd, from Newcastle, admitted nine charges of making or buying weapons but denied eight further charges of intending to use them to injure or kill, at a trial in July.
The trial heard that Lyburd used dark net markets – anonymous sites inaccessible with regular web browsers where people buy and sell drugs and other illicit goods – to acquire a Glock handgun, CS canisters, and the materials to make pipe bombs.
He was planning to carry out a massacre at Newcastle College, where he briefly attended in 2012 before being expelled, and was arrested hours before he was due to carry out the attack.
Judge Paul Sloan QC told Lyburd: "I am satisfied there is a significant risk to the public of serious harm by you." He described the evidence against Lyburd as "chilling to say the least".
Sentencing was delayed until September for the preparation of a psychiatric report – but the report said that despite a personality disorder, Lyburd doesn't suffer from "acute mental illness" and never has, the sentencing hearing was told.
The judge told Lyburd: "Your personality disorders have no way impaired your ability to know what you were doing."
He must serve at least eight years before any release can be considered.
Detective Superintendent George Duff, who led Northumbria police's investigation into Lyburd, said outside the court today that the defendant was a "dangerous man".
"Lyburd is a dangerous man who intended to cause serious harm," he said. "He at no point has shown any remorse for what he intended to do. By not admitting his wrongdoing in the first instance shows the utter lack of consideration for those he intended to harm.
"Thankfully the courts and the jury came to the best decision and today Lyburd is behind bars where he belongs.
"His actions not only caused threats to certain people but it also caused concern and disruption to the local community and I would like to thank them for their cooperation throughout the investigation. Community vigilance plays an important role in policing our communities and we encourage anyone with concerns to contact police straight away."
Lyburd was seen laughing during Friday's hearing and at other times looked bored, reporters said.
He shook his head as the judge mentioned social media posts he'd made about mass shootings.
The court heard Lyburd continued to make references to shooting people after his conviction.
However, Lyburd's defence barrister, Anne Richardson, argued at the hearing that this was just a sign of his immaturity.
His defence argued that he is not a terrorist.
But the judge said the plan was real and it was "only a matter of time" before he carried it out.