If you're sending a letter to a remote part of Ireland and you're not sure of the full address, don't worry. This one – somehow – found its way to its destination.
The envelope was addressed simply to "Your man Henderson, that boy with the glasses who is doing the PhD up here at Queen's in Belfast."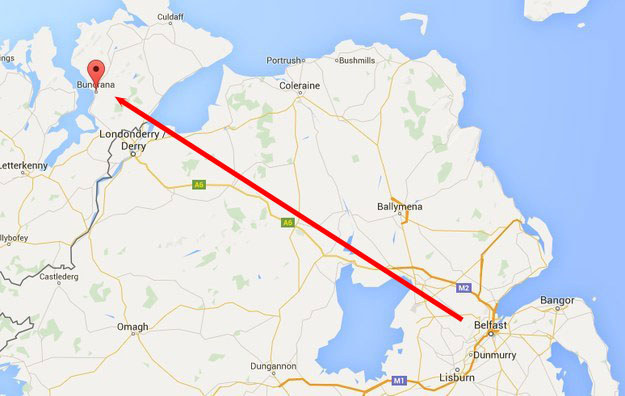 The only clue the postal service was given was the town: Buncrana, a seaside town in County Donegal, Republic of Ireland.
But amazingly, it found its target. The "boy" is Barry Henderson, 32, who's studying for a PhD in modern history at Queen's, the Irish Times reported.
This is not the first time Irish postal workers have performed miracles.
Irish News photographer Hugh Russell, who won a bronze Olympic medal for boxing in 1980, says he once received fan mail from Germany.
All the envelope said was: "Hugh Russell, Olympic Boxer, Ireland."
The letter was delivered to its final destination by Ireland's postal service, An Post. An earlier version of this article referred to the Royal Mail, which only deals with the UK and Northern Ireland, not the Republic or Ireland.