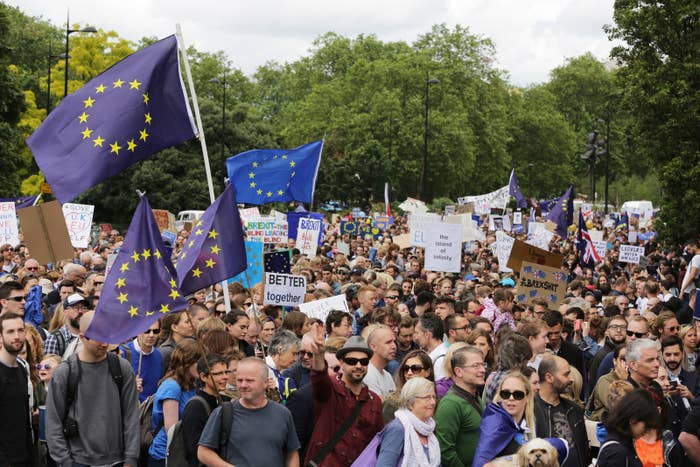 Immigration law firms are dealing with a dramatic increase in requests from EU nationals living in the UK to help them secure the right to stay in the country, as uncertainty continues over whether they will be allowed to stay when the UK leaves the EU.
BuzzFeed News has spoken to solicitors' firms across the UK that have each received hundreds of queries from some of the 3 million EU nationals in the UK since the referendum result on 24 June.
People from the European Economic Area – the 28 EU member nations, plus four participating nations – who have lived in the UK for at least 5 years can apply for permanent residency (PR), which gives them the right to remain indefinitely under the current rules.
Applications spiked after the referendum result and again on Monday after home secretary Theresa May, the frontrunner in the race to replace David Cameron as Conservative party leader and prime minister, refused to give assurances to EU nationals living here.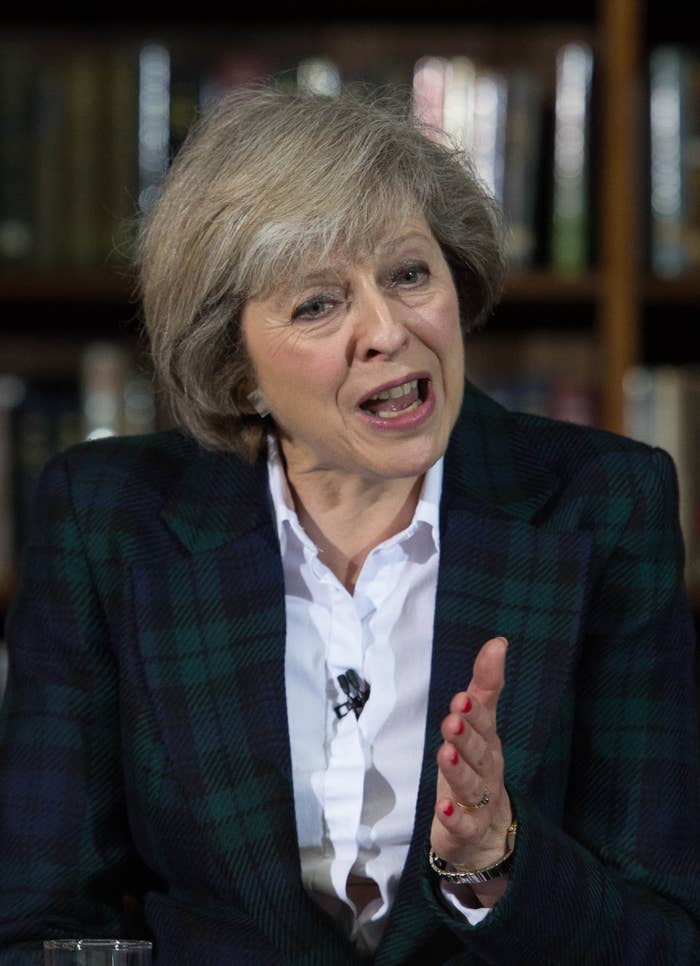 A Home Office minister also failed to give any guarantees in a debate in the House of Commons on Monday.
Anisa Goshi, communications manager at immigration law firm DavidsonMorris, said the company had been swamped with well over 100 inquiries a day via phone, email, and social media.
"I almost feel like I work for a call centre at the moment, because the phone is just ringing off the hook every second," she told BuzzFeed News. "Everyone needs to be involved in picking up the phones or they would just go unanswered.
"People are genuinely concerned because of the uncertainty. And immigration is personal – some of these people have been here for decades. We have retired people who feel they suddenly need to figure out what to do if there isn't an agreement for EU nationals to stay."
Aisha Nasir, senior immigration executive at the Croydon-based firm Carter Vincent, said: "We noticed that the applications and inquiries increased started not just from when Brexit was confirmed but a couple of weeks before.
"After [the vote] people wanted to know, 'What is our status today?' They assumed that all of a sudden they had been made illegal in the UK and they just wanted to know whether they had to leave.
"On that Friday our phone lines were mental, there was a lot of uncertainty. We've had emails, calls, and it will probably continue until any further notice can be given by the Home Office.
"Our clients all say the same thing: 'We are settled here, this is our life. What do I have to do to keep on living in the UK?' We get people who've been here for 30 or 40 years and have children and ask whether that makes any difference."
The PR application process normally takes around six months and once completed the applicant is granted the right to stay in the UK indefinitely, provided they don't leave the country for a period longer than two years.
EU nationals have been expressing their anger and disbelief over the uncertainty surrounding their status.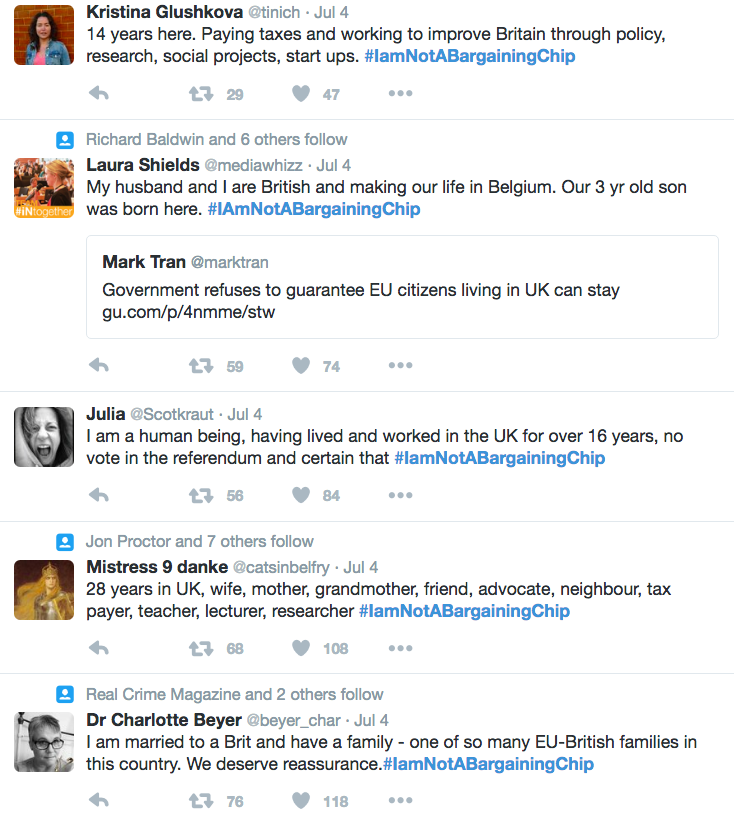 Some have banded together to launch "Bleu Mondays", an ongoing campaign to highlight the contribution EU migrants make to the UK every Monday.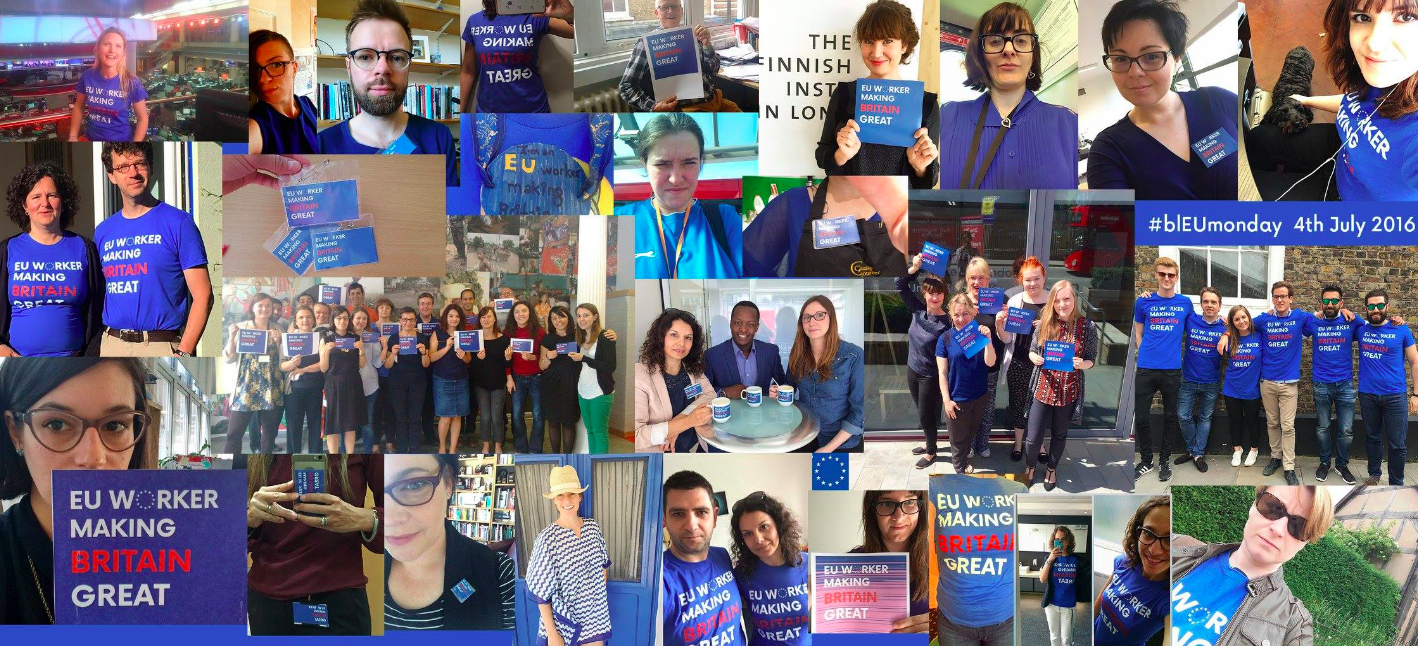 Laurence Borel, a digital consultant and researcher who moved to the UK from France 16 years ago, is applying for residency before eventually planning to apply for dual citizenship.

"I wanted to do it years ago because the UK is my home, but never went ahead with it as I never really had to," she said. "Now that the clock is ticking, I am going to be going ahead with it."
She said some of her non-British friends in the UK had decided to leave the country instead: "I've not personally experienced any xenophobic incidents thankfully, but some of my friends have and have now decided to leave the UK for good, which is very upsetting. My group of friends has literally been decimated."
Eva Amsen, a Dutch national who works in science communication, gained her PhD in Toronto and moved to the UK six years ago specifically because she wouldn't need to apply for a work visa. She had previously considered applying for a UK passport but wouldn't now because she'd prefer to have an EU one.
"I started worrying about my status in the UK in the weeks leading up to the referendum, even when everyone was convinced Remain would win, simply because I tend to worry about things I can't control," she said.
"My inability to vote in the referendum (even though I voted in the recent EU elections for the UK) made it extra frustrating.

"A permanent residency status would provide me some security, at least until the card's expiration date, but the application process is pretty involved: There's an 85-page form, I'd need to send my passport in the post, and I would need to figure out the exact start and end date of all international trips I've taken since 2010."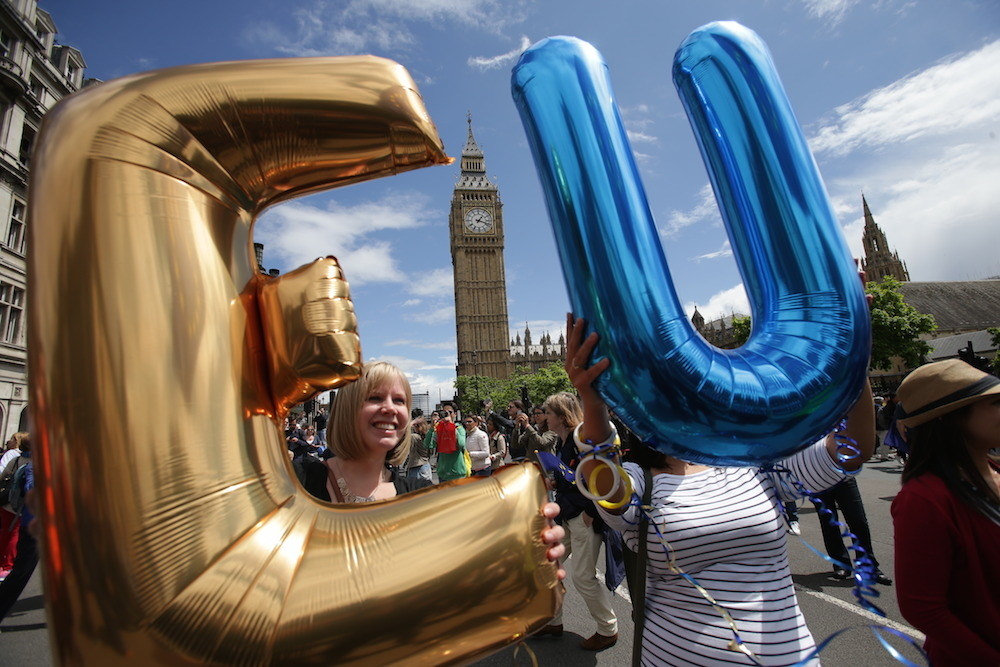 Provided they have been here for six years, someone with PR can apply for full citizenship, which would afford them various civic rights such as being able to vote. In the meantime, they keep the passport from their country of origin.

However, it is unclear whether the the UK's changed relationship with the EU – which will be hammered out as part of negotiations under Article 50 of the Lisbon treaty – would allow those with PR to leave the country.
Darren Stevenson, from Glasgow-based immigration specialist McGill & Co, told BuzzFeed News that for those seeking to stay, securing PR was still a good idea.
"PR flows from EU law and would be arguably nullified by Article 50 withdrawal," he said.
"However, often with changes in immigration law, though this is unprecedented, there are transitional provisions and so it's likely a good idea to get your status confirmed to make it easier to prove a right [to remain] at a given time.
"Many EU citizens would have [already] acquired PR by operation of law years ago. They just need to evidence it. Also holders of PR could then move to seek British citizenship which would be immune from Article 50 withdrawal."
Speaking in a House of Commons debate on the status of EU nationals on Wednesday afternoon, Labour shadow home secretary Andy Burnham said: "Let us remember that the people affected are the mothers and fathers, aunts and uncles, grandmothers and grandads of British children like mine.
"They are friends and neighbours, the doctors and nurses who look after us, the teachers who educate our children, [and] people who run our companies, who employ thousands of British workers.
"To throw any doubt over their right to remain here in the future is to undermine family life, public services, our economy, and our society. But sadly it is what the home secretary has done. Instead of showing leadership she has added to the uncertainty and left them feeling like bargaining chips in Brussels negotiations."
Labour's motion for EU nationals to be given assurances they can remain was carried with a majority of 245-2. Many Tory MPs abstained, but Boris Johnson, the leading Brexit campaigner, voted to support it.
The Home Office declined to comment.