Neo-Nazi Troll Jailed For Racially Harassing Jewish MP Online
Joshua Bonehill-Paine was handed a two-year sentence for racially aggravated harassment against Labour MP Luciana Berger.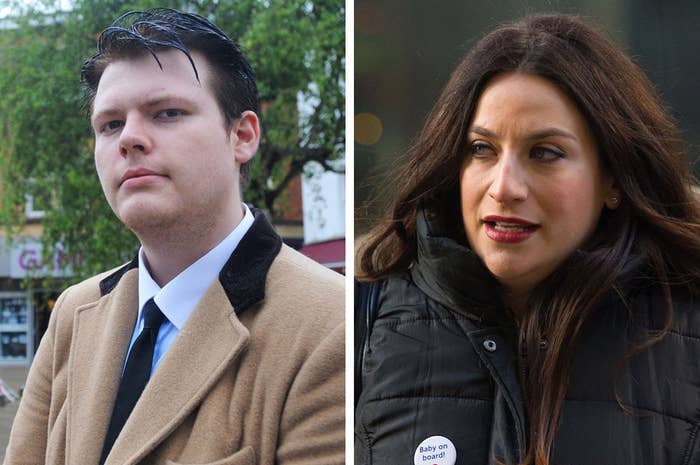 One of the UK's most notorious online trolls has been jailed for two years after being found guilty of racially harassing a Jewish MP in a series of blog posts.

Joshua Bonehill-Paine, a far-right white nationalist from Yeovil, Somerset, was found guilty of racially aggravated harassment against Luciana Berger, 35, the Labour MP for Liverpool Wavertree, at the Old Bailey on Wednesday. The verdict came on the defendant's 24th birthday.
After a three-day trial, during which Bonehill-Paine's barrister argued he was exercising his freedom of speech in writing the articles, the jury took just over two hours to return a unanimous guilty verdict.
The court heard that Bonehill-Paine was a "committed proponent of anti-Semitic views" who has written articles laden with anti-Jewish conspiracy theories and railed against "anti-white genocide" being carried out by Jewish politicians and "cultural Marxists".
Wednesday's verdict is the latest in a string of convictions for Bonehill-Paine. The jury were not told he is currently serving a three-and-a-half-year jail term for inciting racial hatred by creating posters that referenced the Holocaust for an "anti-Jewification" rally in Golders Green, an area of north London with a large Jewish population, in 2015.
On Thursday he was given the maximum sentence for the offence of two years, which will run consecutively with his current prison tariff, meaning he is now likely to spend at least the next two years in prison.
Dressed in a plain blue jumper, Bonehill-Paine smiled weakly after the verdict was handed down. Earlier in the trial he occasionally smirked as evidence was read out and at times waved to his supporters in the public gallery.
He declined to give evidence during the trial – despite earlier shouting out from the dock that he would. Philip Stott, prosecuting, said this showed Bonehill-Paine could not "defend the indefensible".
The court was told that Bonehill-Paine wrote the first of five blog posts concerning Berger – titled "Racist Anti-White Jewish Labour MP Luciana Berger Exposed" – on 27 October 2014, after Garron Helm, a young far-right activist involved with the National Action group, was jailed for four weeks having admitted sending an anti-Semitic tweet to Berger.
Helm's tweet featured an image with a yellow star superimposed on Berger's head and the hashtag #HitlerWasRight.
One article contained images of the MP's face superimposed on to a rat, and on to the body of a woman who was apparently being spanked by former Labour leader Ed Miliband. Another was titled "The Legacy of Operation Filthy Jew Bitch". The court heard that in his writing Bonehill-Paine variously described Berger as "evil", a "money-grabber", and a "dominatrix", and said she was responsible for the death of Jesus Christ.
In another article, titled "ZOG attacks Daily Stormer in retaliation to a successful Berger campaign", published on 24 January 2015, Bonehill-Paine wrote of the "fantastically successful campaign against the Jewess and Labour Party MP Luciana Berger", referring to actions in support of Helm, targeted at Berger, and carried out by far-right nationalists in the US and the UK. ZOG refers to the "Zionist Occupied Government", a conspiracy theory popular among anti-Semitic white nationalists.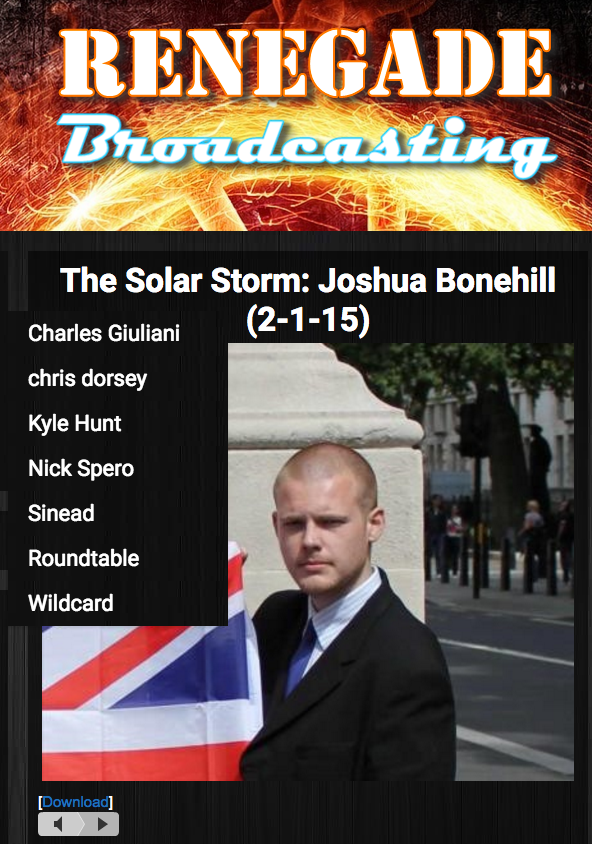 Berger told the court that during this period, at its peak the number of digital and physical messages of anti-Semitic and misogynist abuse she received reached 2,500 a day. She was in constant contact with the police and said she feared for her safety.
She said that the "military" tone of one article, titled "Joshua Bonehill-Paine: On the eve of battle", which featured the author in a military-style jacket stood in front of a union jack, was particularly troubling.
"It was attacking me for me faith and my religion, not for anything I've done. I felt incredibly troubled – very, very concerned. Because of the images it was very personal to me," she said. "When I saw them it made me feel sick.
"I was more concerned for my personal safety than at any time since I was elected as an MP."
The court was also shown a video narrated by Bonehill-Paine, titled "The Jewification of Stamford Hill", which said that the north London district had been "occupied" by 50,000 Jews in an example of "successful white genocide".
"The beauty of the white European woman is at stake" the video said. "Do not let this Jewish foreign enemy rape her out of these lands."
Philip Stott, prosecuting, told the jury on Tuesday that the articles were an attempt to silence Berger and stop her reporting racist abuse to the police.
James Palfrey, acting for Bonehill-Paine, told the court on Tuesday that his client was exercising his right to freedom of speech and cautioned them against "making it a crime to express an opinion with which you disagree".
Palfrey also described Bonehill-Paine as a disaffected man who, like many others, felt marginalised by economic downturn and the loss of traditional societal roles.
"They do not have much by way of prospects," he said. "They have been left behind by economic carnage. When people have nothing left, racial identity becomes their only badge of pride."
The judge, Mr Justice Spencer, told the jury before sending them to deliberate the verdict that the case was important not just for the defendant and complainant but also for the public at large.
Bonehill-Paine described himself as a "rising star" of the English white nationalist movement. The jail sentence he's currently serving is for creating posters that said an anti-Jewish rally would be "an absolute gas" – a reference to the gas chambers of the Holocaust – and showed a cartoon face of Adolf Hitler.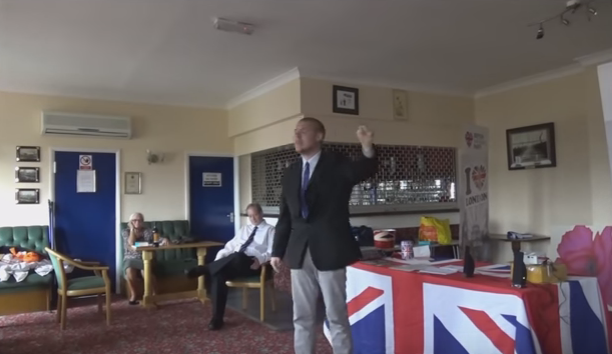 Before that, in March 2014 he was handed a two-year community order and told to carry out 180 hours of community service for starting a false rumour that a pub in Leicester had refused to serve members of the armed forces. The pub received death threats in the days following Bonehill-Paine's hoax.
And in February last year, at Yeovil magistrates' court, he was found guilty of six counts of malicious communications, for falsely branding five people paedophiles in online "wanted" posters – but he was spared jail and given a suspended prison sentence.
He is the author of several similar fake stories, which he published on his website, the Daily Bale (Britons Against Left-Wing Extremism).
In April last year he claimed to have set up a fake Twitter account posing as former Conservative minister and TV presenter Michael Portillo that then posted a photoshopped image to make it look like he had come "under attack by an antifascist".
In October 2015 he was charged with "misusing a public computer network to propagate grossly offensive, indecent, obscene or menacing material", for writing two blog posts, on two separate websites, one claiming that a supermarket had sold him fruit laced with the deadly Ebola virus and another in which he said disabled babies should be killed at birth.
But the judge at Stevenage magistrates' court dismissed the case, saying Bonehill-Paine was entitled to exercise his freedom of speech under Article 10 of the Human Rights Act.
His very first conviction came in 2011 when, drunk and aged just 18, he somehow broke into an unmanned police station in Chard, Somerset, using his Conservative party membership card, and stole a police uniform.
After he was jailed in December 2015, it emerged that he had written letters to supporters in envelopes on which he'd doodled drawings of Hitler, the Twin Towers of the New York World Trade Center, and serial killer Harold Shipman.
He even claimed, in a letter to the Western Gazette, that he planned to stand for parliament as Yeovil's MP on his release.
"A full Brexit will surely benefit Yeovil to the highest degree – Yeovil being a town that has been swarmed with the pariah of mass immigration," he wrote. "Together we can reclaim this town for the future generations to follow."
This week, the court heard transcripts of police interviews that took place after Bonehill-Paine was arrested in February 2015 in which he was asked if he created the image of Berger as a rat.
"No comment. I think it's actually brilliant, because politicians are rats," he said. "I'm actually going to go back and make other pictures and posters of politicians and and get their faces on the bodies of rats because they are all rodents, politicians."
A police officer responded: "I suggest you don't."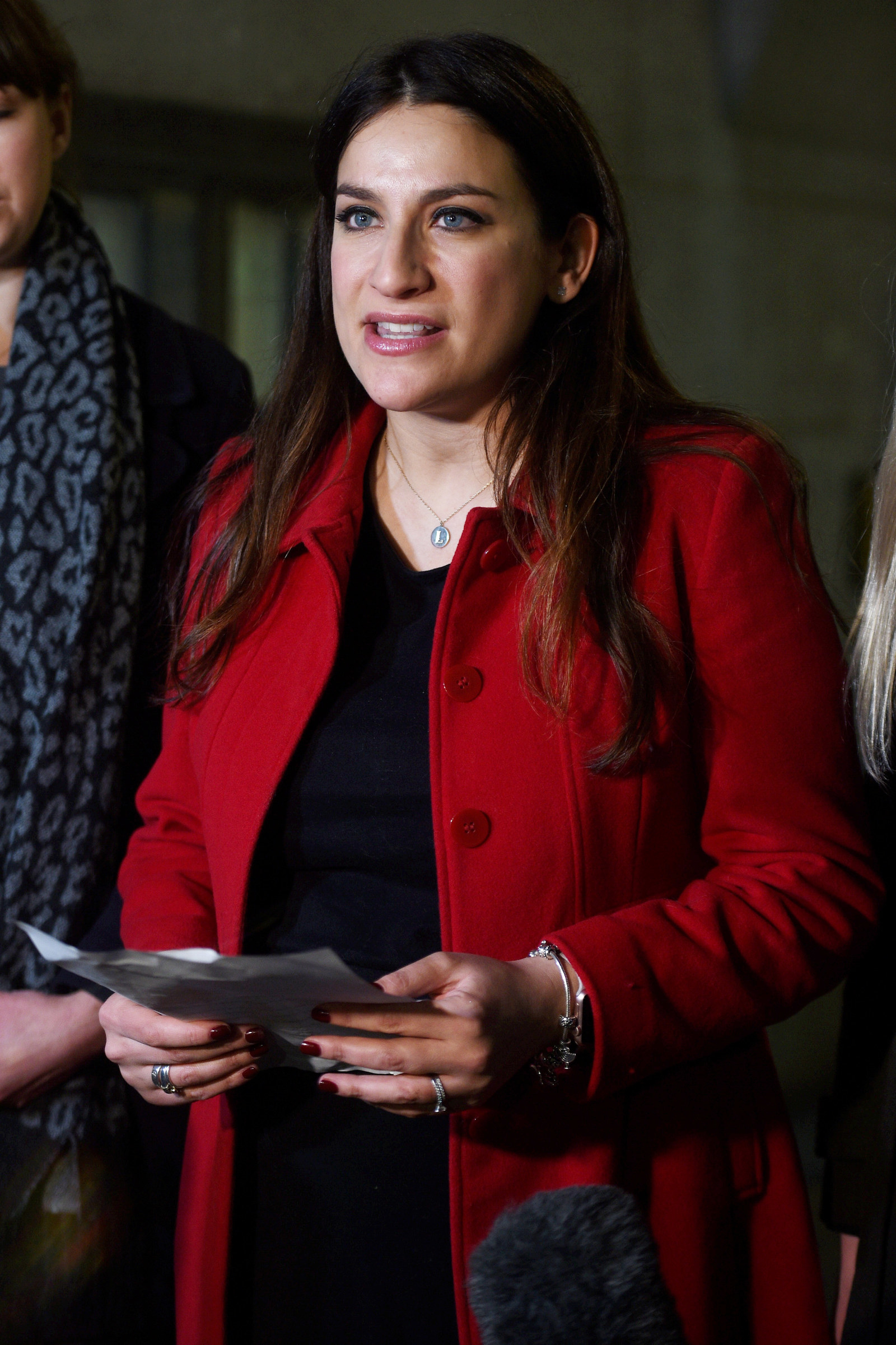 Reacting to the verdict outside court on Wednesday, Berger said the result showed that those who suffer harassment shouldn't suffer in silence.

"Every day up and down our country, people suffer harassment and racial abuse," she said. "Today's verdict demonstrates that under British law those who perpetrate these horrific crimes can and will be brought to justice, and it recognises that the British values of equality, tolerance, and mutual respect that we hold dear apply as much on the internet as they do offline.
"The protracted campaign of vitriol and hate had a deep impact on me and on the people around me, my family and my fantastic team.
"I would like to thank the police and the Crown Prosecution Service for all their excellent work to ensure that Joshua Bonehill-Paine will be held to account.
"If any good can come from this awful experience, I hope that it will send a strong signal to anyone experiencing harassment – you do not have to suffer in silence. I'd encourage everyone to report these crimes. Together we can show that they are not, nor will they ever be, tolerated."
Sarah Jennings, special casework lawyer with the CPS, said in a statement: "The highly offensive, hateful and racist articles written by Bonehill-Paine in his online campaign against Ms Berger are indefensible.
"He claimed that the posts were appropriate within the bounds of free speech and freedom of political expression. However, the whole point of his posts was to aim anti-Semitic hostility towards Luciana Berger.
"Everyone has the right not to be harassed or subjected to racist abuse, no matter what position they hold in public life."
This is not the first criminal case involving anti-Semitic abuse targeted at Berger. In July this year, John Nimmo, a reclusive 28-year-old from South Shields with mild learning difficulties, was jailed for sending two emails to Berger that threatened she would "get it like Jo Cox" – a reference to the Labour MP who was brutally murdered a month earlier.
Nimmo made clear in his first message that he was writing in support of Bonehill-Paine. "Justice for Joshua Bonehill-Paine will be sweet, he has friends everywhere," he wrote. "Watch your back, Jewish scum, regards your friend, the Nazi."
The crown appealed for a criminal behaviour order that would ban Bonehill-Paine from contacting or mentioning Berger online.