According to reports, ITV talkshow host Jeremy Kyle got into a spot of bother in Magaluf this week when a club bouncer reportedly pepper-sprayed him in the face after a disagreement. There were several other reports of this happening.
Kyle has certainly been in Magaluf in the last few days, apparently making a TV show about the antics of young British holidaymakers – not the first time he's made a programme there.
Kyle was pictured with a film crew there last week.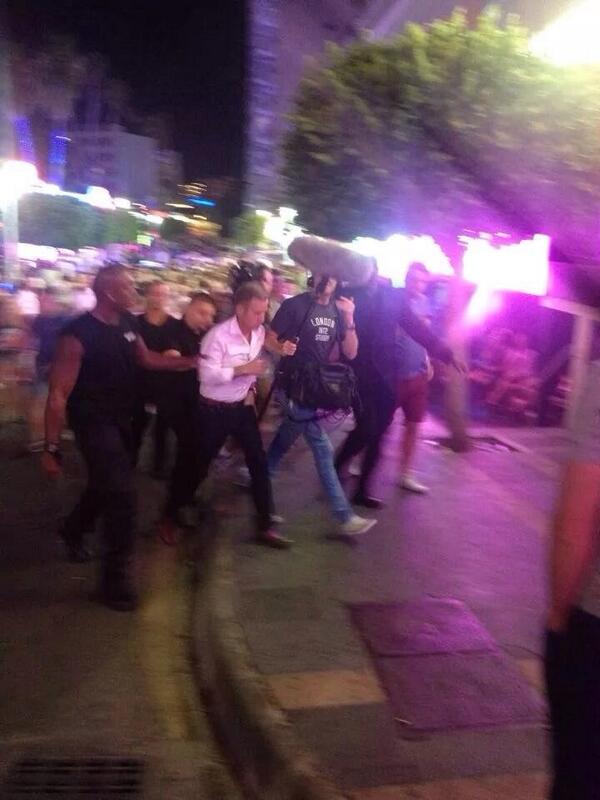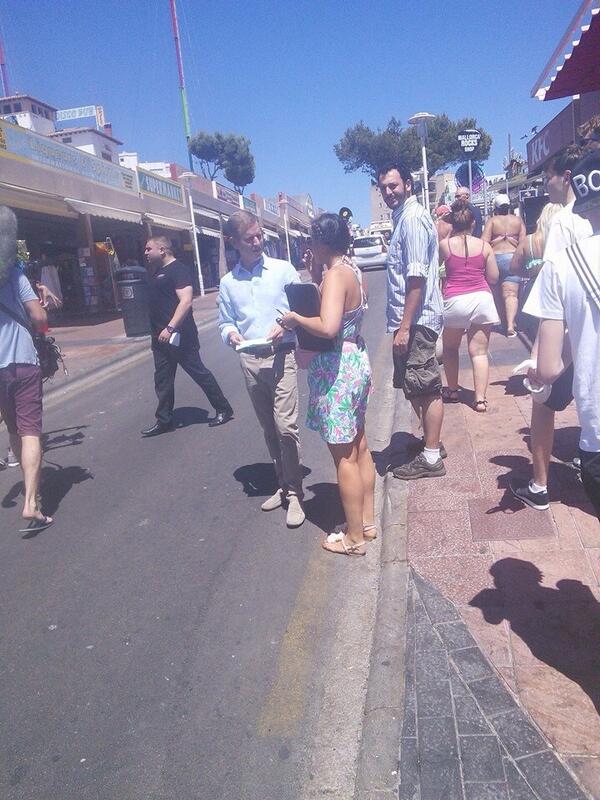 Multiple people who've encountered Kyle in Magaluf say he told them to put some clothes on.
Update 1.30pm – Without officially denying these reports ITV is keen to play down the incident.
The company declined to make an official statement when we asked. But one insider told us that the pepper spray was fired into the air near a crowd of people on the busy main strip on Friday night and not directly at Kyle, as well as disputing the Daily Star's report of an altercation outside a club.
The company confirmed Kyle is in Magaluf as part of a new series due out next year, which is unrelated to his regular weekday morning chatshow.
Kyle himself has yet to say anything on the matter.
ITV finally has issued a statement on this, which says: "The production crew, including Jeremy, were part of a large crowd on the main strip, which was affected by what may have been pepper spray, going over their heads. No prior incident involving anyone from the crew had occurred and it was not clear where the spray came from."
Overnight, The Tab interviewed the bouncer who claims to have pepper-sprayed Kyle in Magaluf, he says, because he was making the town "look shit".
The 40-year-old bouncer, called Leon, says: "I don't like that sort of publicity – it's not good. It's been happening for a while now and it's definitely not the way to promote a place."
There's still no image or video footage of this happening and it goes counter to ITV's version of events.