This is Dr Nick Stella, a Republican who's running to represent the 11th Illinois congressional district in the US mid-term elections next week.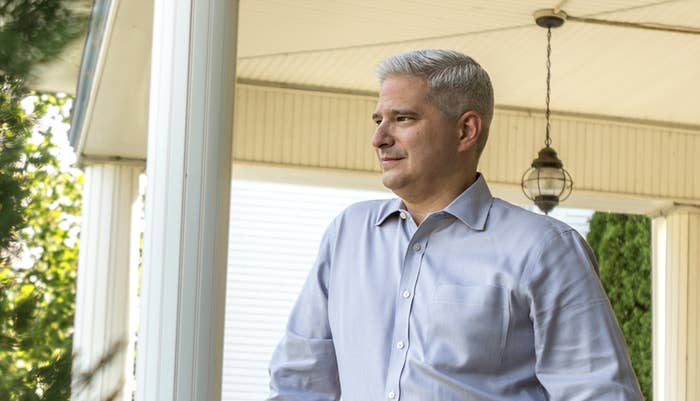 And this is Jaywick Sands, Essex, England, a small seaside town once famous as a holiday spot for Londoners. You might think there is nothing that could possibly link that person to this place.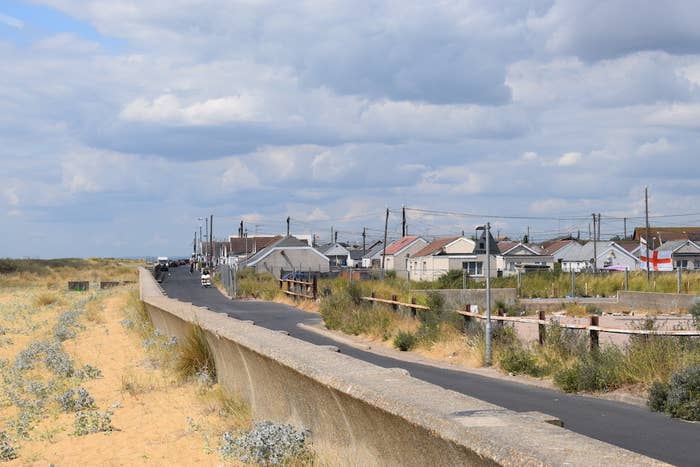 But you'd be wrong: On Friday, Stella's campaign Facebook page ran this ad, attacking his Democrat opponent and the district incumbent, Bill Foster.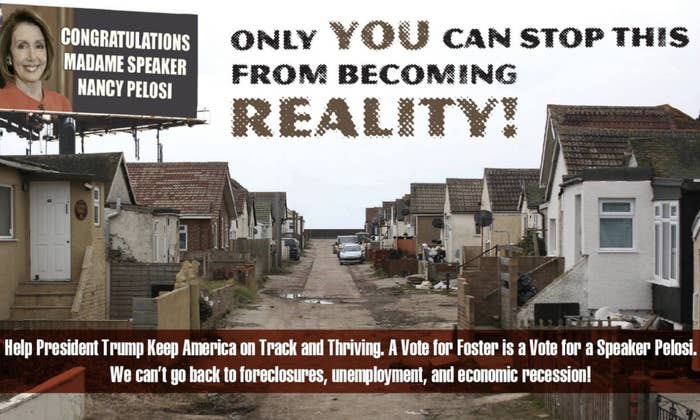 The ad showed an old picture of a run-down street in Jaywick – the roads have since been repaired – with a crudely Photoshopped billboard congratulating Nancy Pelosi, currently the minority leader in the House of Representatives.

The caption read: "Help President Trump Keep America On Track And Thriving. A Vote For Foster is a Vote for a Speaker Pelosi. We can't go back to foreclosures, unemployment, and economic recession!"
There is no doubt Jaywick has had economic and social problems: The town topped a government list of the most deprived English towns in 2015. It has latterly become known for its poverty and run-down housing, much of it single-storey. Clacton, the parliamentary constituency it sits in, became in 2015 the first to elect a UKIP candidate.
Due to copious press coverage of that report, images of the town are easy to find on Google through search terms such as "run-down town" and "economically deprived".
But Paul Honeywood, Tendring District Council cabinet member with special responsibility for Jaywick Sands, told BuzzFeed News it was appalling to use the image for political gain in this way.

"For starters, Dr Stella is very out of date – Essex County Council completed a two-year £6.5 million programme to improve the roads and drainage in Jaywick Sands in 2017," he said.
"Since the old image used in this campaign poster was taken, support from [national] government, Essex County Council and other bodies has helped to build upon the work we as a council were already doing to improve the quality of life for residents.
"Now we have new roads, new high-quality council homes for local people being built alongside approved plans for top quality apartments overlooking the sea. All supported by a government-backed project group looking at financing investment in the area."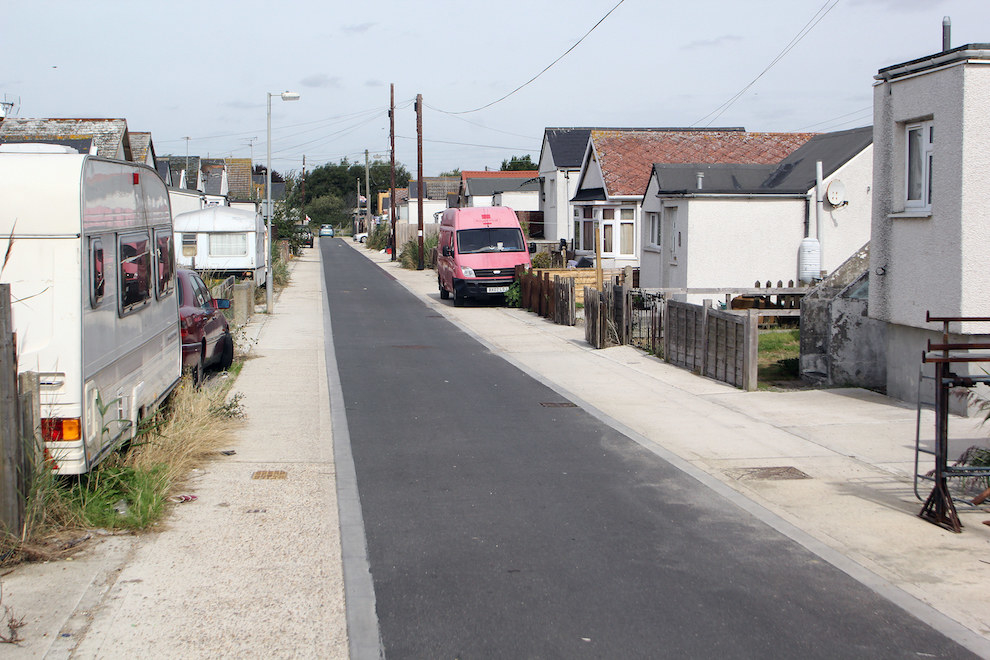 Honeywood added that local people had every right to be annoyed.

"I know that many Jaywick Sands residents will be outraged at being smeared in this way and rightly so," he said.
"Perhaps Dr Stella would like to come down and visit Jaywick Sands to learn about how we really get things done, rather than engaging in this sort of negative campaigning?"
Raquel Mitchell, director of operations for the Stella campaign, said in response to the council's criticisms: "Our intent was never to make fun of the town, now known to us as Jaywick Sands in Essex, in the photo.
"For us it was an example of a town overburdened by poor governance, which is exactly what we in our district are seeking to prevent at every level.
"It is great to know the town pictured has recovered. Let it serve as an an example of how working together with the people can overcome hardship. May those days remain well behind us!"
Mitchell added that it was possible Stella could take up the invite to Jaywick one day: "I'm sure Jaywick Sands is charming. Perhaps a future visit would be a great way to exchange ideas between the two areas."
Stella hopes to be chosen to represent Illinois' 11th congressional district when voters to the polls on 6 November.

CORRECTION
The town is called Jaywick Sands. An original version of this post misspelled this.