A Prisoner Ended His 61-Hour Prison Roof Protest When He Was Offered Pizza
"I've had a mad one," he told reporters.
The convicted murderer who took to the roof of a maximum security prison in a protest over conditions has finally come down after almost three days.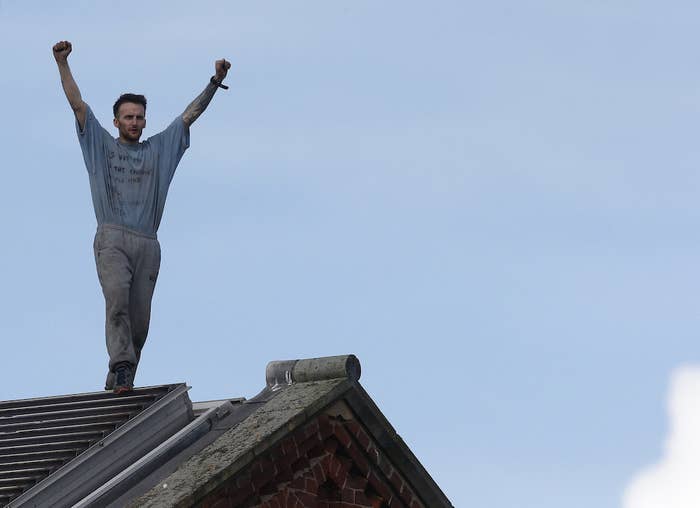 Stuart Horner, 35, climbed up the wall of HMP Manchester's exercise yard on Sunday and spent 61 hours braving the elements, at times wearing just his underwear.
He was handcuffed and bundled on to a cherry picker by guards at 3am on Wednesday morning.
Riot police had approached him and tried to persuade him to come down, but had decided that any attempt to capture and subdue him would be too dangerous. At one point, a man in a nearby car played played "In the Air Tonight" by Phil Collins while police continued their attempts to negotiate with him.
He relented after being promised a "pizza and a can of Coke", according to the Manchester Evening News.
"I've had a mad one," he added.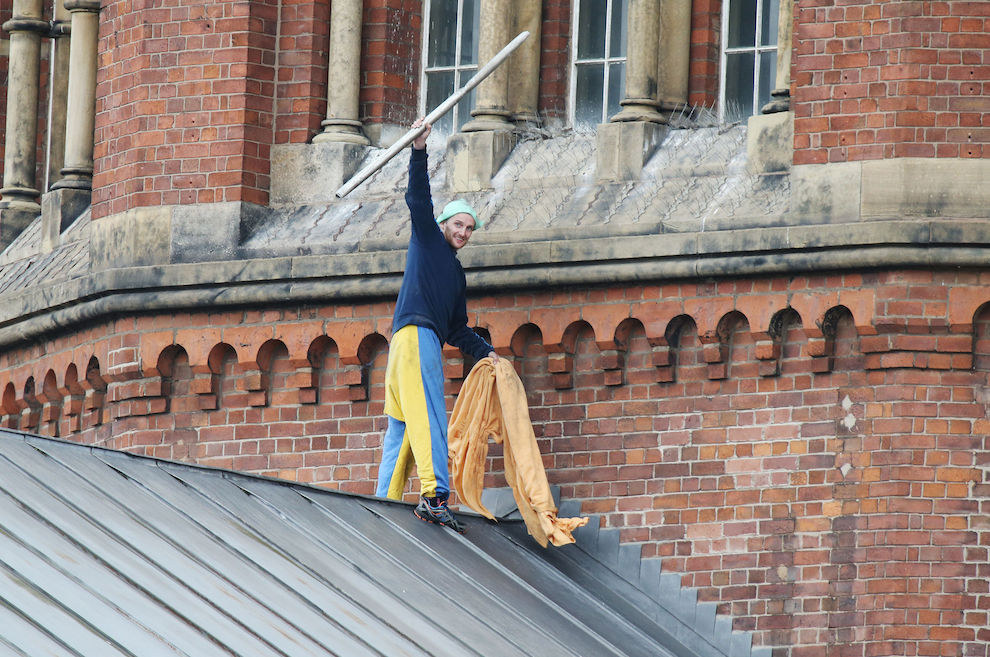 Horner smashed windows, tore up roofing and damaged CCTV cameras – as a result some 60 prisoners were moved to other prisons for their own safety, the Ministry of Justice said.
Horner is serving a life sentence, with a minimum of 27 years, for the murder of his uncle in 2011.
Meanwhile, as Horner entered the final hours of his protest last night, the "party protesters" gathered in nearby streets were dancing the Macarena.
Crowds of more than 100 people had been gathering in nearby streets since Sunday to show their support for Horner and other prisoners, using a soundsystem to blast out music and shout words of encouragement.
Protestors obstructed traffic on Bury New Road.
Supporters signed a sheet left on a railing in a nearby street with messages for Horner and other prisoners.
Correction
It was a nearby car that played Phil Collins' "In the Air Tonight" to Horner last night. An earlier version of this article reported that it was the police.