Whitby Goth Weekend, the country's premier goth event, now in its 21st year, took place over the weekend. As usual, there were some very well-dressed people in attendance. Here are some of them: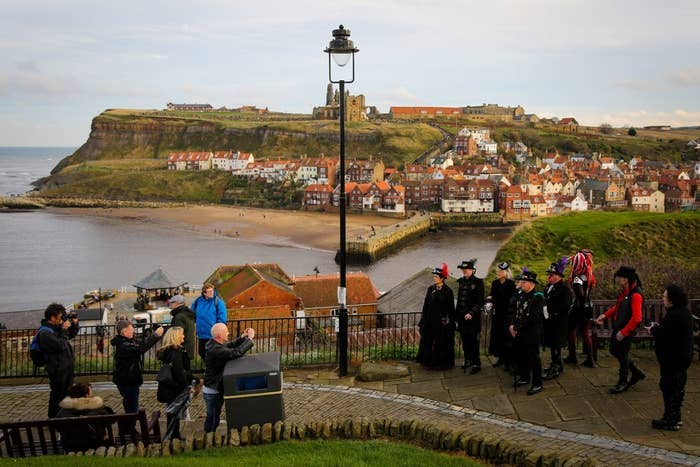 1.
Melanie and Chris Driver, from Norfolk, had their honeymoon at the Goth Weekend and come back every year.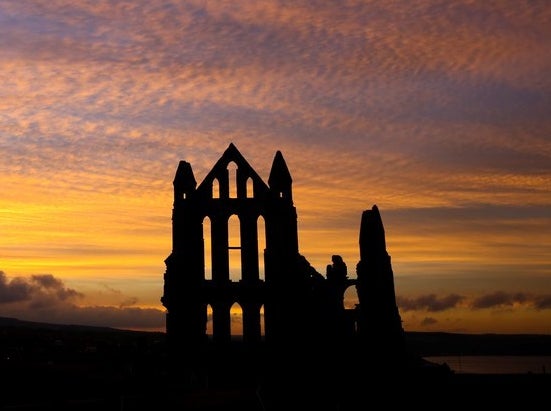 2.
Bob Henge and Bessie Page.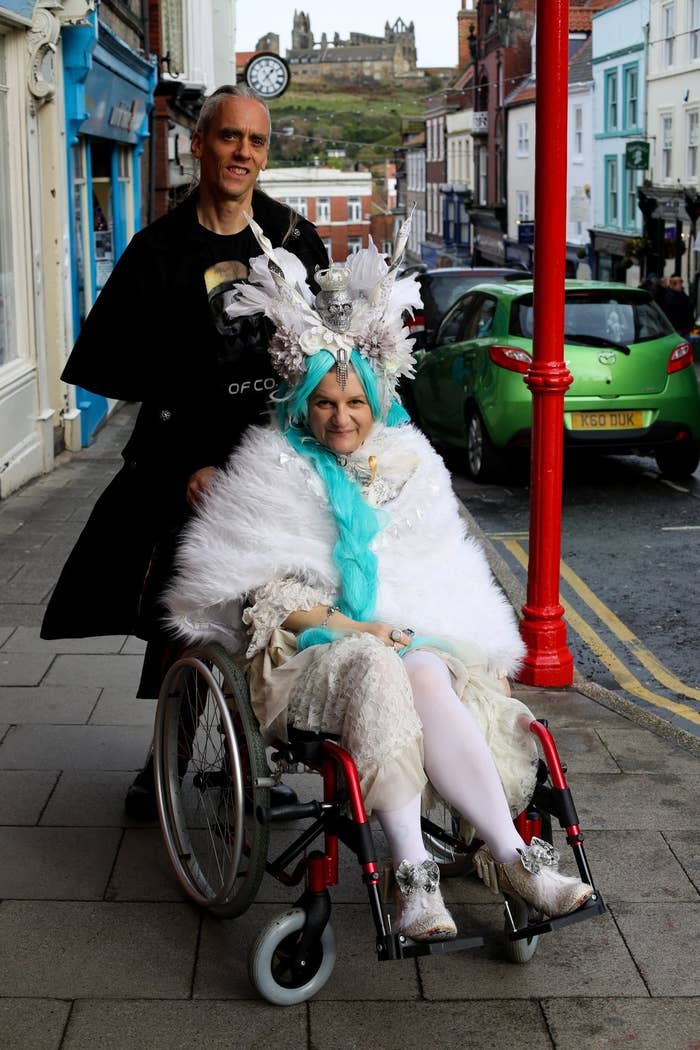 3.
Alain Bodin and Heather Evans.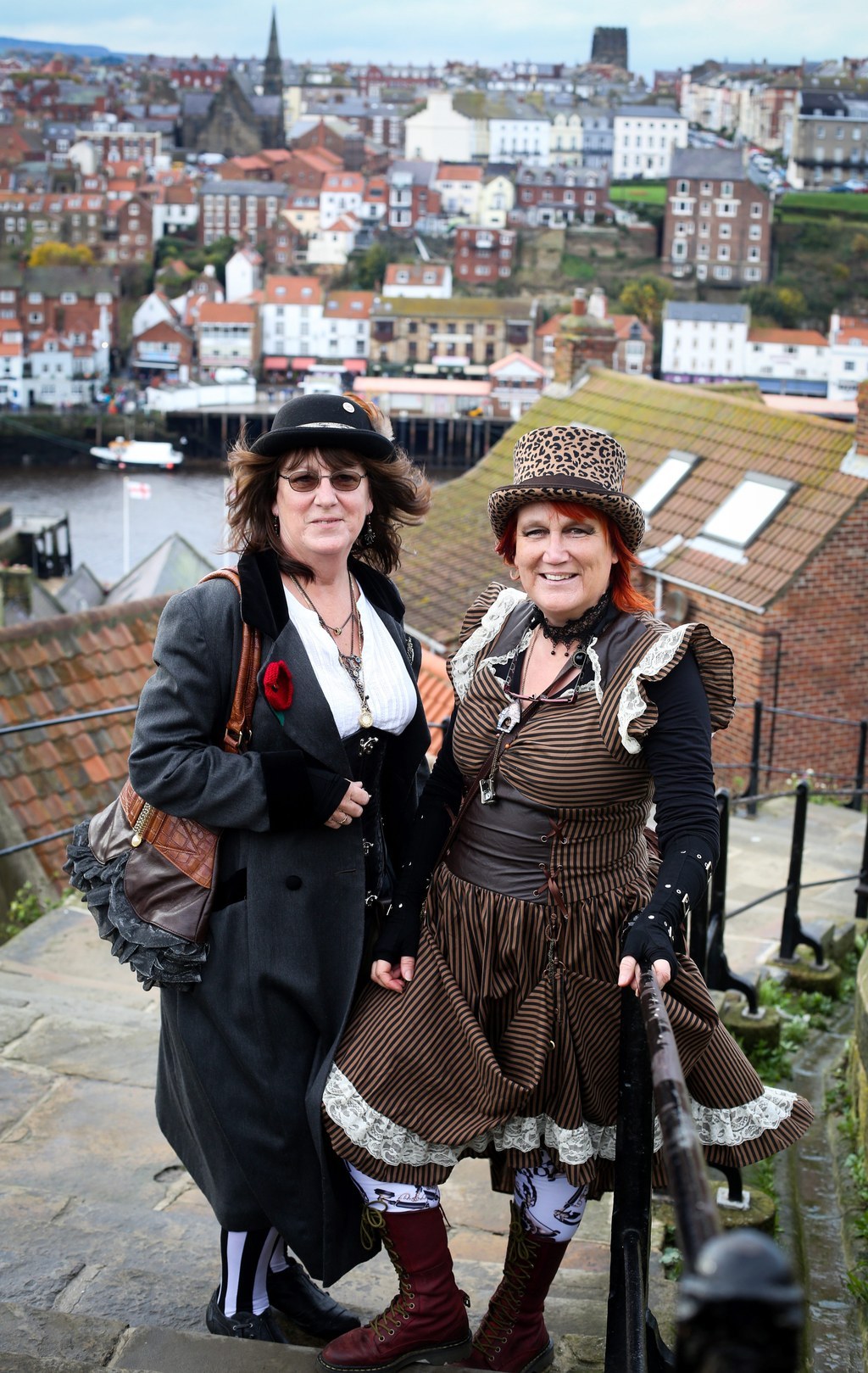 4.
Angela Parker, from Melton Mowbray.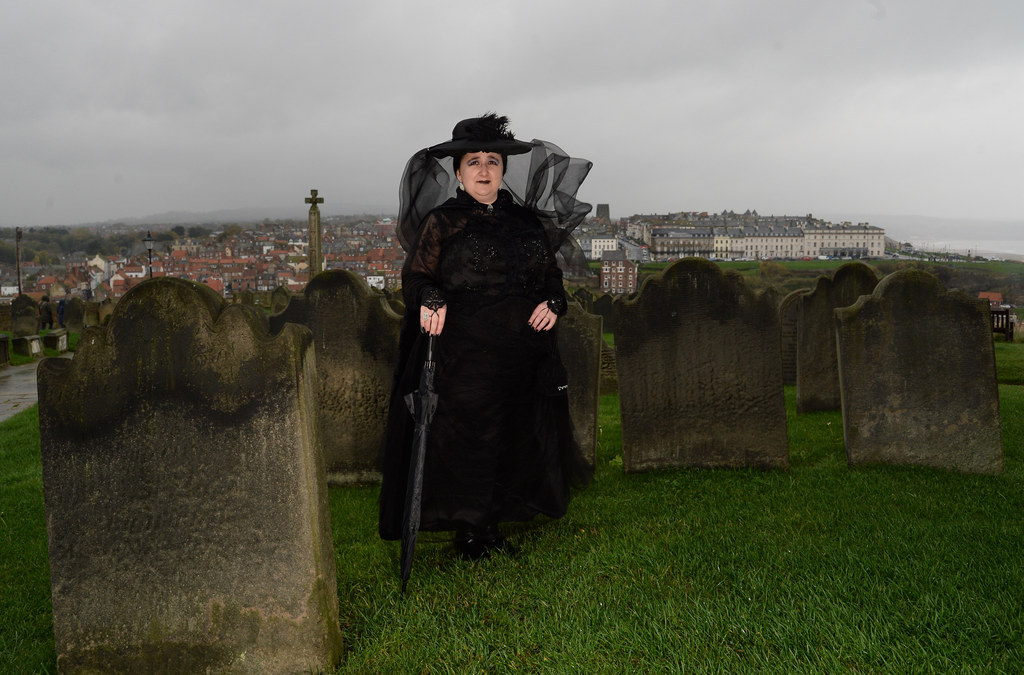 5.
Phil Barrowcliff and Jan Sherlock with grandchildren Lucy, 11, and Kate, 9.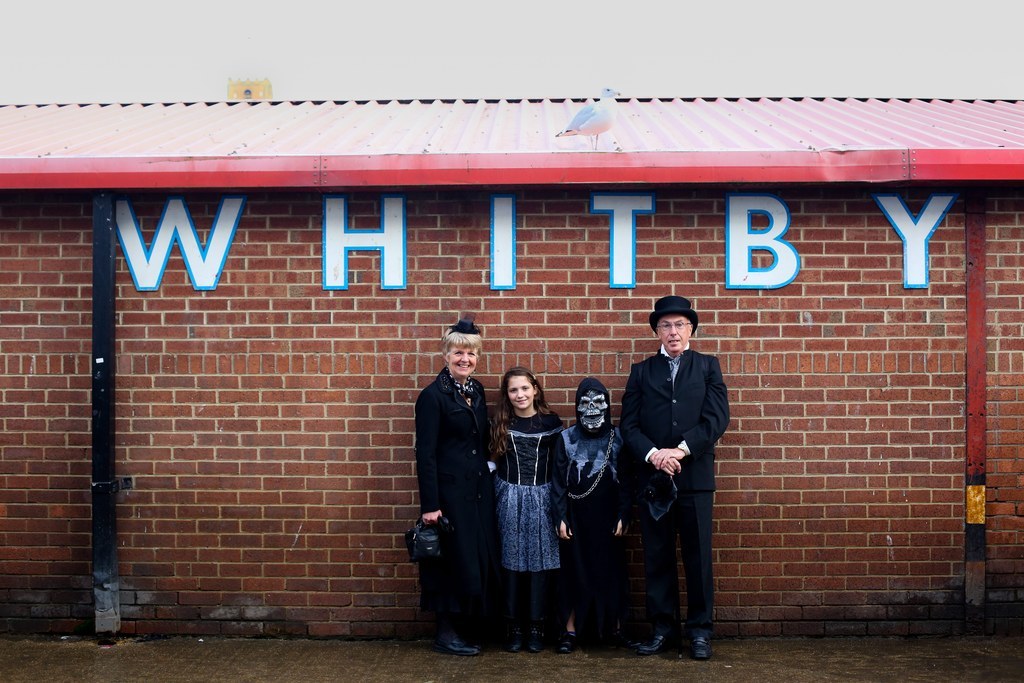 6.
Alfie Twigg, 12, and his little brother Daniel, 8, from Sheffield.
7.
Craig and Keeley Melia, from Leeds.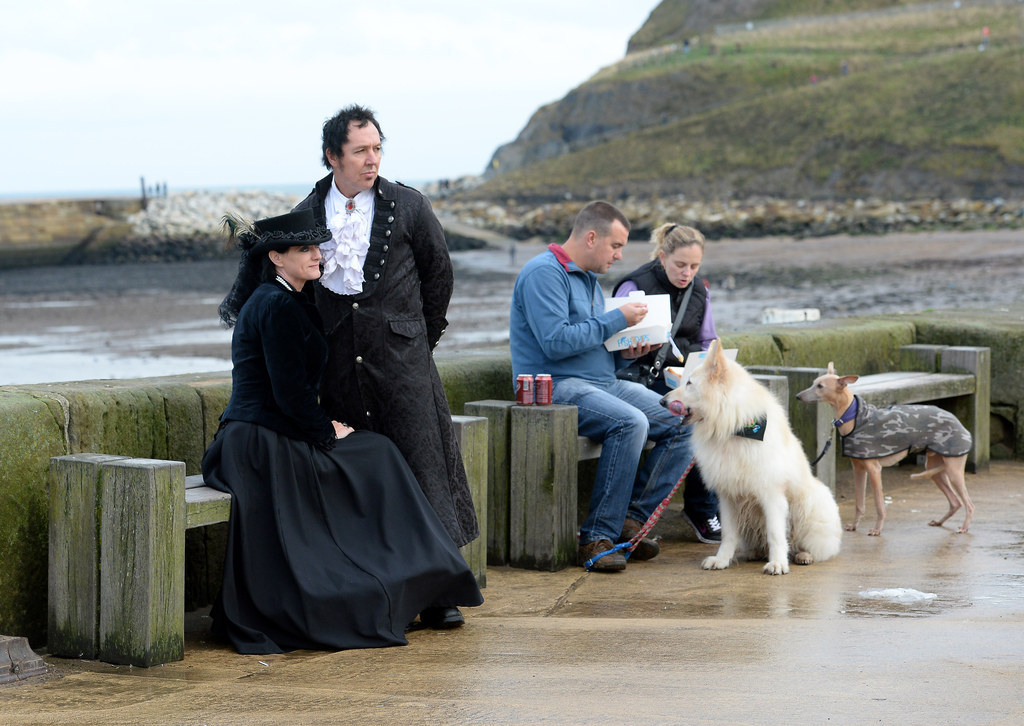 8.
Demon Daz, a model from London.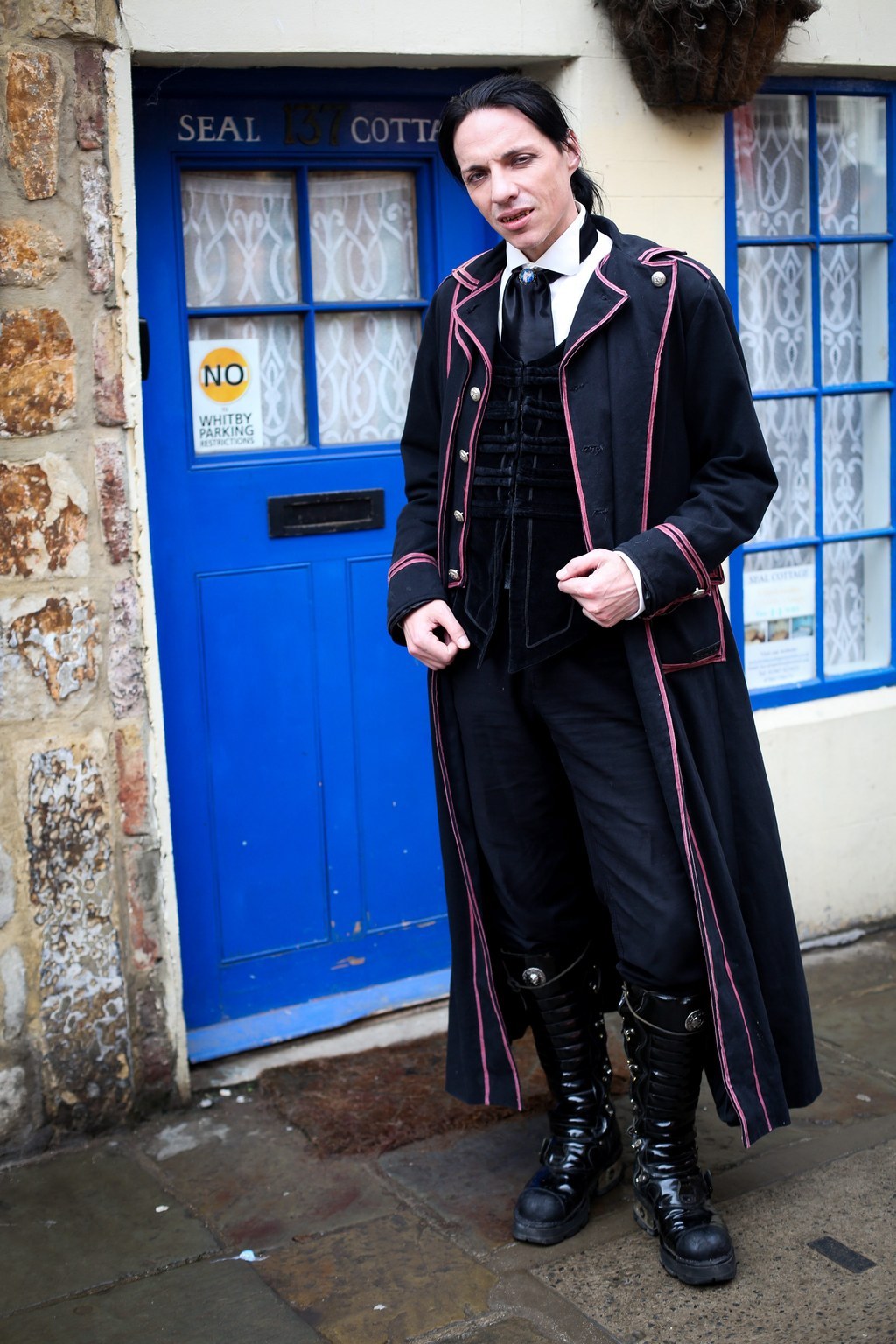 9.
Nick Edwards, from Sheffield.
10.
Who knew the pope was goth?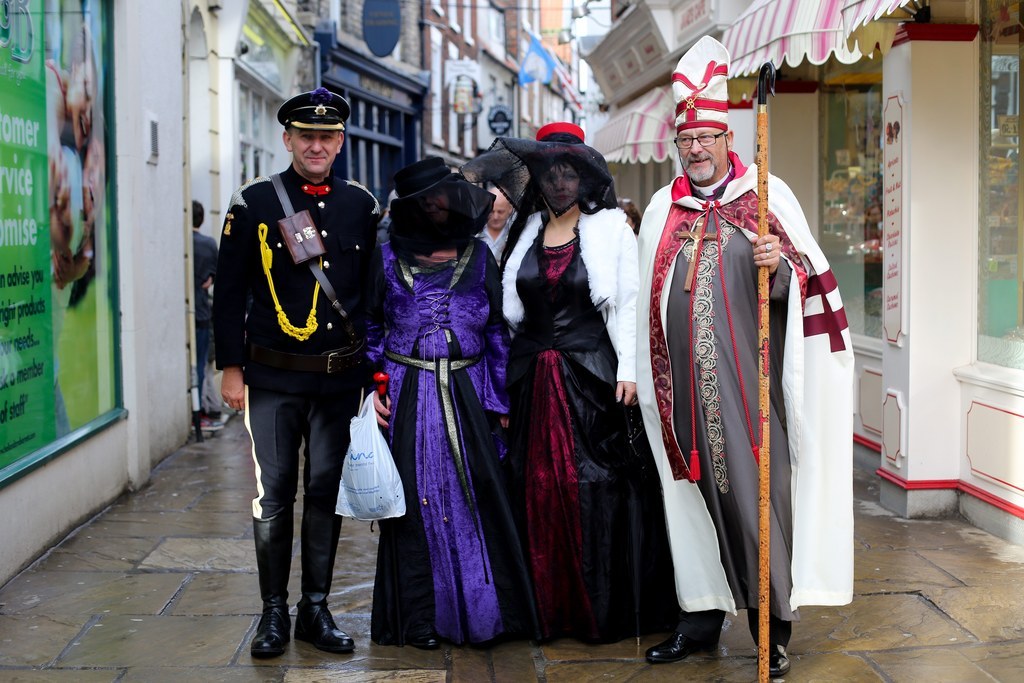 11.
Sara Gladman and Steve Frearson, from Leeds.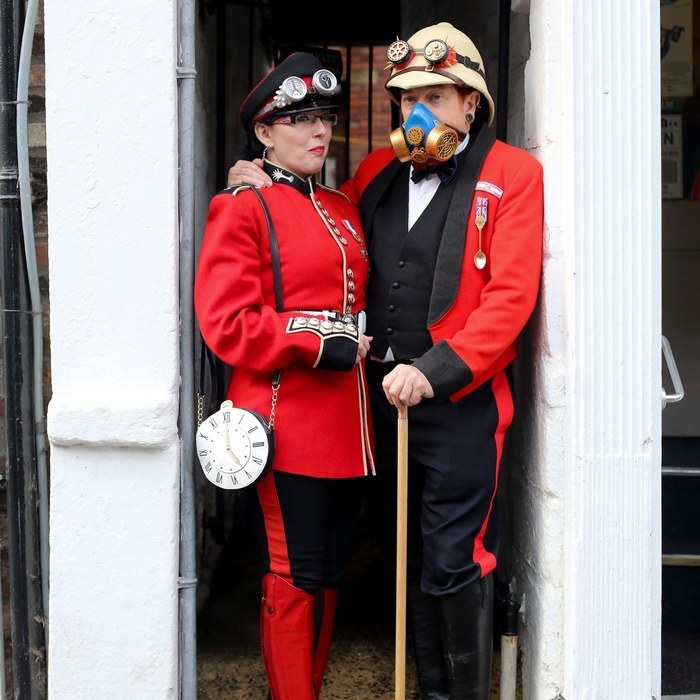 12.
Carol Baker, from Nottinghamshire.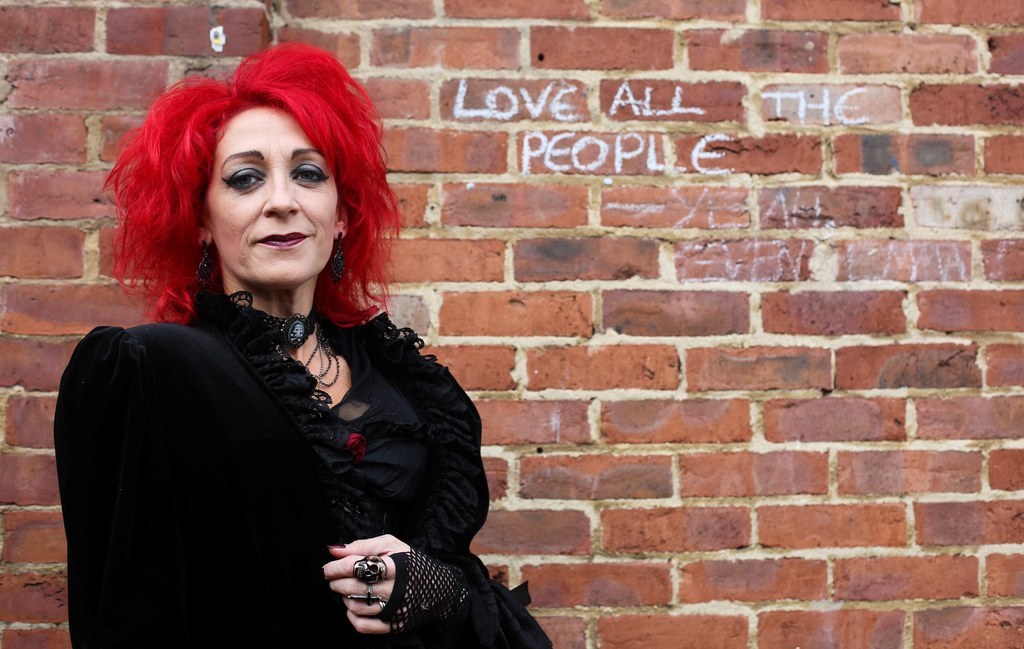 13.
Beverley Schorah-Croft, 51, from Wakefield.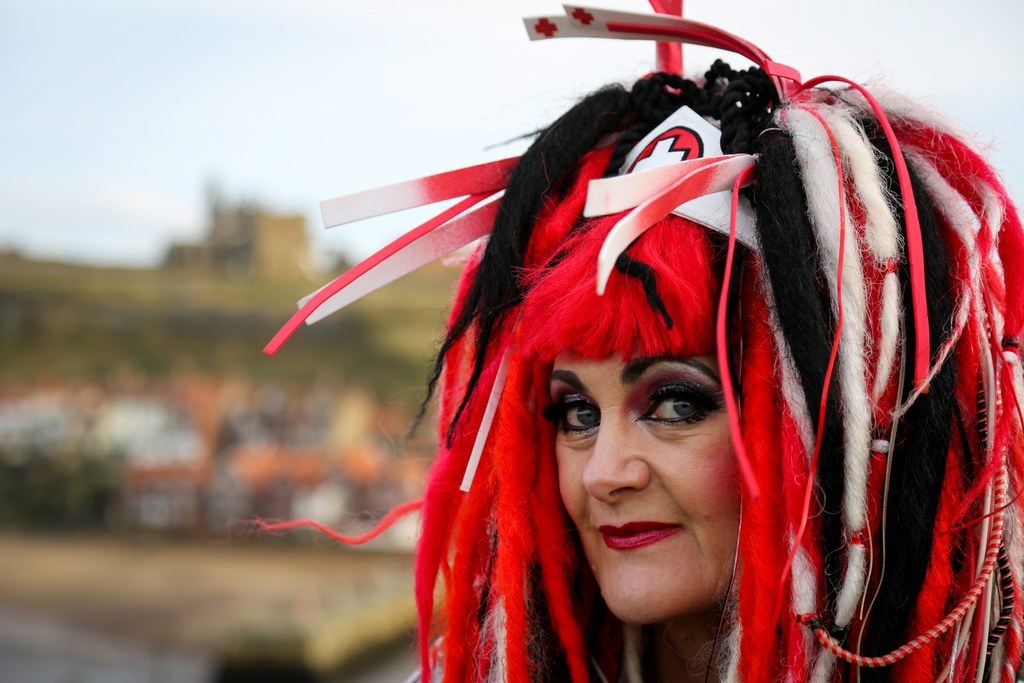 14.
Rachel Dickenson and Charlotte Harrison, both 16, from Brighton.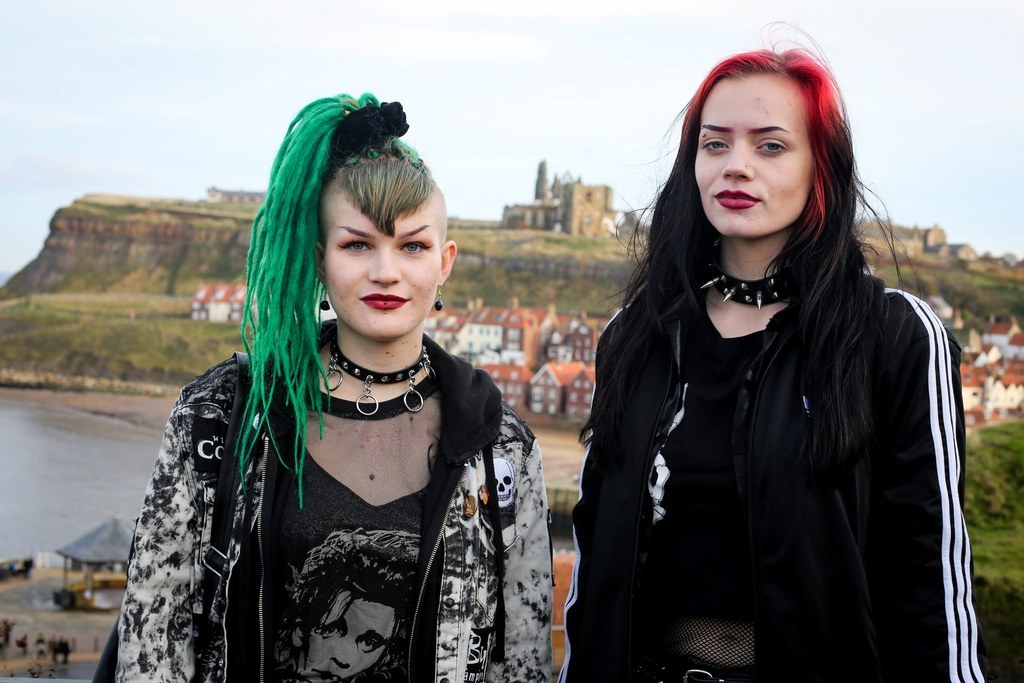 15.
Tia, 12, and Roxy, 6, from Huddersfield.
16.
Bob Hallam, from Sheffield.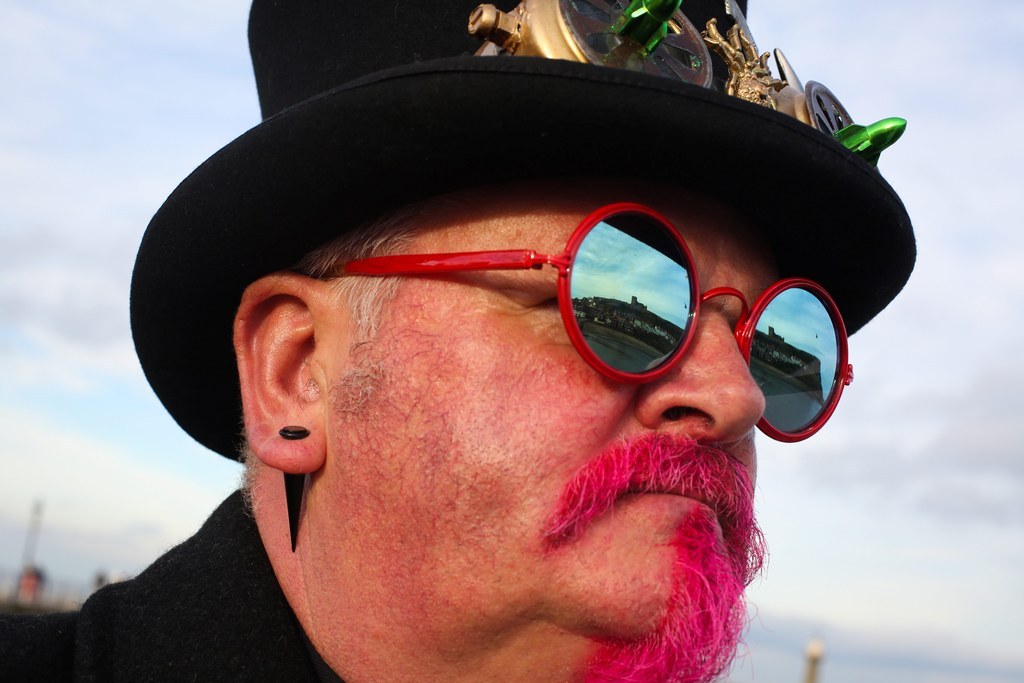 17.
Julie Gee and Karen Ward, from Wakefield.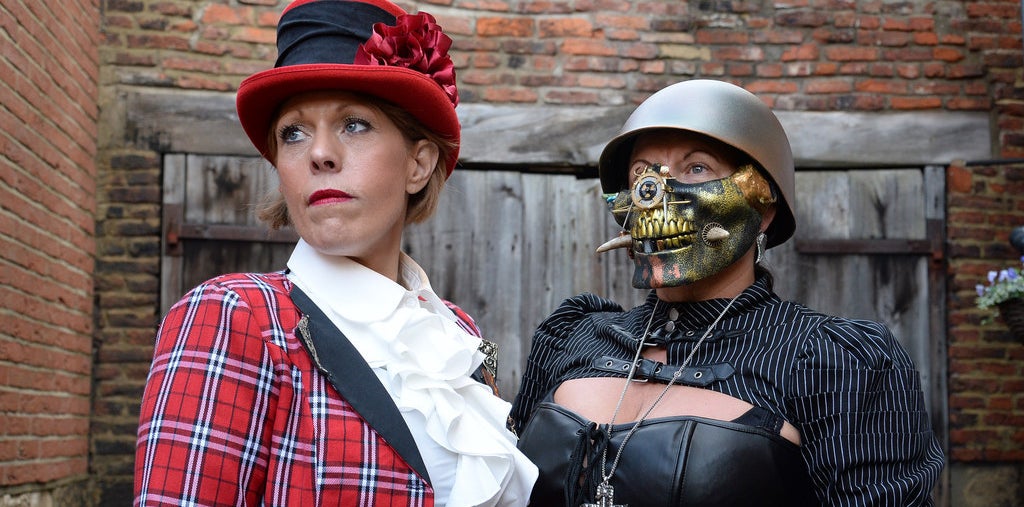 18.
Howard Smith driving Morticia, a velocipede with a sidecar coffin containing John Fletcher, down Whitby Pier.