It's Theresa May's Birthday, The Tory Conference Is Starting, And She's Having A Shocker
Oh dear.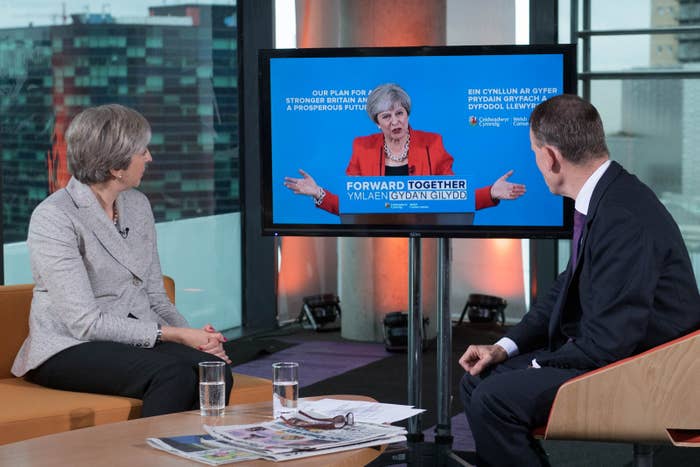 Theresa May has probably had better birthdays.
The prime minister may have hoped that a few bold policy announcements overnight – scrapping a planned increase to university tuition fees, extending the Help to Buy scheme by £10 billion, and making some improvements to the private rental sector – would provide at least some tiny respite as her party gears up for its annual conference in Manchester this Sunday.
Instead, on the day she turned 61, she woke up to this:
The Sunday Times reported that the Queen's staff were misled over May's protracted negotiations in forming an alliance with the Democratic Unionist Party after the 8 June general election.
The paper reported that May was in tears over the election result and that an aide suggested she might benefit from a pep talk from a former SAS soldier.
The Observer, meanwhile, interviewed communities secretary Sajid Javid, who conspicuously refused to say whether he would back the prime minister to lead the party into the next general election.
To make matters even worse, May then appeared on the Andrew Marr Show. While in an alternate universe where she increased her majority on 8 June she could have used this set-piece to set out her conference pitch to activists and the public, she instead suffered one of the most bruising onscreen political interrogations in recent times.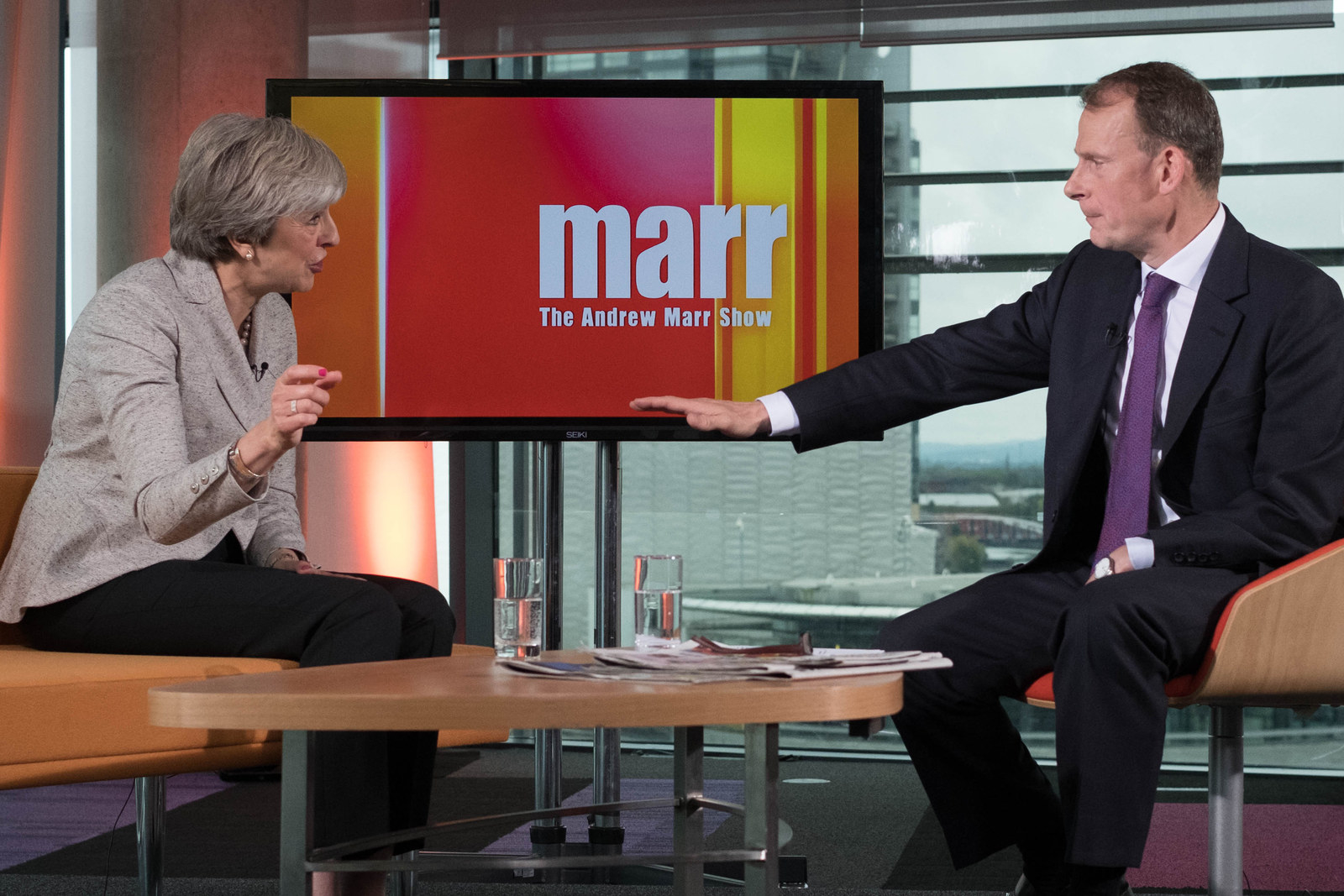 May's policy shift is a clear move to win favour among voters under 45 who have seismically moved towards Jeremy Corbyn's radical left-wing agenda in the last six months.

But she instead had to discuss whether she would apologise for calling the June snap election, the subject of a review from Eric Pickles published on Sunday. "I take responsibility and I'm sorry that some very good MPs lost their seats... Some very good people who were candidates didn't win," she said, which in other words could be translated as "not quite".
May told Marr that on 8 June the party actually gained 2.3 million votes, increased its vote in Scotland, and had the highest overall vote share for 30 years.
While that's true, the pre-election assumption was that Labour was so unelectable and May so far ahead in the polls she could have done all her press conferences through the medium of interpretative dance and still been returned to Number 10.
Marr asked whether freezing tuition fees was a "dry biscuit" compared to the banquet offered by Jeremy Corbyn, who has pledged to scrap fees entirely.

"The point about the banquet that Jeremy Corbyn claimed to be able to offer is that he can't deliver on it," May said. "You can only do this if you have a balanced approach to the economy. Jeremy Corbyn would wreck the economy."
Labour had admitted there could be a run on the pound, May said. "What's happened to the pound on your watch?" Marr retorted.
At this point, if this had been a boxing match, the referee would have stepped in and stopped proceedings on safety grounds. Twitter agreed:

But the interview continued to build to an uneasy crescendo when Marr asked whether she had U-turned on tuition fees (she said she hadn't), and then played a clip of her denying that the party U-turned on the so-called dementia tax during the election campaign.

The main question remains, of course, how long May can last in the job and whether her cabinet back her. Particularly one blonde cabinet member:
May's new mantra, in the model of the oft-repeated and much mocked "strong and stable" line during the election campaign, appears to be "a country that works for everyone", a phrase she has used several times before, including in her 2016 party conference speech.

Tellingly, May admitted that the election meant the party had to rethink its entire ethos: "As conservatives, the arguments we thought we had fought and won during the 1980s about the importance of free market economies, and we now see that there wasn't [a consensus] and we need to make these arguments again."
May's birthday is set to get even worse later on Sunday when two major marches are expected to make their way through Manchester, one made up of anti-Brexit protesters, the other consisting of trade unionists and anti-austerity campaigners.
Some even come equipped with their own song: