Investigation Launched Into Death Of Man After Police Restraint
The 48-year-old man was declared dead in hospital after he was pinned down by three police officers on Wednesday.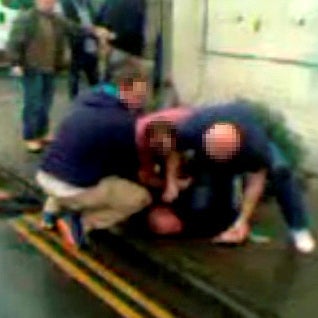 Screengrabs from a video shot on a mobile phone showing a man being restrained by police in Bedford.
The police watchdog is investigating why a man died after he was restrained and pinned to the floor by officers.
A two-minute video filmed by a passerby shows three plain-clothes police officers restraining a 48-year-old man on Midland Road in Bedford at 12:35pm on Wednesday.
In the video, an officer can be heard to say to the man: "Spit it out, Carl." While the man's head is held to the ground, another officer says: "You've gotta relax, Carl, you've gotta put your hands behind your back."
Bedfordshire police said the man became "unwell" and that treatment was provided by officers and paramedics at the scene. He was taken to Bedford hospital and declared dead at 1:17pm.
The man has not been formally identified. Some family members have been informed, but police are still trying to contact others.
The Independent Police Complaints Commission (IPCC) is now looking into the incident. It has obtained footage from cameras worn by two officers and will interview eyewitnesses in the coming days.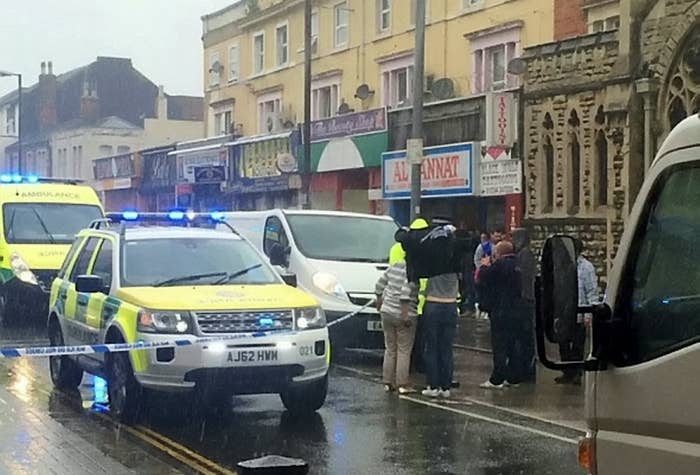 Deputy Chief Constable Mark Collins of Bedfordshire police said: "First and foremost I would like to say that our thoughts are very much with the family and friends of the man at this tragic time.

"We immediately referred the incident to the IPCC, as is procedure when a person dies who has been in recent contact with the police. An IPCC independent investigation is now underway which we will be fully cooperating with, and as such it would be inappropriate to comment further."
IPCC commissioner Mary Cunneen said: "My thoughts are with this man's family and friends at this time and I can assure them, and the local community, that we will carry out a thorough investigation of the circumstances surrounding his death.
"This incident occurred shortly after midday near the junction of Midland Road and Battison Street, close to Bedford town centre. We would appeal for anyone who witnessed the event to contact our investigators to assist us in building the picture of what happened that day."