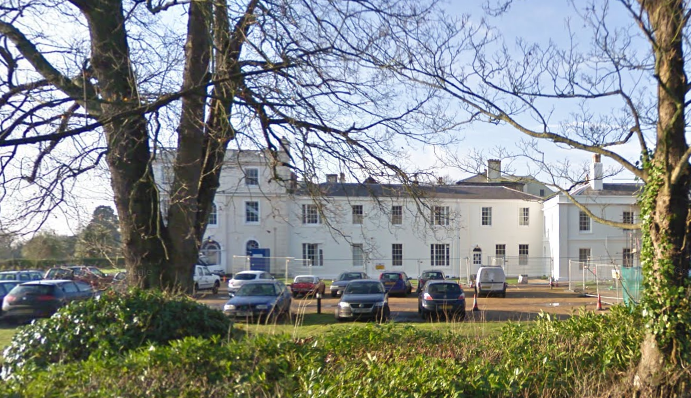 An inquest is underway to establish how a 14-year-old girl with a complex set of mental health problems died while locked in her room at a private mental hospital.

Amy el-Keria died in 2012 at the Ticehurst House hospital in rural East Sussex, run by the Priory Group. She had been admitted for treatment for a number of mental health diagnoses, including Tourette's syndrome and attention deficit hyperactivity disorder, by doctors from West London Mental Health NHS Trust.
According to the hospital's account, at about 8:17pm on 12 November a member of staff found that Amy's door was locked. When the worker returned with a set of keys, they opened the door to find her collapsed on the floor with a ligature around her neck.
Amy was designated to be checked every 15 minutes during her stay.
She was taken to Conquest hospital in Hastings, but never regained consciousness. Her family were informed at 11pm.
The inquest, which began on Thursday, is set to consider a number of issues, such as why Ticehurst was chosen as the best place for her treatment, what assessments were carried on the risk of her self-harming, the safety of her room, and the communication between staff.
Amy's mother, Tania, said: "West London Mental Health NHS Trust funded this referral to the Priory for Amy to secure the help we as a family knew she so desperately needed.
"We want to know how our Amy came to die while under the care of this specialist unit and we truly hope this inquest will give us answers. Nearly four years since her death, it has been a long and painful wait."
Amy's family is being supported by the charity Inquest, which campaigns for accountability in cases involving contentious deaths. Inquest's research has found that at least 11 children died while they were mental health inpatients between 2010 and 2014.
Inquest's director, Deborah Coles, said: "This is the first time since her death in 2012 that the facts and circumstances of Amy's death will be independently examined. At a time when so many concerns are being raised about the state of mental health services for children and young people, this is a critically important inquest."
Inquest is calling for improvements to the system of investigating the deaths of children in mental health inpatient care. A serious incident investigation was carried out into Amy's death by a consultant with the Priory Group has not yet been published.
A spokesperson for the Priory Group said: "We were deeply saddened by Amy's death and would like to express our heartfelt condolences to her family at this difficult time.
"As is always the case in these circumstances, we are working closely with the coroner and have already conducted a comprehensive investigation to learn all lessons from this case. The wellbeing and safety of all of our patients continues to be our highest priority and we will carefully consider any comments the coroner makes."