A new inquest into the death of Private Cheryl James in 1995 will investigate whether anyone else was involved in her death, which was originally declared a suicide.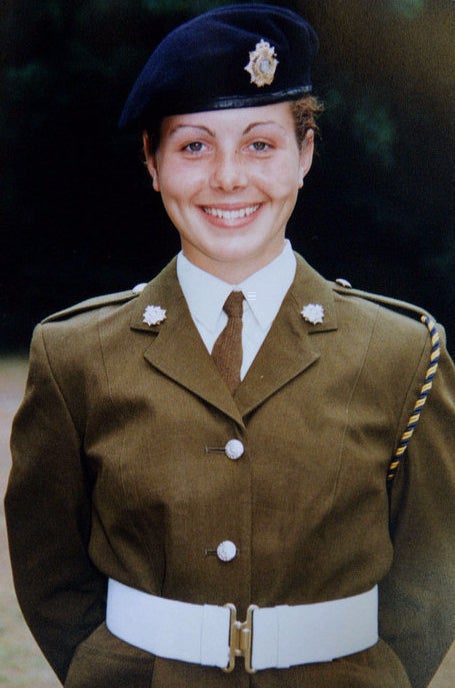 However, at the opening of the hearing on Monday, the coroner, Brian Barker QC, ruled that the inquest will not look into an alleged culture of sexual abuse at the barracks, because it fell "outside the scope" of the hearing.
The 18-year-old was discovered with a fatal gunshot wound at Deepcut Barracks in Surrey. She was one of four young soldiers to die at the barracks between 1995 and 2002 amid allegations of abuse and bullying.
The inquest will look into the possibility that a third party was involved in her death, and examine her state of mind at the time of her death and exactly what happened the night before.
The coroner said: "This should be a full, frank and fearless investigation into Cheryl James's death. But that doesn't mean its scope is unlimited."
A pre-inquest hearing on 11 January heard evidence that James may have been raped or sexually abused.
Cheryl's father, Des James, told Sky News on Monday, before the hearing began: "I know the result of what happened, but I don't know what actually happened. There's no evidence that says the rifle that killed her was fired by her."
At the time of her death James was midway through the second part of her training.
The army said James died from a single bullet wound to her head, between her right eye and her nose. Her rifle was found beside her and an official report from the army declared it a suicide.
However, James's family reject this narrative. They have been fighting for a second inquest for years and hope it might shed new light on the events leading up to her death, on 27 November 1995.
The verdict of the original inquest in 1995, which recorded an open verdict, was overturned by the high court in 2014.
James's body was exhumed in August and a postmortem carried out.
James was one of four young soldiers to die between 1995 and 2002 at Deepcut Barracks in Surrey. The others were Sean Benton, 20, James Collinson, 17, and Geoff Gray, 17.
The James family challenged the army's official version of events in those cases, which said that the soldiers were able to shoot themselves repeatedly.
Des James told the Today programme on Monday:
Human rights organisation Liberty is representing the James family and has previously forced evidence relating to James' death to be released using the Human Rights Act.
Lawyer Emma Norton from Liberty told Sky News: "There were some very odd things that went on. Her clothes disappeared quite quickly, no one has been able to explain what happened to those properly.
"The bullet fragments taken from Cheryl disappeared – no one has ever been able to explain what happened to them."
The inquest in Woking is expected to hear from more than 100 witnesses and last seven weeks.