1. Affordable factory-built housing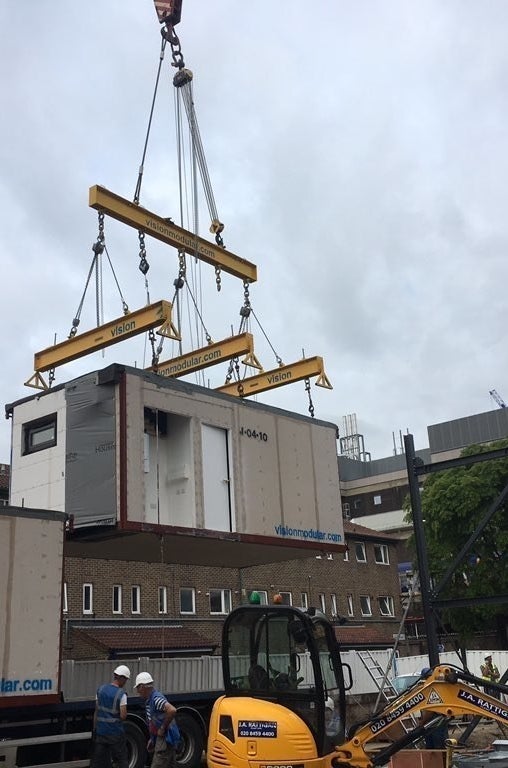 When politicians talk about the need for more homes to tackle the housing crisis (as many as 300,000 new homes a year, one report suggests) they're talking about lengthy disruption, huge investment, and possible rows with local residents and planning committees.

But there is a quicker way: London-based Pocket, a pioneer of so-called modular homes, builds one-bed flats in 30 days, drives them to their destination on the back of a truck and lifts them into place by crane.
The London-based company is currently finishing off its 16th development, a block of 76 flats in the capital's Lambeth borough. The whole development, including its foundations and the outside brickwork, will take a year to finish and be ready by January 2017.
The flats are small at just 38 square metres, but liveable for single professional or a couple who aren't too demanding when it comes to personal space. They're described as "starter homes for city makers".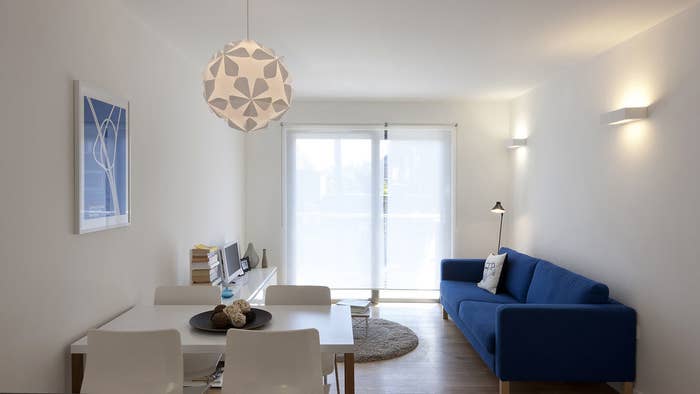 The Pocket homes are also 100% affordable housing. The Lambeth flats go on sale – strictly to people living or working in the area earning less than £40,000 a year, or £90,000 as a couple – with prices starting at £267,000, at least a 20% discount on the local average.

And Pocket has pledged its flats will be available at a price discount in perpetuity, meaning that when someone wants to sell, they have to find a buyer who also meets that strict affordability criteria.
Pocket's CEO, Mark Vlessing, tells BuzzFeed News: "I think the politicians need to recognise that between social housing on the one hand and the open market on the other, there is a very broad range of need. We call it intermediate because it sits between those goals.
"I think civil society should always make sure that it has a serious quantum of social housing but we do need to move the debate on and start talking about intermediate housing. For some people that's going to be discounted rent, for some it will be shared ownership, for some it will be discounted to the market in perpetuity, which is what Pocket does."
The company plans to build another 200 flats in 2017.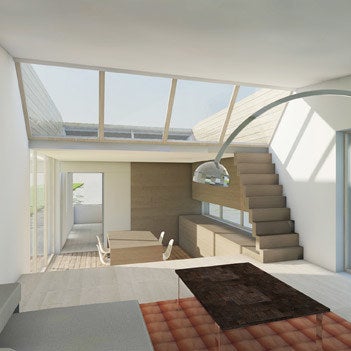 If you live in a city with very little space to build, why not put homes on water instead?
Mark Junak, the founder of Floating Homes Ltd, worked with Baca Architects to come up with the Chichester model (above) which can be bought for as little as £150,000 for a two-bed home (they're VAT-free). The first prototype was completed a few weeks ago.
Also built in a factory, these homes are transported by road and lowered into marinas, rivers, and lakes. The team behind the project have said it could deliver 7,500 affordable homes, which could be placed on London's 50 miles of rivers and canals.
"It's going to take some time but the reaction of people [to the prototype] is incredible," says Junak. "People say they haven't seen anything like it. The canals are full of old houseboats that have been around for years, but this is entirely different – the ceilings are 3 metres high.
"If we had the places to put them we could sell a couple of dozen tomorrow – it's all about getting the people who own the waterways and the docks to agree to this, a new way of doing things. We are getting there."

Whether floating homes are houses or boats is a grey area, however, and that will need clarifying by local planning committees. Also, while transporting the homes via road is doable, it's not easy and far more of a challenge than in the Netherlands where 95% of floating homes are delivered by waterway.
3. Building homes on top of public buildings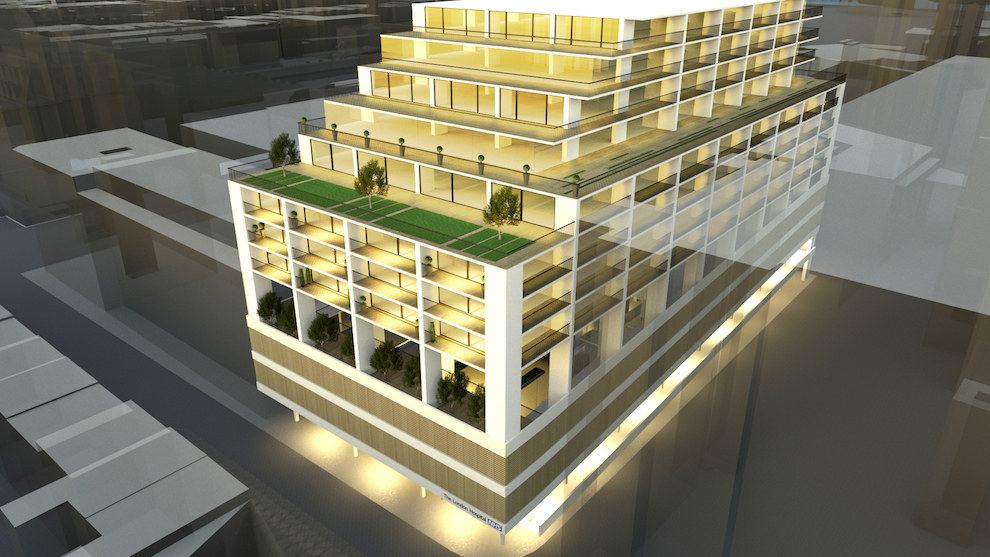 The debate surrounding the housing crisis tends to focus on how to free up public and private land for new buildings. But what if developers could build on existing land and improve buildings we already have?
That's the plan from professional services firm WSP-Parsons Brinckerhoff, which has calculated that building on top of hospitals, schools, police stations, and libraries could create 630,000 extra homes in London alone.
WSP also suggests in some cases building new public structures with homes built in. And the advantage to communities is not just new homes but improved public buildings.
WSP undertook research with University College London that found that in the London borough of Lambeth, the 2014 housing deficit of 1,470 homes could be eradicated by 2021 by adding six storeys to the borough's police station and colleges.
And if 12 storeys were added, that would mean an extra 4,150 homes – half the borough's 2021 housing target.
WSP director Bill Price, who came up with the idea, says: "We're frequently involved in rebuilding facilities that are dysfunctional and past their sell-by date… There are many, many buildings that administer public need that are tired, inefficient, and poorly planned. I thought this was a public-private partnership to improve the provision of housing while keeping the social amenity of sites.
"I had a feeling that with hospitals and school buildings and stuff like that, there's increasingly less money around to refresh those facilities and I don't want to get old myself and find myself in a Portakabin; I'd like to go in a new building. I'd like my children to go to a new, sustainable school."
Price points to various examples of the idea being put into practice, including schemes in London's King's Cross and Clapham, where homes have been built over a library, and in Cambridge, where homes have been added on top of a fire station.
4. Low-cost modular homes to rent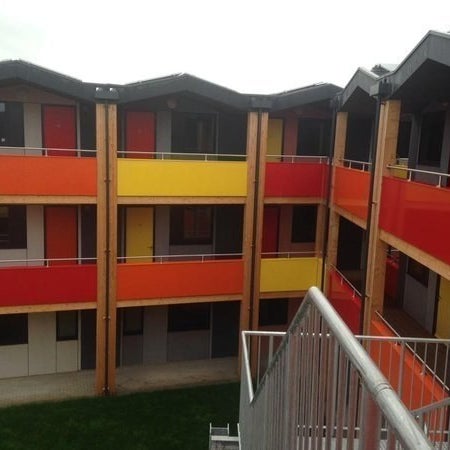 The national housing shortage is driven not just by a lack of homes to buy, but by a lack of affordable homes to rent too. Especially in big cities, people are priced out of the rental market altogether.
The southwest London branch of the YMCA came up with Y:Cube, a form of factory-built modular housing reserved specifically for young single people who are struggling to find somewhere to rent and may have been made homeless.
Rental prices are capped at 65% of the local market rate and the YMCA administers a £3.5 million Greater London Authority grant that hands people a £10,000 grant towards their rent.
Simon Tanner, from the YMCA, says: "The genesis of Y:Cube was we had people in the [local YMCA] hostel who didn't need to be there any more and needed to move on, but there wasn't anywhere affordable and of good enough quality for them to move into.
"We've used it as a place for people to move on into, but [other housing providers] might want to use the cube to put homeless people straight into it, or for other vulnerable people like those with learning disabilities.

"We're not in the market of providing to private landlords to charge huge rents. The challenge is there's just insufficient capacity and if we can provide some, that's going to help."
Y:Cube first launched with 36 one-bed apartments in Wimbledon, and there are now three sites and several more planned in the year ahead.
5. Rental properties subsidised by big employers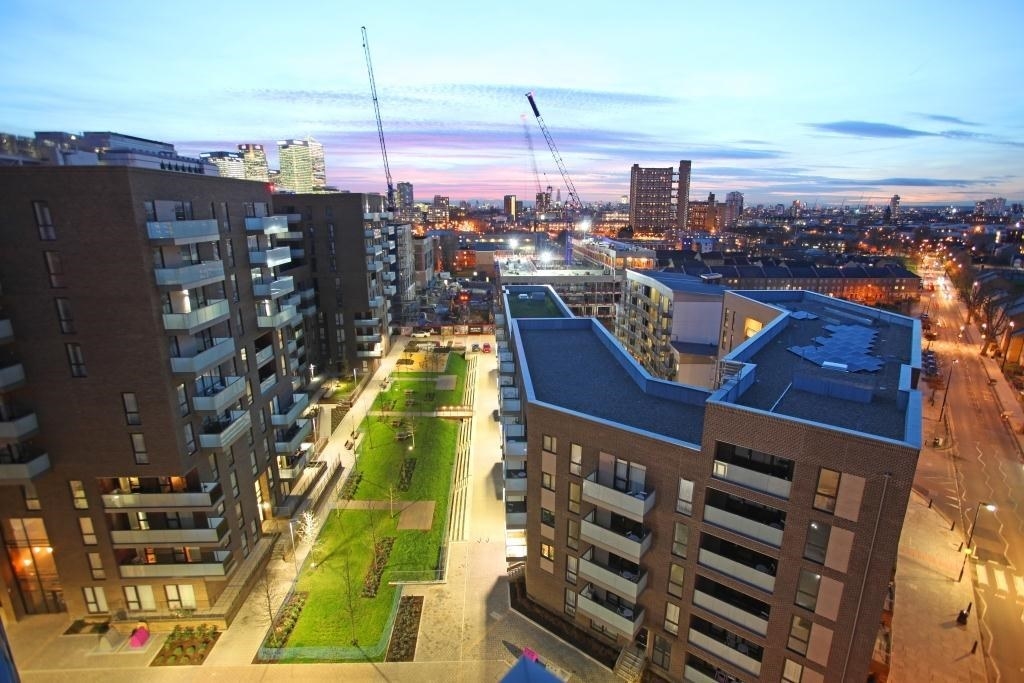 The cost of living in the UK's cities is getting so bad, large employers are seriously wondering where their staff – especially graduates – are going to live.
Professional services giant Deloitte says the solution is working with housing providers to secure low-cost places to rent. For a major employer of both university graduates and apprentices straight out of school, this is not a trivial issue.
Last year, 85 graduates and apprentices lived at the East Village development in Stratford, east London (formerly the Olympic athletes' village) on a subsidised basis. Deloitte expects about 100 to take up rooms this year at the East Village and the East India Dock development, run by Be:Here, a developer specialising in city centre apartments.
The company is actively looking at other rental schemes it could work with and it would consider cooperating with developers to help get a project off the ground, by guaranteeing a certain number of subsidised tenants.
"There is plenty of student accommodation in London but it's not available to apprentices. For that you have to be in full-time education – so our apprentices don't qualify and to my mind that's just wrong," says James Ferguson, a partner at Deloitte.
"We call them Bright Starts, but they're really apprentices who join us at 18 having not gone to university, who are training directly for a professional qualification. The challenge is for them that they generally have to live at home because the cost of living in London is prohibitive.
"Social mobility is really important; we need to find the brightest people and not just the people who can afford to live in London because their parents live nearby. I can see not just us but major employers across London making a commitment to a property in that way."
6. Sharing a home with an older person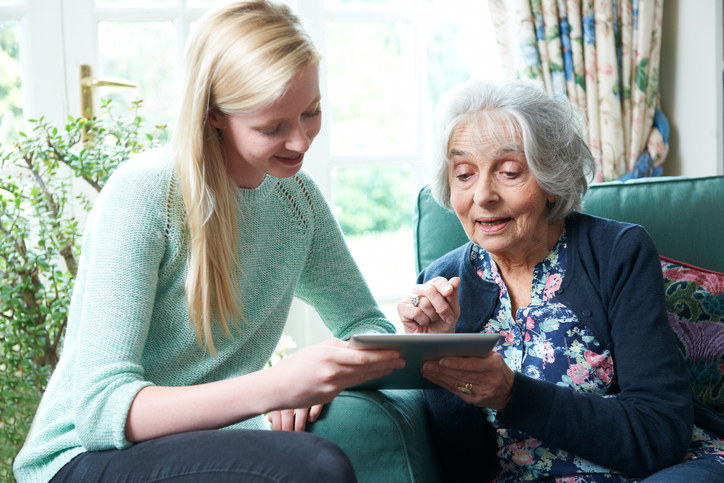 When buying is an impossible dream and house-sharing in the private rented sector too expensive, there is yet another way: living with someone who has space to spare.
Home-sharing is growing in popularity as a way for young people to find somewhere to live, often on a short-term basis, and for vulnerable people or those with limited movement to get some day-to-day help.
Room for Tea arranges home-shares of up to six months for interns and students in London. Some hosts need help and some don't – the difference is reflected in the rent, which can go up to £500 a month. The 72 hosts currently signed up to the scheme vary in age and background.
The company's founder, Milena Bottero, 27, says: "There's a real shortage of short-term housing in London. It's easier to find something for 12 months.
"Room for Tea was set up specifically for interns but now we also get people on apprenticeships and some students. But primarily it's for people who've left university and are in work experience.
"It's really difficult to find quality, affordable accommodation in London that's not too pricey. We were looking for something that's an alternative to flat-shares, which can be unaffordable if you're doing an internship."

Alex Fox, CEO of Shared Lives Plus, the network for home-sharing in the UK, says: "There are already around 20 schemes and a reported 200 home-share matches across the UK, with the number increasing on a month by month basis.
"We know that access to affordable housing is an increasing challenge for young people across the UK, and also that more older people are looking for companionship and support. A good home-share match is therefore a win-win for all involved."