How was your commute today? Bit of traffic? Spare a thought for these Chinese motorists stuck in 50 lanes of traffic.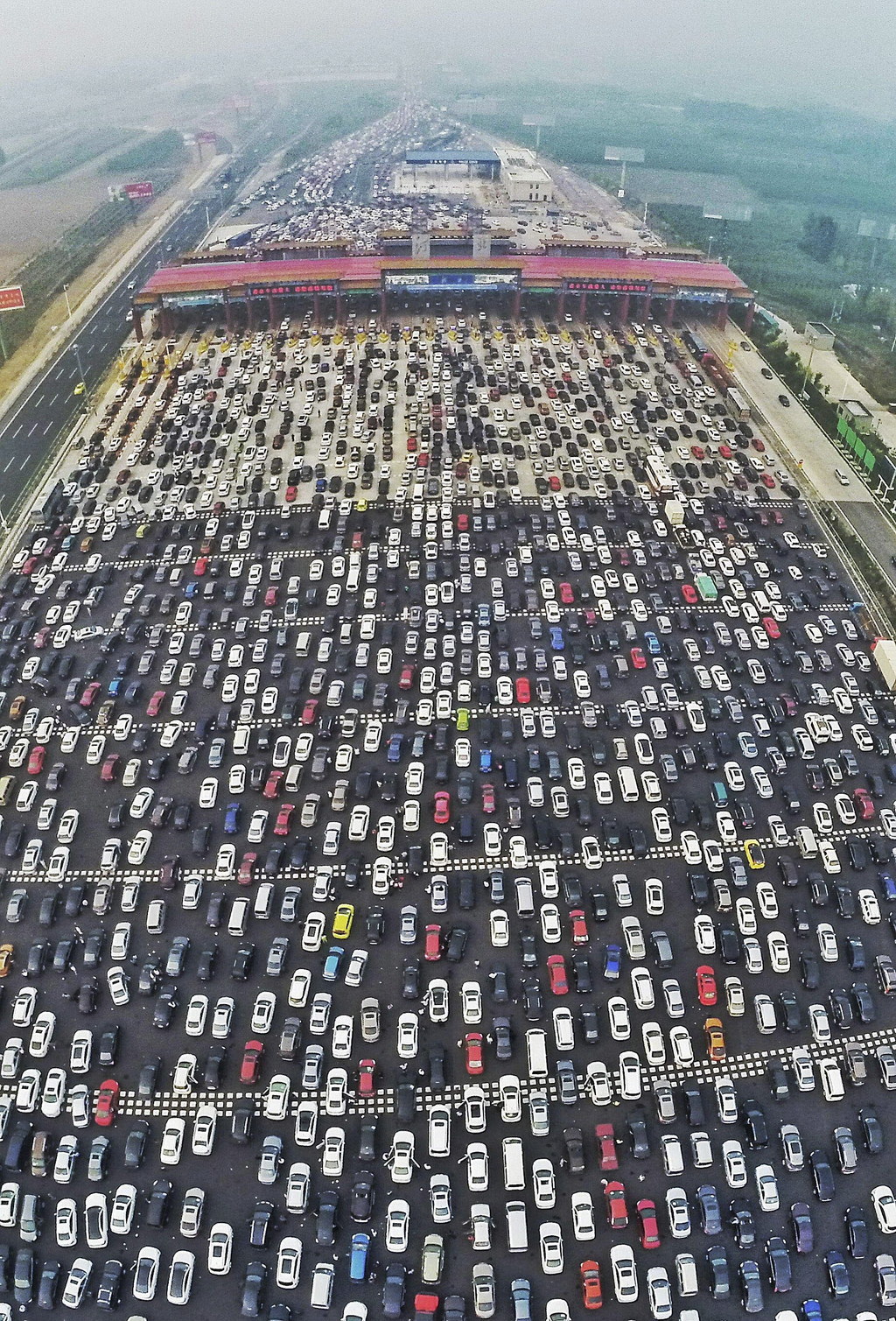 The cars were gridlocked on Tuesday on the Beijing–Hong Kong–Macau Expressway, near the border with Hong Kong, following the end of a week-long national holiday.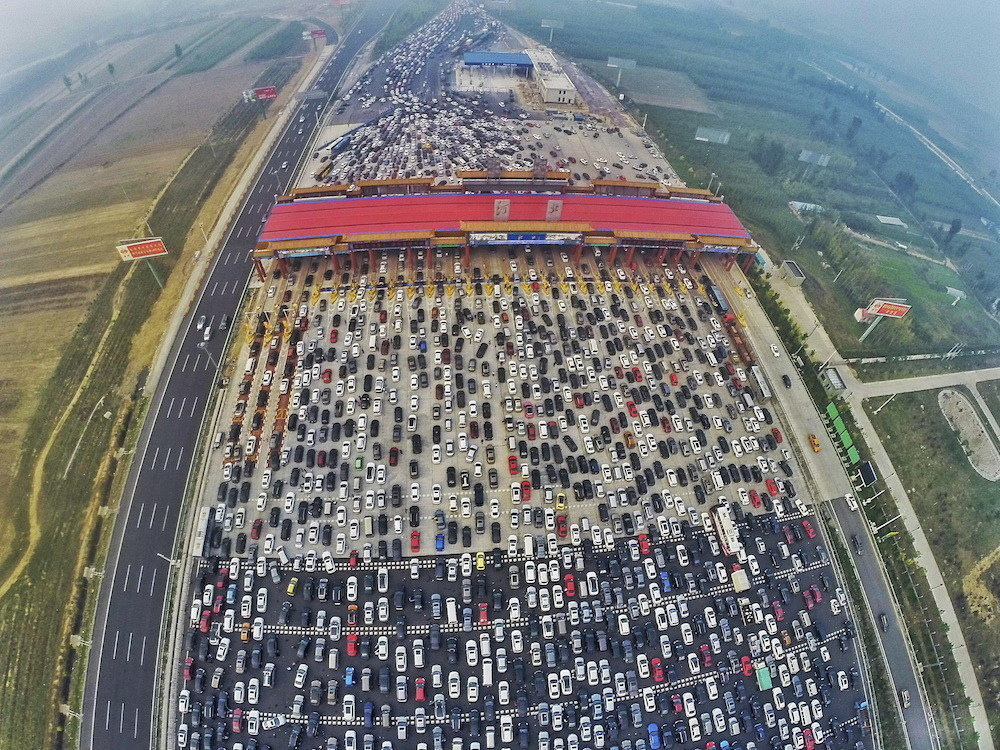 The tailback, captured here by drone photography, was reportedly the result of a bottleneck caused by a new checkpoint.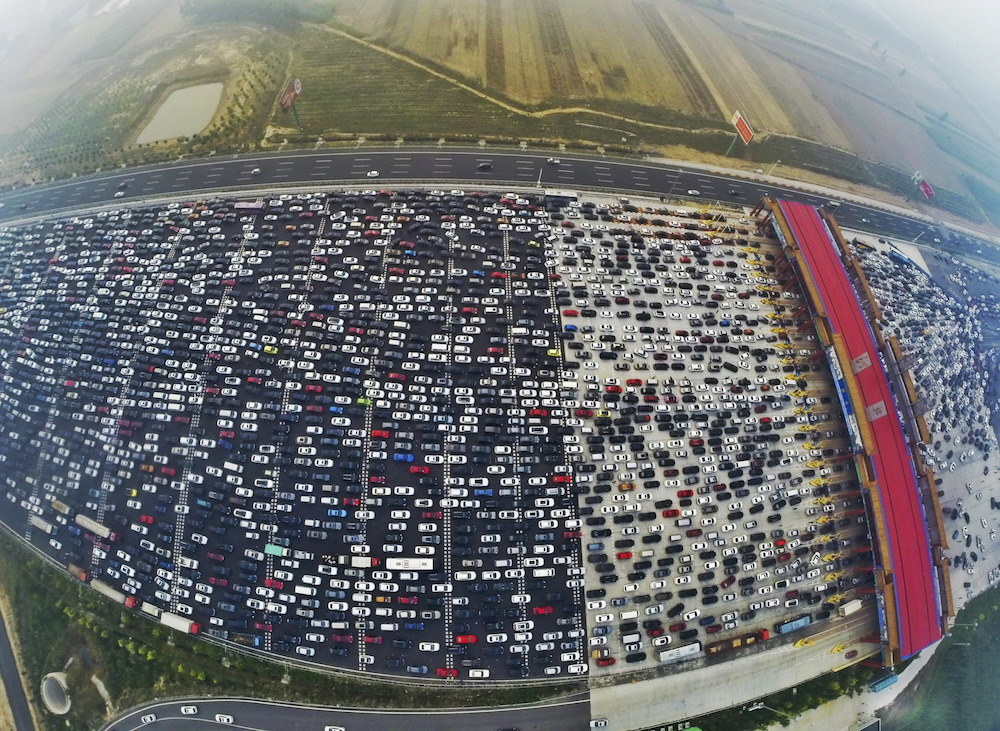 Millions of Chinese tourists travelled to scenic destinations during the "Golden Week" celebrations – and then travelled home again, causing all the traffic.
And that's only mild by Chinese traffic jam standards.
A tailback on the 110 Expressway between Beijing and Inner Mongolia in 2010 lasted 12 days and stretched 60 miles.
Some motorists were stranded for five days and 400 police officers were brought in to keep tempers in check.