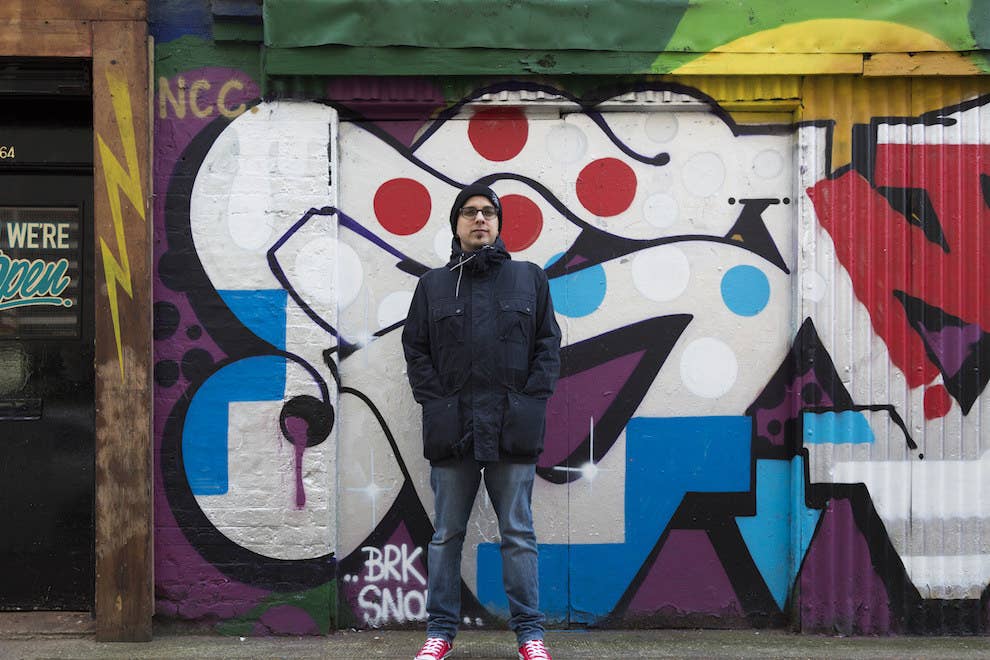 You might think the last thing you'd need when your brother's just been killed in the worst terrorist atrocity in 12 years is to get involved in a national debate on extremism, free speech, and the nature of online discourse.
But that's what's happened to Dan Hett.
Hett, 32, was devastated when he learned that his brother Martyn, 29, was killed in a suicide bombing after the Ariana Grande show at Manchester Arena on 22 May. In total 22 people died and more than 100 were injured in the attack, from an improvised homemade bomb contained in a rucksack.
Hett and his brother "couldn't have been more different", he says now, but they were both used to the spotlight in different ways. Dan, a BAFTA-winning digital artist and games developer, had had his work appear in the press, while Martyn, a PR executive and blogger, had a following on social media for his (very funny) brand of humour, and was known as a superfan of Coronation Street and Mariah Carey. Their relationship often played out online as a sibling rivalry between two witty combatants.
The spirit of this relationship carried over into how Hett honoured his brother after he died. Like when he commented on how much Martyn would be enjoying the attention.
And when Mariah Carey posted a picture of Martyn following the bombing, Hett reposted it, adding that he was "at first dubious about Martyn's recent social media move, but it worked".
A column by Marina Hyde – enthusiastically retweeted by Hett – praised his humane, funny, and honest reaction to the tragedy through social media, contrasting his approach to that of Katie Hopkins, the reality TV contestant turned anti-immigration controversialist, who called for a "final solution" in response to the Manchester bomb.

But just a week after the bomb, before his brother's funeral had even taken place, Dan found himself involved in a very different sort of online discourse. Instead of retreating into private grief, he chose to step into the debates about the attack that caused Martyn's death.

"Obviously, losing my brother has been a difficult thing," Hett says, sheltering in an east London café on a cold November afternoon. "But also in terms of this kind of activity, my trajectory has been completely altered – I had no idea I would be standing on stages and writing talks or that I would ever have a hand in the extremism debate."

Hett had always been politically minded, he says, but only in an "abstract" way. But when commentators used the Manchester bomb to link extremism and the immigration debate, he couldn't keep quiet.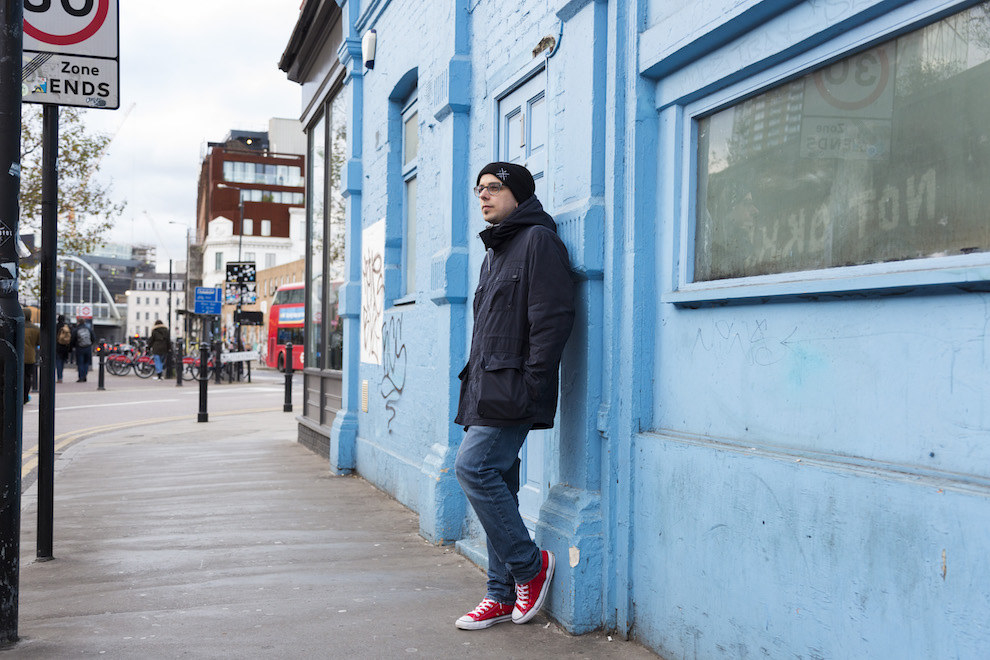 "One of the big narrative threads that came out of this immediately," Hett says, "was people saying, 'If we had tighter immigration controls then this wouldn't have happened.'"
He felt a personal stake in the discussion because his mother is a Turkish immigrant. "That triggered my thought process to say that my mum emigrated into this country, she now lectures, she's a British citizen – she's done far more than most of these idiots."
Hett doesn't refer to Salman Abedi, the bomber, by name and can't remember what country his family emigrated from (Libya). But nevertheless the similarities between them are striking: They were both immigrants born and raised in Manchester, and at one point Abedi went to Parrs Wood High School, just a few miles from where the Hetts grew up. Some of Hett's friends even knew people Abedi was friends with.
"The parallels between me and the attacker were so close – he's from one country and my mum's from Turkey, there are plenty of troublemakers in Turkey, so why him and not me?" Hett says. "Should I not be in this country?

"We are fully contributing members of society, we've worked hard, we're playing the game. This idea that you can just shut the borders and close yourself off to the 99.99% of people who aren't going to become terrorists..."
So, in the wake of the bombing, he spoke to the media, telling the Guardian: "As a young half-Turkish Mancunian, I'm not worlds away from this guy [Abedi]," and saying that those who sought to link terrorism to immigration – such as the US president – were wrong.
"I went on record really, really early, it was before the funeral even," he says now. "It was instinctive, it felt like the right thing to do. I had reservations even then about putting myself into a situation where I would be, not vulnerable, but open to criticism from all quarters."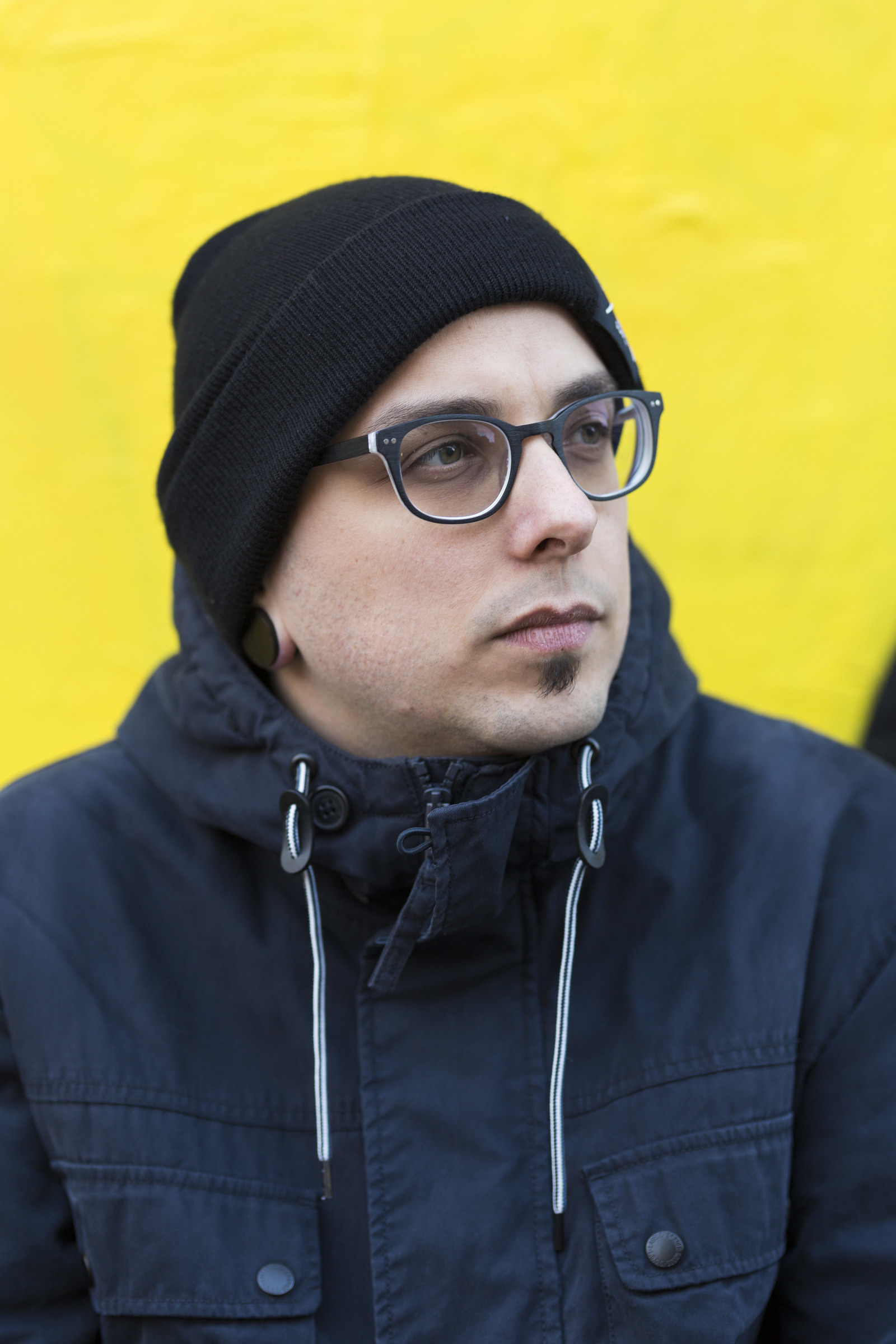 Almost immediately after the Guardian article was published, the abuse began. Enraged self-described patriots rained abuse down on him in the form of tweets, text messages, and emails via his website's contact form, criticising him for saying immigrants and Muslims should not be blamed.

On 28 May one tweeter, @Arnie30uk (who has since deleted that account) said to him: "Islam killed your brother...i bet hes up there proud of you...sort your life out!... Well he dont care about his brother hes sticking up for the religion that killed his brother...dummy."
Other abuse was, he tweeted, so brutal he couldn't post it. He has received abusive phone calls and has had to take breaks from social media.
"Overall the feedback has been great, but it's that vocal minority of people who are extraordinarily aggressive," Hett says. "My phone number is definitely out and about and has been passed around, which is frustrating.

"I have a contact form on my website, which I need for work, and I have people contacting me through that every day."
Working in digital programming, he sometimes has to build programmes that filter out swearwords, but he says that wouldn't work for the abuse he gets, "because you can be breathtakingly offensive without actually using bad words. You can express a lot of meaning that's vile."
Nevertheless, he kept on sharing his views, along with jokes and mentions of his brother.
Perhaps unexpectedly, it was a tweet about Katie Hopkins that led to him becoming a fully fledged campaigner.
In September, Hopkins announced she planned to go on a speaking tour of schools. Some schools reportedly declined the offer. "Quite recently she [Hopkins] started this idea of a school tour to speak to kids about 'the truth', press impartiality, and all the other stuff she'd not qualified to talk about," Hett says. "That felt really weird. I've got teenage sisters, I've got two sons, and I kept thinking, Would I want them to be exposed to that kind of opinion and speech? And my answer was either 'not at all', or 'yes' with measured counterpoint.
"I had counterprotested with Unite Against Fascism a couple of days before because I didn't feel that Tommy Robinson should be launching his book in Manchester, because he only chosen it because of the attack. I stood that night and spoke down the microphone while being verbally screamed at by his supporters."

Hett then casually tweeted saying that he would step in to give schools an alternative talk based on his experience of extremism. He went to bed and thought nothing of it.

But when he woke up the tweet had thousands of likes and retweets, and 86 schools got in touch in response to his offer. So Hett starts his own schools tour next year. He's already done two talks at schools in his native Stockport, which he says went down well.
In the talks, he wants to pose a question about Hopkins and those who share her views: "Is this what free speech means, or has it transgressed into hate speech? The underpinning of the whole thing was, 'I'm not giving you any of my opinions or my politics, I'm just telling you what happened to me.'"

He's also preparing to speak at the TEDx Manchester event on 11 February next year. His message: We can't fight terrorism through intolerance and closing borders.
Hett's willingness to engage with the public and media so soon after the loss of Martyn is also remarkable given the press intrusion he experienced just hours after the bomb. A newspaper reporter pushed a note under the door at around 11am. It said: "To the family of Martyn Hett, I am very sorry to bother you today but…"
Hett hadn't seen or heard from his brother since he updated his social media channels during the gig. The reporter was responding to early reports he was unaccounted for. No one knew at that point if he was dead. Hett, sleep-deprived and anxious, snapped on Twitter.
"That was probably the most offensive thing I've ever said on Twitter and it just went everywhere," he says now, six months on. "I discussed it a lot with a lot of journalists and I actually have a surprisingly balanced view. I understand this is of interest, it is new, and it has to be told.

"It was more the methodology. The card through the letterbox was quite frustrating – this was, like, within hours of being told that he was missing. We had no idea what was happening and that was very, very intrusive.
"It was polite, but you've written it down and shoved it under my door when I'm waiting for any knock or ring. I don't if any knock is going to be the police. Ethically, you have to ask whether reaching out in this way I'm am going to add to the [stressful] experience for this person? If yes, then don't do it."
His Twitter mentions and DMs were flooded with hundreds of interview requests, his phone was beeping with texts, and a few reporters managed to get hold of his mobile number.

"Now it almost seems a bit silly getting so stressed out over it. But at the time, you're dialled up to 11, you've not slept. I had a phone, a laptop, and an iPad and was scrolling through all three, I had the telly on, just in case someone was going to get in touch with some information.
"And you suddenly get a message and it turns out to be a journalist who doesn't immediately introduce themselves as such. Every notification, every beep was, 'Is this hope? No, it's a journalist.'"
A technologist and artist, Hett had had a storied career already before his newfound notoriety. During four years at the BBC in Salford he built the popular CBeebies Storytime app – "I still get parents thanking me for that," he says. He's now part of the Fault Lines talent development and commissioning programme, run by FutureEverything, the organisation behind the Manchester Festival, plus he's regularly booked by commercial clients.

In September he inserted a radio-frequency identification microchip into his hand that stores 880 bytes and can talk to computers.
With this background, he has a unique take on the problems facing social media companies in an age of extreme opinions and short fuses.

"Twitter in particular is very problematic," he says. "They're making baby steps, like unverifying people from far-right groups and outright banning some of the worst offenders.
"But I'm absolutely convinced that you can do a lot more to isolate accounts. So you could say 'This account has done nothing but promote hate speech, let's kill it.'
"And the problem's not a technical one: Platforms like Twitter are monetised around people being engaged, whether that's for the wrong reasons or not. It's a very cynical way of looking at it, but ultimately someone like Katie Hopkins and Tommy Robinson are generating tons of money, tons of ad clicks."
Today, the online abuse he gets continues relentlessly.

But he refuses to make changes to his behaviour, or hide away. "I haven't changed my phone number and I haven't changed my contact form, because I need it – my existence is continued. I think if I suddenly changed my number and changed my business cards, it would be like, 'Why should I inconvenience myself?'"

He has enough self-control, however, not to feed the trolls. He says he has never replied to any of them.
"Never. That's something that I've always believed long before this all happened – 140 characters is a terrible format to speak to anyone any way at length.
"The schools talking thing, one of the core points to that is that if you're going to talk about this stuff you need to talk to the right people. And talking to students and young people who haven't made their mind up about these things is valuable.
"Speaking to someone with a union jack as his picture and is called, like, St George666 and he's firing racist abuse at you, there's no conversation we can have as people.
"We as normal people can't fix that [violent] extremism – that attack is going to happen, the police are going to fix it if possible but they're not going to catch everyone. I as a person can't do a lot about that.
"But I as a person can absolutely educate my children how to look out for extremist viewpoints in the media – I can educate students on how to recognise hate speech and make these decisions for themselves."
What does Hett think his brother would have made of his foray into counterextremism politics?

"He'd be laughing because I got verified on Twitter because of him," he says. "I hope he'd be proud of it. One of his defining traits was he did what he thought was right. And though we couldn't have been more different, in in terms of personality and everything else, we're very similar in that he was very steadfast and would do something if he thought it was the right thing to do."
"While I'm quite worried about trolling and everything else, I'm doing it because I can feel it's the right thing.
"He'd be impressed with that, I hope. He'd also be annoyed that I've been in the media so much, because he was itching to be famous. And now he is, for want of a better phrase.
"He'd probably think I look stupid in the photographs. But conceptually, he would have been impressed."