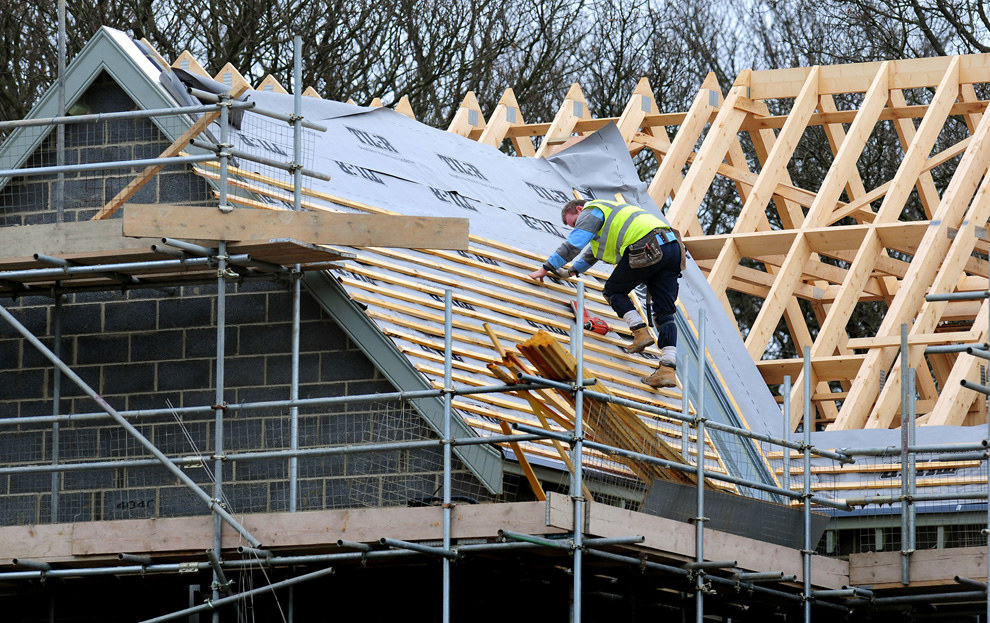 Homeowners could be given cash handouts by the government for the inconvenience of new housing developments being built nearby, in a move that housing experts and affordability campaigners have warned would be ineffective and misguided.
The Department of Communities and Local Government (DCLG) is reportedly considering paying households in towns and villages where there are large-scale residential projects.
An unnamed government source told the Daily Telegraph on Monday: "Let's say you're a village and you accept a significant housing development on the edge of the village, at the moment you might not see very much of the money that comes in from that development at all. It might be sent elsewhere in the district."
The plan mirrors another proposal launched at the weekend by prime minister Theresa May to compensate people living in areas affected by fracking, the extraction of shale gas from the ground.
Most charities and campaigners agree that England needs at least 250,000 new homes to be built each year to alleviate a chronic shortage, particularly in London and the South East. A House of Lords inquiry recently recommended a target of 300,000.
However, some analysts have suggested that the offer of cash incentives would actually have a negative effect on support for new homes being built.
Others questioned whether the payments would only go to wealthy homeowners.
Toby Lloyd, head of policy at the housing charity Shelter, told BuzzFeed News: "In the 2010 election as an issue it [housing] was nowhere, but by the 2015 election it was a top-four issue. Part of that is a result of people like us campaigning but also because there's been a real shift in public attitudes. The nimbyism has plummeted."

Lloyd pointed to the British Attitudes Survey, which has shown that a steadily growing number of people are in favour of housebuilding programmes. While 28% of the public supported new homes being built in their area in 2010, the figure rose to 47% by 2013.
"That massive turnaround in public attitudes has nothing to do with bribes being offered," he said.
"But then some people really do strenuously oppose housebuilding and are very unhappy about it – and some of those reasons are understandable. If you really like the view and someone builds an estate in the middle of it, you're going to be annoyed by that.
"The question is whether the system gives sufficient weight, or too much, to those views. You could argue the planning system gives too much weight to the opinions of local people.
"But we don't see it like that. Our research found that the public are much more likely to support a development based on the quality and affordability of the homes proposed."
Dan Wilson Craw, policy manager of Generation Rent, said: "To build the homes we need, the government has to consider all options, including incentives for local people affected by developments.
"This can't just be a giveaway to homeowners who are already doing pretty well from the housing shortage.
"Builders could pay for a council tax rebate for all locals (including renters) - this might not appease the nimbys but it would get more neutral locals supporting new homes."

The DCLG wouldn't confirm or deny the existence of the plan to introduce cash payment incentives, but in a statement a spokesperson said: "The Community Infrastructure Levy (CIL) is currently being reviewed by an independent panel, and their recommendations will be carefully considered before we make any decisions.
"This is about an approach to policymaking which puts people first. We will approach the review of CIL in the same way as we have the Sovereign Wealth Fund – looking to create an economy that works for all."