Here's What You Need To Know About The New Revenge Porn Law
If you share private sexual pictures or videos of someone without their consent in England and Wales you could go to jail for two years or get a hefty fine.
If the thought ever crosses your mind to post an intimate picture of your ex online, think again: You could go to jail for two years.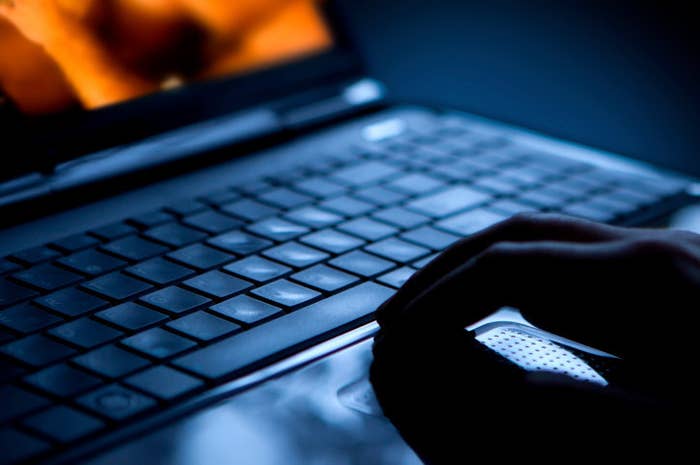 A new law came into effect in England and Wales on Thursday that makes it illegal to "disclose private sexual images without consent and with intent to cause distress".
Here are our answers to some questions you may be asking:
1.
Why is this such a big deal? Surely you just shouldn't let anyone take a picture of while you're naked.
This is a huge deal for the victims of revenge porn. There were 149 allegations of revenge-porn-related crimes in England and Wales between 1 January 2012 and 1 July 2014, but only six of them led to any charges or police cautions.
And of the 43 police forces asked for their data on this, the Press Association reported, none provided any.
Conservative MP and former culture secretary Maria Miller told the BBC's Today programme this morning:
By putting this in place the government has given young women the opportunity to protect themselves from their lives being blighted. When you speak to the victims of these crimes, many say that it feels as if you've been virtually raped.

You can't underestimate the impact of having an image distributed to many people around the world.
2.
Hang on, wasn't this already illegal?
Not quite.
Uploading pictures of someone was already illegal in certain cases – there are laws against malicious communication and harrassment, for example, and there are very strong penalties for uploading any images of children.
People have been jailed in the UK for revenge porn on harassment charges.
But a conviction for harassment has to be related to more than one incident, and campaigners have been pushing the government to revenge porn a specific offence, which it now is.
And the new law doesn't apply in Northern Ireland and Scotland, where similar laws are being considered.
She said that while the police took her complaint seriously, there was nothing they could do:
I was getting all these friend requests from strange men on Facebook, there were literally loads and loads. And my friend said to me there's this "others" inbox and I'd never heard of that.

I had a look and there were all these men who'd sent me friend requests and messaged me, and there was loads of messages about this video that they'd found, some of them saying crude, horrid stuff.

We saw pages and pages and pages on Google of my name in capital letters on all these porn sites. I couldn't watch it, I watched about five seconds of the video – I knew what it was, obviously, but I just couldn't look at it, it was horrendous for me.

I kept thinking, "What if that person's seen it?" ... but I put it in the back of my mind and thought "No, I'm not going to let this bother me, I didn't do something wrong, it's him that's done something wrong."
Higgleton's friend called the police on her behalf. They came to see her and took a statement, but later said there was nothing they could do.
In her words: "They said they only way they could do something is if he harasses me, and by harassing me he'd have to message or contact me."
The police then suggested she "email Google or Bing" to get her removed from search results, but she got no response.
3.
What about an innocent picture of someone on Facebook, like a friend wearing a bikini – is that going to get someone arrested?
It shouldn't, no. The law says it's designed only to:
...criminalise the disclosure of photographs or films which show people engaged in sexual activity or depicted in a sexual way (including where their genitals are exposed), where what is shown would not usually be seen in public.
An offence can only take place if an image is published without someone's consent, with an aim of causing them distress.
4.
What if someone doesn't post something online but just shows it to a friend?
That's still illegal: The law is clear on this and says "disclosure" is defined as "showing" an image or "making available" to someone by any means.
And it's not just the original sharer who's at risk of arrest: Anyone who subsequently shares the image could be breaking the law too.
5.
What if I'm a journalist and I want to uncover someone committing an act of revenge porn?
There is in fact a line in the new bill on this: It's a defence to say you're a journalist and the publishing of the material was in the public interest.
It's also a defence if you "reasonably believed that the disclosure was necessary for the purposes of preventing, detecting or investigating crime".