Under the assumed name of Michael Green, Conservative Party co-chairman Grant Shapps claimed that one of his internet marketing tools could make customers $20,000 in 20 days.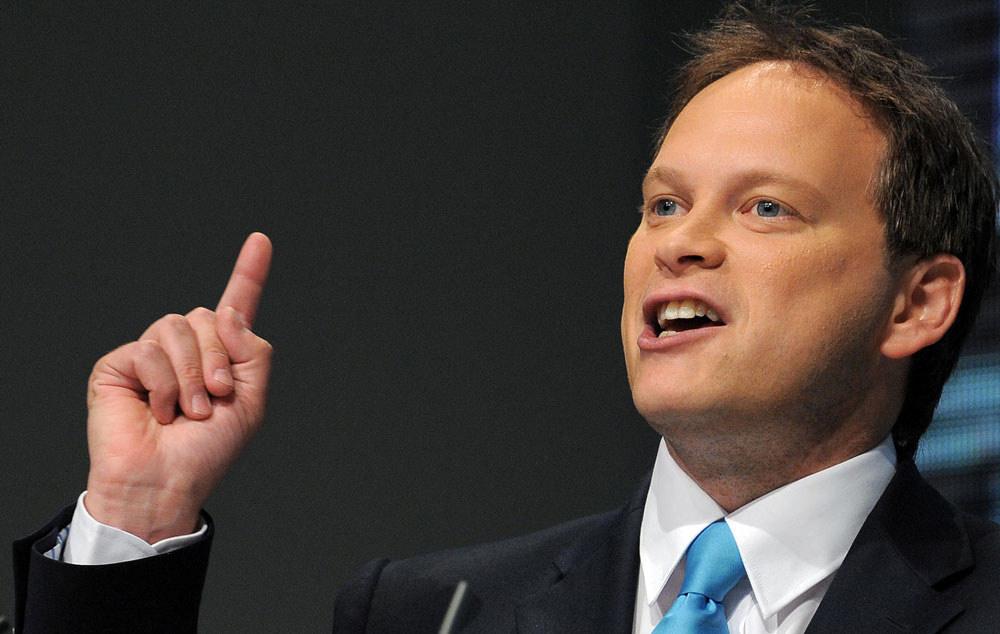 Before becoming a frontline Tory politician, Shapps (as Green) ran a business called HowToCorp, selling an array of internet marketing products.
Shapps has defended his use of a pseudonym and his business practices, and his party has said he was doing nothing wrong, despite his admission this week that he "screwed up" by saying he'd stopped using the Michael Green name by the time he was elected in 2005. It came after The Guardian revealed that he was recorded using the persona in 2006.
These days, all links to HowToCorp's website and all the sites for its many related products have been taken offline. Yet back in 2012, blogger and prospective independent candidate for Parliament Tim Ireland found the front page for a product called TrafficPaymaster, which claimed to be able to make its users $20,000 in 20 days through a scheme called 20/20.
The blurb, written by "Michael Green" and now taken offline, said:
What would you do with $20,000 in your bank account in just 20 Days time?
Obviously it's entirely up to you, but I've been surfing the net and here are a few ideas…
You could buy this brand new fuel efficient, environment friendly hybrid Toyota Prius for just $20,419 [okay, you'll have to find the extra $419 — hint: run this program I'm about to tell you about for an extra day or two].
The blurb then went on to list all the things that one might do with $20,000, including going on a luxury cruise. Or...
$20,000 can buy you a pre-owned Cessna 150 aircraft.
$20,000 can buy a sports boat to enjoy life.
$20,000 could help you own and keep a horse.
$20,000 could pay for a memorable ski vacation.
$20,000 down payment towards a house or car.
Spend Your $20,000 As You Like
Because The Choice Is Completely Yours…
The blurb made clear that TrafficPaymaster was not like all the other internet marketing products out there:
You see most internet marketing products revolve around some sort of "get-rich-quick" scheme. Often as not, they're based around ill-thought-through concepts which have been stolen from other marketers.
This program is completely different. Introducing The 20/20 Challenge Toolkit:
"This Extraordinary New Toolkit From Michael Green
Will Earn You $20,000
Within The Next 20 Days."
…Or You Can Get Your Money Back!
As was the fashion with online blurbs for marketing products in the 2000s, it waffled on at great length without ever actually saying what the product was or what it did.
At one point, the site said people could earn "two or three times" the advertised $20,000, without pinpointing exactly how. "Green" even boasted that a previous product of his, Traffic Czar, made $30,000 in "pure profit" in 30 days, adding that the 20/20 plan could potentially net users $250,000 a year.
There was at least a glimpse into what Green's customers were supposed to do to get rich: Buy up websites that "bright and intelligent writers and programmers" had launched then forgotten about, then sell them on.
Now since they've lost interest in the project, you have the opportunity to pick up where they left off. By using Private Label Rights (or PLR) resources and combining them with a rebranding approach that I've devised, plus some great marketing that I'll show you, you can take what might otherwise be mistaken as apparently worthless products and turn them into huge money-spinners. And I mean really BIG!
Green's product apparently told people how to market the sites to potential sellers and how to spot sites to buy.
But that isn't all it did. As The Guardian found in 2012, TrafficPaymaster also essentially created web pages by scraping content from other sites, in order to attract traffic and boost its sites' value.
The price for TrafficPaymaster was £497, but it was "on offer" at £247. Viewers of the website were warned to take advantage of this special price "before the traffic light below turns red".
Looks like there are no comments yet.
Be the first to comment!