The gang responsible for pulling off the £14 million Hatton Garden jewel heist, the biggest burglary in English history, have been jailed for a total of 34 years.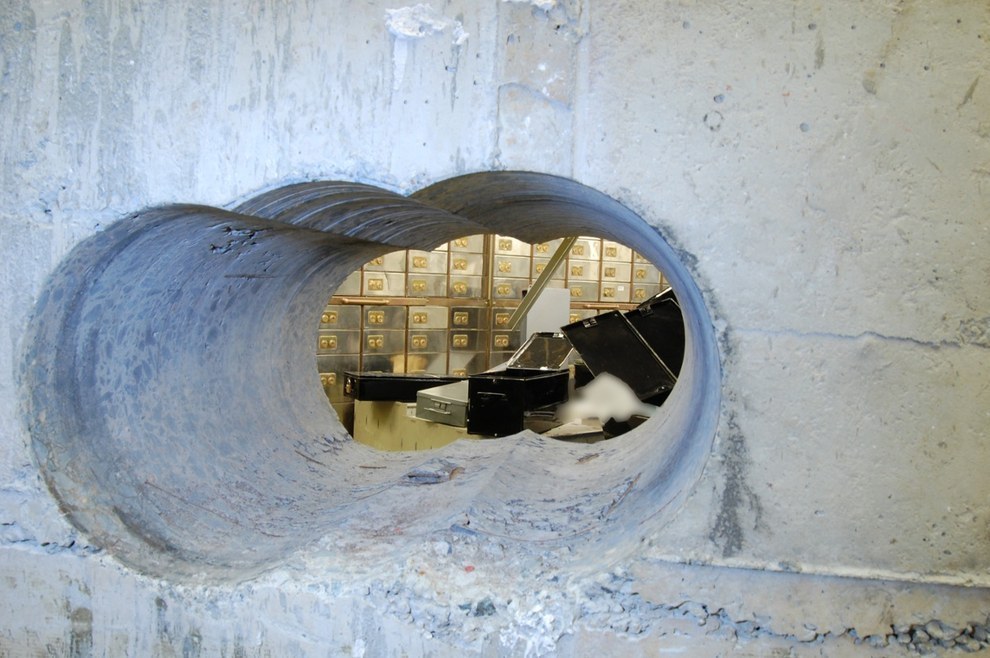 Six men were sentenced on Wednesday at Woolwich crown court for their part in plotting a raid on the Hatton Garden Safety Deposit Box business in April 2015 in which cash, gold, and jewellery were stolen.
Judge Cristopher Kinch said the burglary was "in a class of its own" and that sentencing guidelines did not apply. Prosecutors had previously argued that the 10-year maximum sentence for conspiracy to burgle should be ignored.
The case captured the public's imagination as details emerged of the meticulously planned raid, executed over Easter weekend, in which the gang – who had a combined aged of 442 at the time of the raid – used a diamond-tipped drill to bore through the vault wall so they could prise open 73 deposit boxes.
Only £3.7 million of the stolen goods were recovered – the location of the rest of it is unknown.
Three men who have been described as the raid's ringleaders – and who pleaded guilty to plotting the raid before a criminal trial began in September last year – were each jailed for seven years, of which they will serve half, minus 10 months already spent in prison on remand.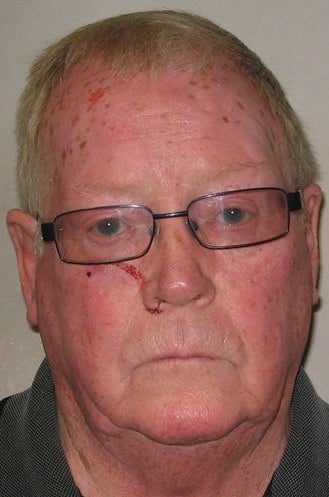 Left to right: John Collins, Daniel Jones, and Terry Perkins.

*John "Kenny" Collins, 75, acted as the gang's driver. His white Mercedes was tracked by police to the scene of the crime, the first step in identifying the gang.
* Daniel Jones, 61, who was described during the trial as "an eccentric Walter Mitty character" with a long criminal record who liked to wear his mother's dressing gown and a fez, had a copy of Forensics for Dummies at his home and later showed police where some of the stolen loot was buried in Edmonton cemetery.
* Terry Perkins, 67, is a well-known career criminal who was jailed for 22 years for taking part in a separate £6 million theft in 1985.
According to reporters in court, both Jones and Perkins thanked the judge after being sentenced.

Brian Reader, 77, who was referred to in court as the "master" of the heist even though he lost heart and didn't enter the vault after the gang encountered difficulties gaining entry, was not in court because he is receiving treatment for prostate cancer in hospital.
Reader was jailed for his part in the theft of gold bullion worth £26 million in 1983 and now is now due to be sentenced separately on 21 March if he's well enough.
James Scobie QC, acting for Reader, told the court on Monday that his client is gravely ill and may only have months to live, having suffered a stroke following two falls while at Belmarsh prison.

Reader's solicitor criticised the Metropolitan police for sending armed officers to stand guard over him as he waited for a scan while on release from Belmarsh prison on Saturday, Sky News reported.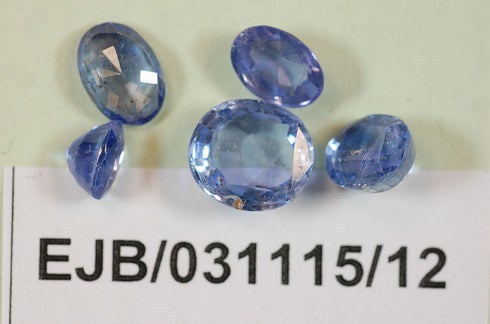 Two men were also sentenced on Wednesday for their part in the raid, having been convicted after pleading not guilty at a long-running trial that ended in January.
They are William Lincoln, 60, aka "Billy the Fish", and Carl Wood, 59, who were convicted of conspiracy to burgle and of conspiracy to conceal, convert or transfer criminal property. Wood was jailed for six years, while Lincoln was sentenced to seven years.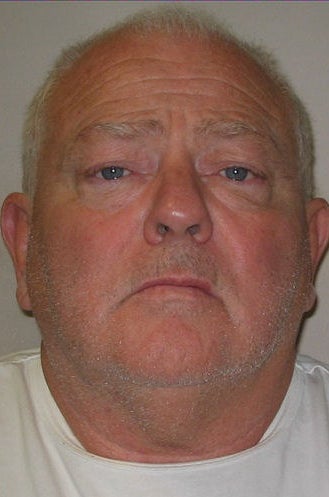 Left to right: William Lincoln, Carl Wood, and Hugh Doyle.

Lastly, Hugh Doyle, 49, who has been out on bail, was found guilty of converting of transferring criminal property and jailed for 21 months, suspended for two years.
Speaking outside court after being handed a suspended sentence, Doyle said he was "relieved that's it nearly all over".
The plumber, a friend of Collins, was the only member of the gang to be bailed. He apologised to victims of the burglary.
"I just want to spend some time with my family and I've got boilers to fit in north London," he told reporters, adding that he had known Collins for "quite a few years" and had been "sucked into" the heist.
Sky News crime correspondent Martin Brunt disclosed that Doyle had offered to fix his boiler during the trial, but it was an offer he was "able to refuse".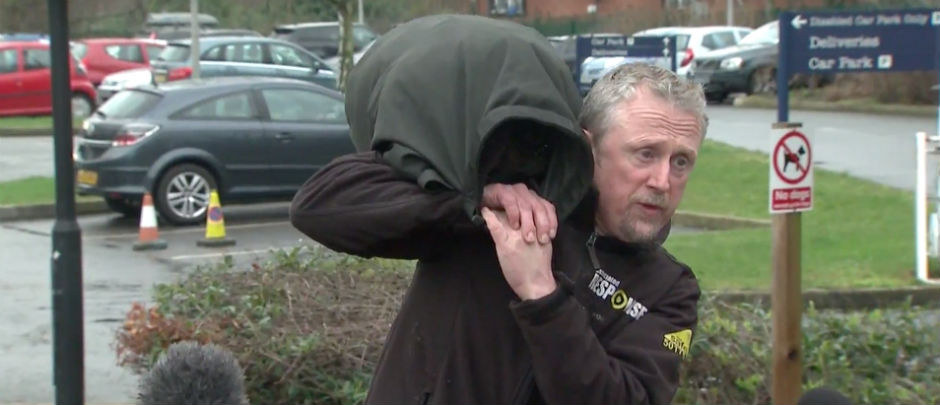 A mysterious thief known only as "Basil" who let the gang into the Hatton Garden building on the night of the raid is still at large. There remains a £20,000 reward for information that leads to his arrest – Met police detectives admitted at a briefing in January that they had no leads.

Philip Evans QC, for the crown, told the sentencing hearing this week: "The identified perpetrators of this conspiracy, although senior in years, brought with them a great deal of experience in planning and executing sophisticated and serious acquisitive crime, to assist them in carrying out this, which had become known as the largest burglary in English legal history."
After the sentencing, the Met released video evidence shown during the trial of officers uncovering stolen jewels stashed under a gravestone at Edmonton cemetery.
buzzfeed-video1.s3.amazonaws.com
In October last year, Daniel Jones led detectives to the cemetery and showed them some of his share of the loot. Jones had written a letter to Sky News crime correspondent Martin Brunt from prison complaining that Scotland Yard had ignored his offer to show it the spot where jewels, gold, and gemstones were hidden.
"I want to do the right thing and give it back," he wrote.

However, he failed to tell the police about the rest of the stolen goods, which were hidden in the same cemetery, in two bags stashed under a memorial stone for a family member.
Detective Superintendent Craig Turner, the head of the Met's Flying Squad, described the heist as an "audacious burglary in the heart of London's diamond district".
"The individuals responsible clearly thought they had got away with it," he said. "But thanks to meticulous and dogged detective work, they hadn't."