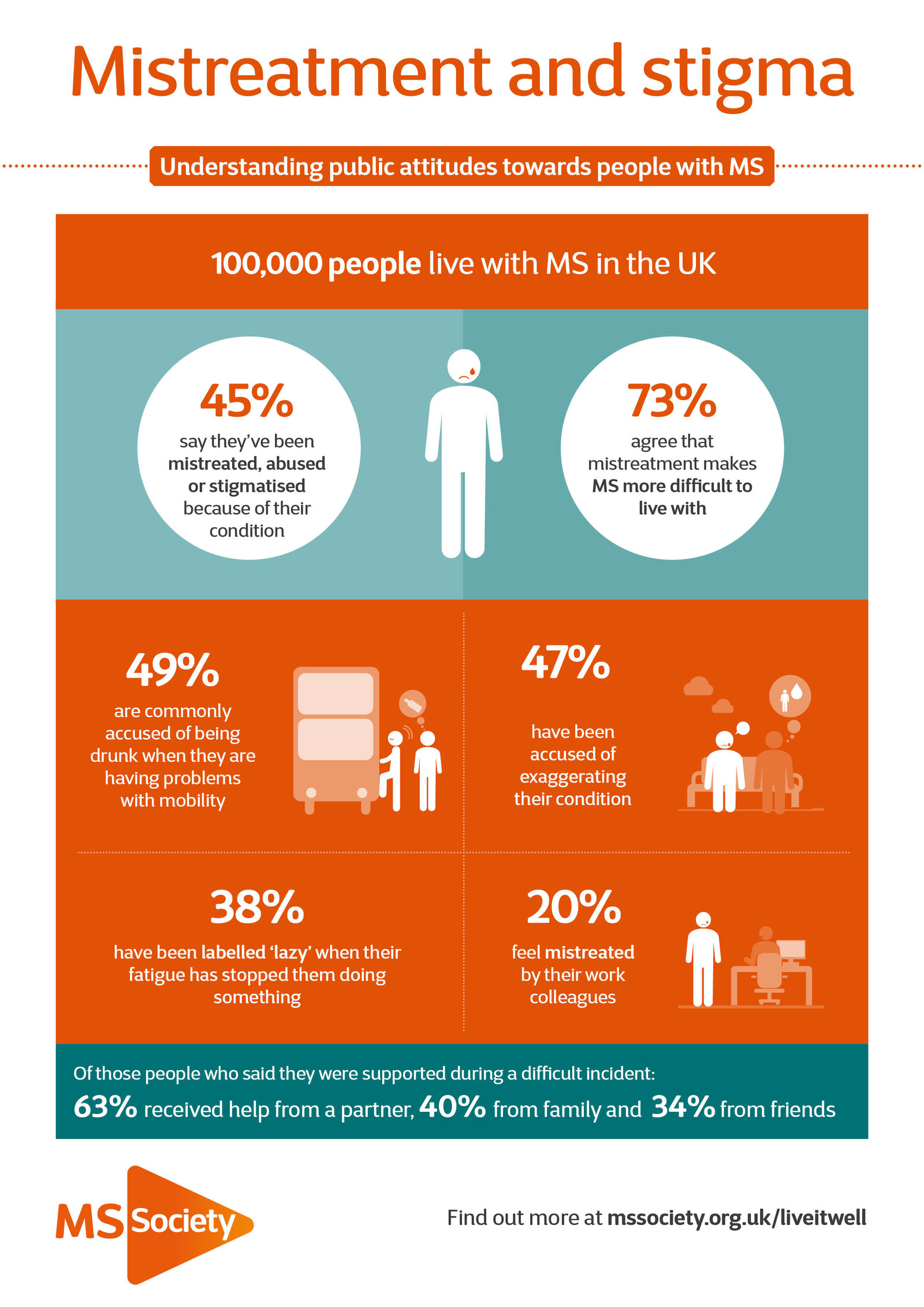 Almost half of people living with multiple sclerosis (MS) are commonly accused of being drunk because they have trouble walking, according to new research.

On Tuesday the MS Society released the results of a survey that also found:
– 47% of people living with MS said they have been told they are exaggerating the extent of their condition because they look well.
– 76% said the public's understanding of the condition was "low or "very low".
– And 35% have been accused of wrongly parking in a disabled parking bay because they don't look disabled.
Overall, 45% of the 1,018 people who responded to the survey said they had been the victim of abuse or stigma as a result of their condition.
More than 100,000 people live with MS in the UK. Its symptoms typically appear when people are in their twenties or thirties and can include fatigue, sight loss, and loss of movement.
Diane Donat, who was diagnosed with MS in 1991 when she was 28 years old, told the survey: "MS means I have a poor sense of balance, and one morning I fell over in a busy marketplace.
"As I struggled to pull myself back up by grabbing onto a wall, a woman walking past pulled her child away from me and said loudly 'Disgusting drunk!' I was too stunned and upset to respond."

Michelle Mitchell, CEO of the MS Society, said in a statement: "The results of our survey are unacceptable: by releasing them we hope to challenge these outdated, negative perceptions. This is a condition that's already unpredictable and challenging to live with and this stigma and misunderstanding is making life even harder for many of the 100,000 people in the UK with MS."

The MS Society has published a guide for family and friends of those living with MS.