Something Incredibly Unfortunate Happened When You Googled Greggs Today
Yeah, that's not the company's official slogan.
If you happen to be researching Greggs at the moment you may see a slightly different logo from usual in Google search results. How did this happen? Greggs is claiming the picture is from a Google+ account, and that Google is linking the (fake) account and the (real) company in search results.
The naughty logo image links to this page at the satirical wiki site Uncyclopedia. Greggs was quick to assure the pie-eating public that this is not a reflection on the company, just an error on Google's part.
There were suggestions someone should get sacked for the debacle. But on Twitter Greggs said this would be "a bit harsh".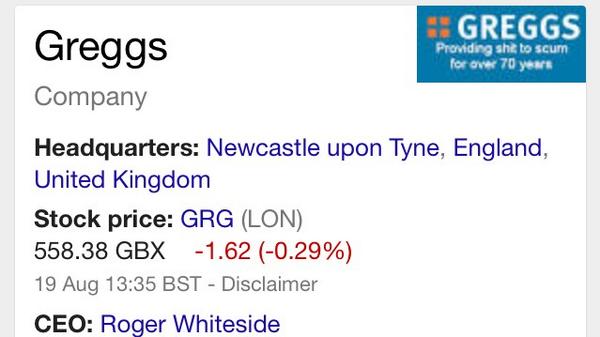 Some people were defending the bakers to the hilt.
While others were still taking offence.
But we understand that none of this affects Greggs' steak bakes or other meaty baked goods. Update – 3.50PM: Greggs pulled out the big guns and offered Google some donuts to solve the problem.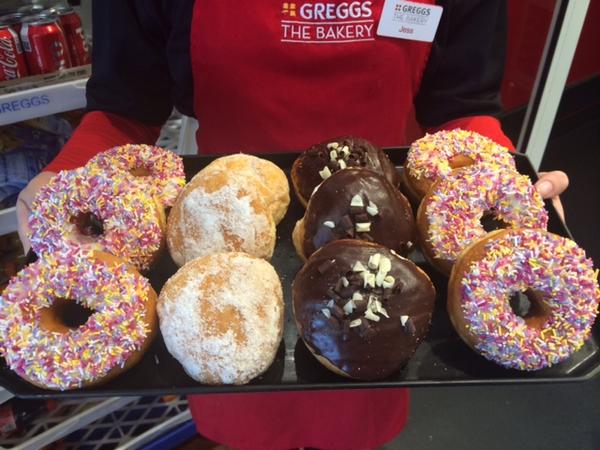 And with the addition of a sausage roll, this seemed to do the trick.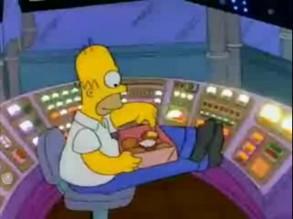 Because now the bad logo isn't coming up in search results.