If you're someone who hates misused apostrophes in text messages, someone has made an iPhone app for you: Grammar Snob lets you overlay corrections on top of people's texts and send them back.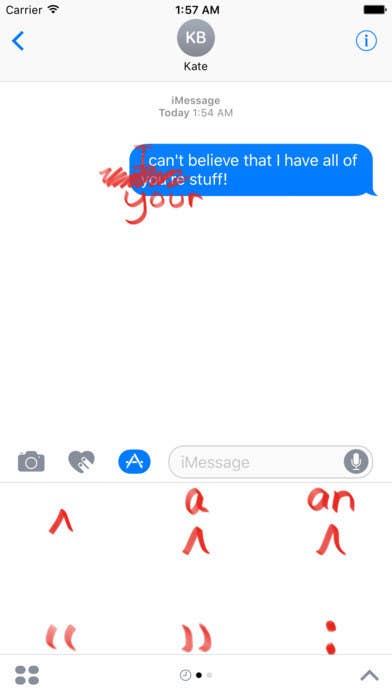 Using the new sticker functionality in iOS 10, the app allows you to become the full-time pedant you've always wanted to be.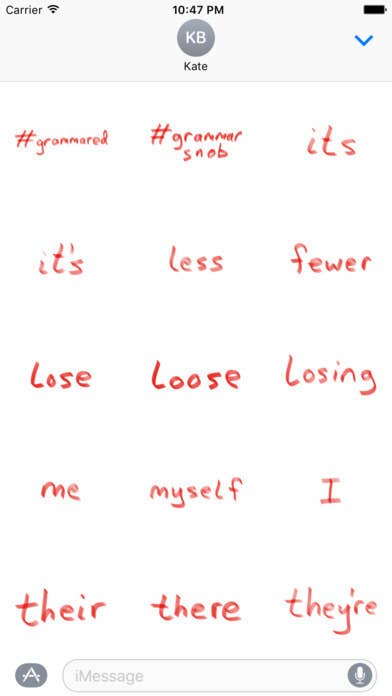 The app description says: "You will have all the red corrections you need to fix typos or common grammar mistakes of your own or those of your friends."
You just tap and hold the sticker to place it over someone's message, then send it back to them. It's a way of showing you care.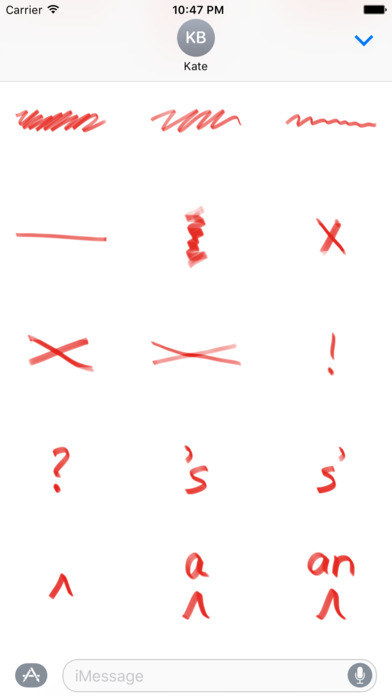 The app's developer, John Haney, based in St Louis, has already tweeted that the next update will include a correction for "Hows you".
Haney told BuzzFeed News he originally planned to let people use stickers to fix autocorrect mistakes, but decided to change it to grammar fixes instead.
"I decided on the name Grammar Snob because I hope people view this sticker pack as playful and don't necessarily take it so seriously," he said.

"The reaction has been amazing. My tweet announcing Grammar Snob has been retweeted and liked so many times, my Watch and iPhone are almost constantly beeping and buzzing with Twitter notifications."