UPDATE
Two writers who work for The Sun, Lee Price and Jacob Lewis, claimed credit for the stunt on Wednesday afternoon.
If you've been out and about in the posher districts of west London this week, you may have spotted some very expensive cars on the roads.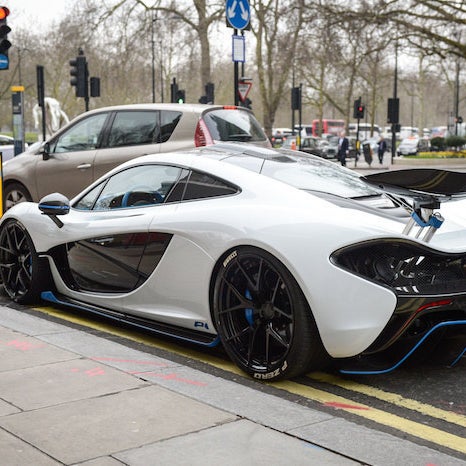 From left: A Mclaren P1, a Lamborghini Huracan, and a Lamborghini Aventador, all spotted in London this week
In particular, this fleet of gold supercars, seen here on Wednesday in Cadogan Place in Knightsbridge – all with parking tickets – have been turning heads.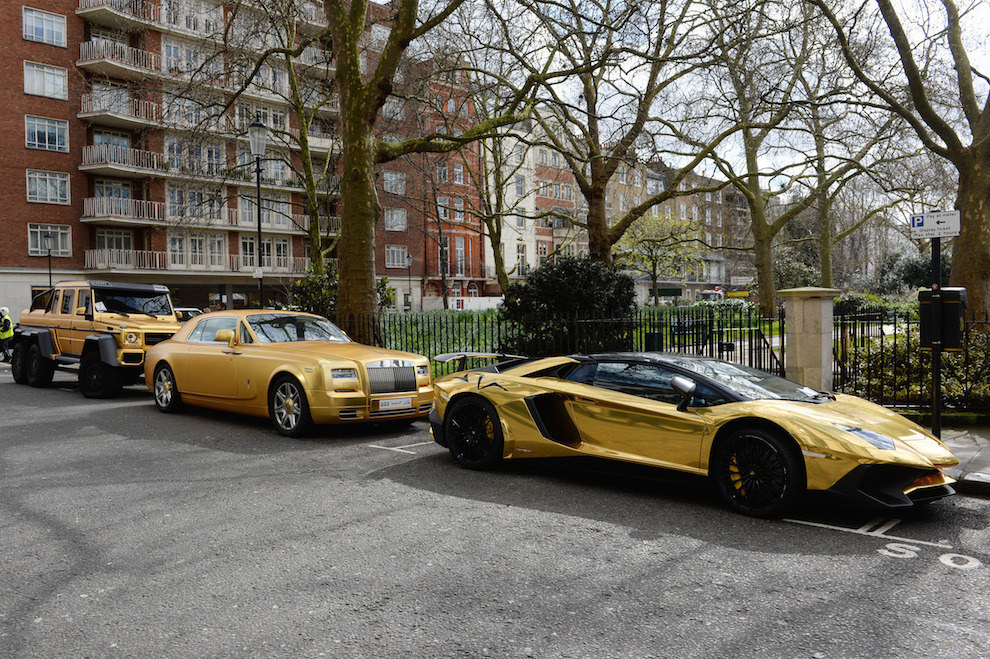 They are a 6x6 Mercedes G 63, which sells for about £370,000, a Rolls-Royce Phantom Coupe, which retails at £313,000, and a Lamborghini Aventador, worth about £260,000 new. That's not including the cost of covering the cars in gold vinyl or the price of getting the cars from the Middle East to London, via specially adapted planes.
The Sun decided to have some fun by covering a Ford Ka with gold wrapping paper and parking alongside the supercars.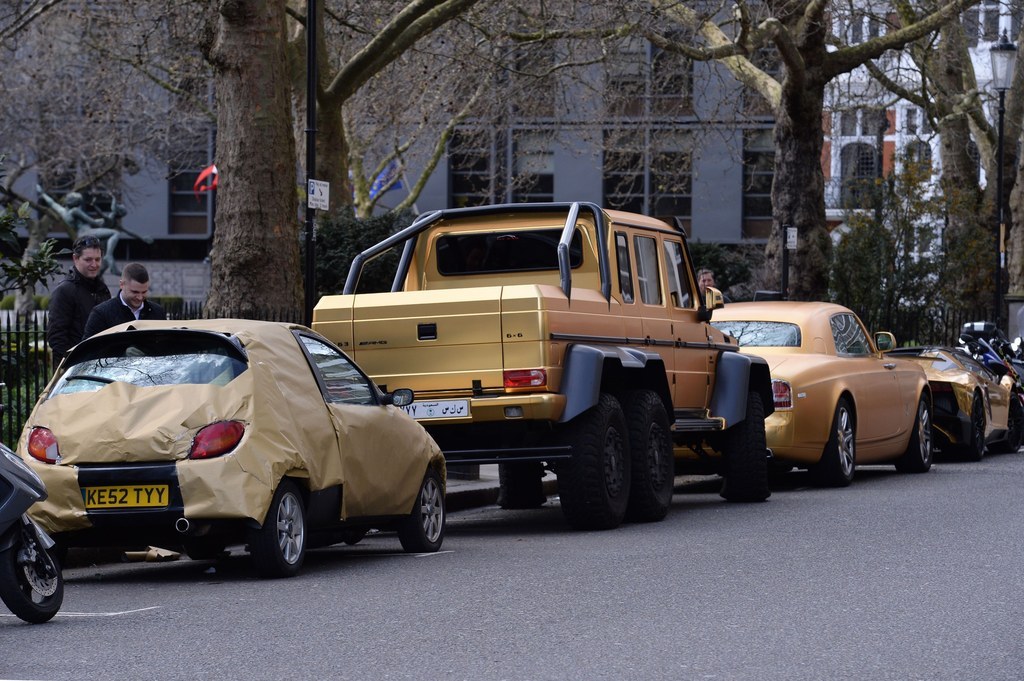 NAILED IT.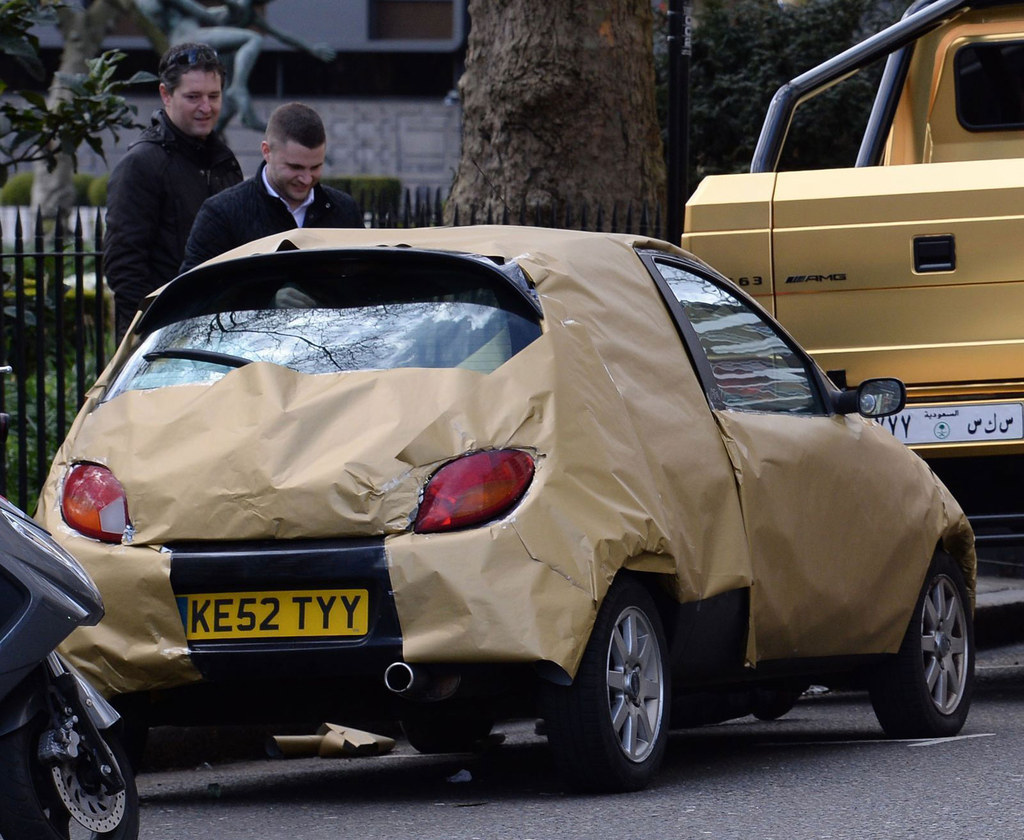 The real gold cars are the prized possessions of Saudi billionaire Turki bin Abdullah, just one one of the many young, rich Middle Eastern men who travel to London for the summer, along with their supercars.
Middle Eastern supercars have become such a feature of London life between April and August that car-spotters turn up to see which models will appear.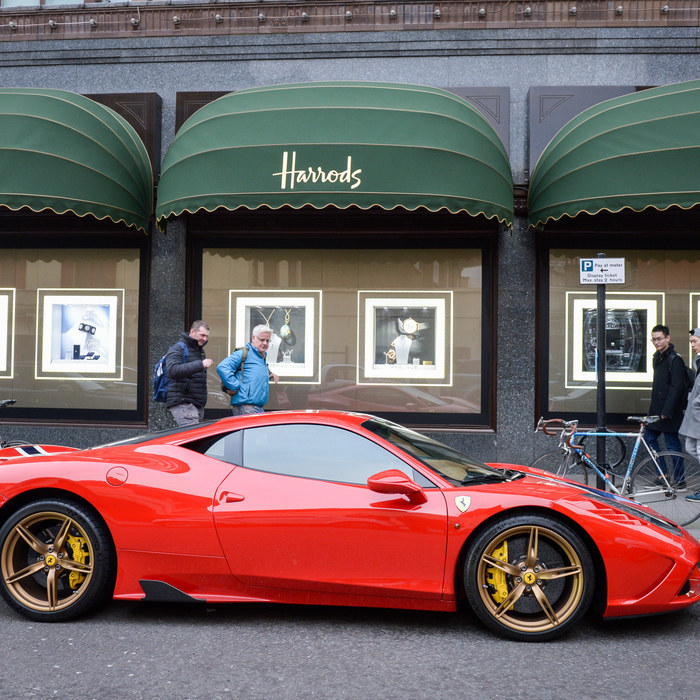 And so many residents complained about the noise these cars made in summer 2015 that in November last year Westminster council introduced a controlled zone surrounding Knightsbridge where drivers are banned from loudly revving their engines, racing, "repeated sudden or rapid acceleration", and playing loud music.
Drivers caught doing any of these could face a £100 on-the-spot fine or a £1,000 fine if convicted at a magistrates court – an amount that, presumably, the average supercar owner wouldn't lose much sleep over.
CORRECTION
Rupert Richmond-Dodd took the picture of the Ford Ka. A previous version of this post said he was the owner – he told BuzzFeed News he doesn't know who the owner is.