Police want to speak to this man, who casually rode a hoverboard into a shop in south London on Sunday, picked up a crate of Lucozade and rode out again without paying.
buzzfeed-video1.s3.amazonaws.com
The man zoomed into the Co-op shop on Streatham Road in Mitcham at 9:43pm on Sunday night and left unchallenged, as captured on the store's CCTV camera.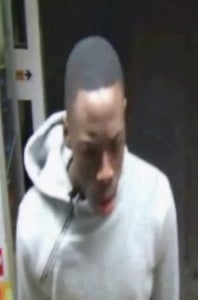 By making off on his hoverboard, the man may have committed a second offence by riding the device in public.
Hoverboards – also known as self-balancing scooters – are highly sought-after Christmas presents this year, despite safety fears surrounding low quality Chinese-made models, which are prone to overheating while charging and exploding.
Trading Standards officers have seized 15,000 suspect hoverboards at UK ports this year so far.
Metropolitan police detectives are keen to hear from anyone who recognises the man. Anyone with information is asked to call Crimestoppers on 0800 555 111.