Four People Were Injured When A Plane Crashed Into The Sea After Missing The Runway
The Air Niugini flight from Papua New Guinea was attempting to land at Chuuk airport in Micronesia.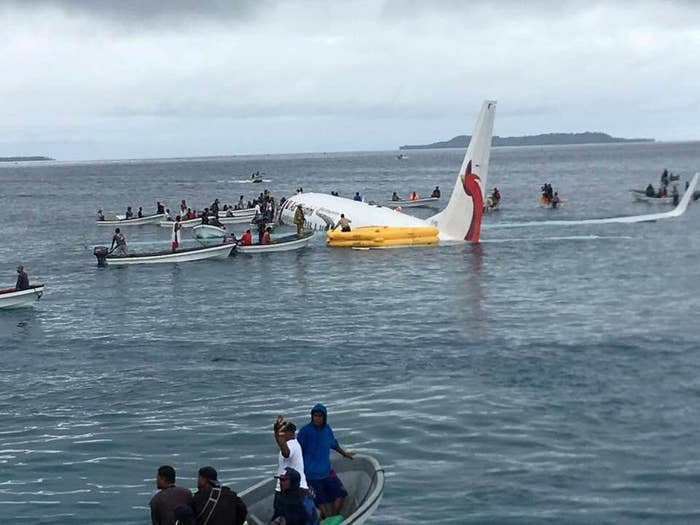 At least four people were seriously injured when a passenger plane crashed into the sea after reportedly missing the runway on a small Polynesian island on Friday.
Local people in speedboats helped to rescue the 36 passengers and 11 crew on board the Boeing 737, after it failed to land at Chuuk airport in the tiny South Pacific nation of Micronesia.
Jimmy Emilio, general manager of the airport, told Reuters: "It was supposed to land but instead of landing it was 150 yards short and she went down.

"We don't really know what happened... People were rescued by boats – 36 passengers and 11 crew were all rescued, only the plane is sinking right now."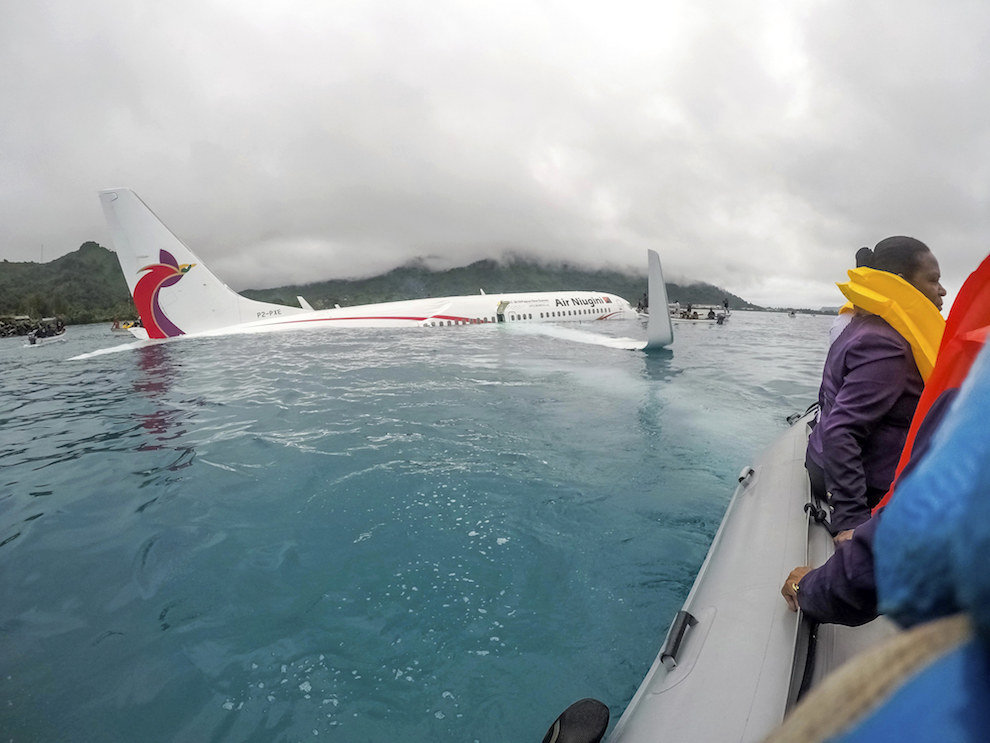 Air Niugini, Papua New Guinea's state airline, said in a statement that "all on board were able to safely evacuate the aircraft."
The statement said, "the weather was very poor with heavy rain and reduced visibility at the time of the incident."
A spokesperson for a local hospital said that all 47 survivors were taken to hospital, eight were kept in, and four suffered serious injuries including bone fractures.
Passenger Bill Jaynes told Pacific Daily News how he thought the plane had landed on the runway, "until I looked over and saw a hole in the side of the plane and water was coming in and I thought, 'Well, this is not the way it's supposed to happen.'"
By the time rescuers arrived, the water was up to the passengers' waists, he said.