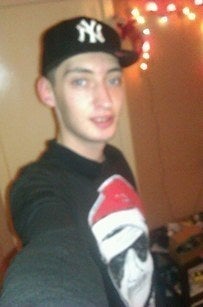 Four people have been jailed in connection with the "sickening" murder of Daniel Smith, a homeless man whose burned body was found in a tent under a railway arch in Salford in January.

Adam Acton, 25, was sentenced to 22 years in prison and Luke Benson, 25, to 21 years at Manchester crown court on Thursday.
Amanda Briggs, 28, was given a 12-month sentence for perverting the course of justice, and a 17-year-old boy was sentenced to 18 months in prison for the same crime. All four were part of the community of homeless people living in and around Salford.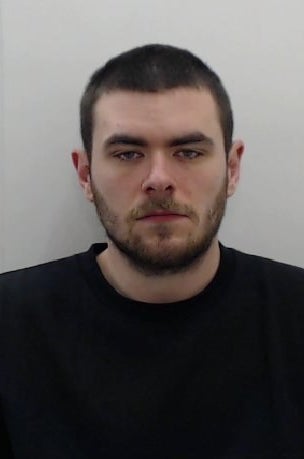 Smith, 23, and originally from Ashton-under-Lyne, had been sleeping rough in Salford for a matter of weeks. A postmortem ruled that he died of multiple injuries but now Greater Manchester police have released a timeline of his death.

The court heard that Smith was taking shelter under a railway arch by Irwell Street in Ordsall, Salford, on 19 January. Benson, Acton, and Briggs were with him.
At some point between their arrival at 4pm and 6pm, Smith woke up and urinated on a sleeping bag belonging to one of the group.
The jury heard that Benson, who had been drinking, retaliated by punching Smith in the head and throwing a chair at him. Acton and Briggs then stole Smith's phone and tablet, and punched, kicked and stamped on him.

This left Smith in agony and unable to speak. Benson at this point put on headphones to drown out the sound of his screams, the court heard. Meanwhile, Acton continued the beating with a hammer, bat and broom handle, which was later found in two pieces. His body was moved to a tent.
The group left at 8pm but returned at 9:45pm with a cigarette lighter and some fuel. Benson checked Smith's body for a pulse and when he couldn't feel one, set the tent alight. Emergency services arrived at 1:20am to extinguish the flames.
Smith's death sent shockwaves through the local homeless community and charities raised concerns about the safety of those sleeping rough in the area.
Superintendent Emily Higham of Greater Manchester police said: "Benson and Acton subjected Daniel to a sustained, violent, and sickening assault before setting fire to him in an attempt to hide what they had done.
"Briggs then tried to help them cover up their horrifying actions and hide information about their crimes from police.

"While this sentence can never make up for what this man's family have lost, I hope it can help bring some closure to them after this tragic attack.
"I would also like to pay tribute to the witnesses in this case who had the courage to come forward and help secure these sentences."