A Former Cabinet Minister Has Called On MPs To Investigate 14 Suspicious UK Deaths Linked To Russia
"I worry that these historic deaths, about which there are still many, many questions, are now not going to be properly looked at."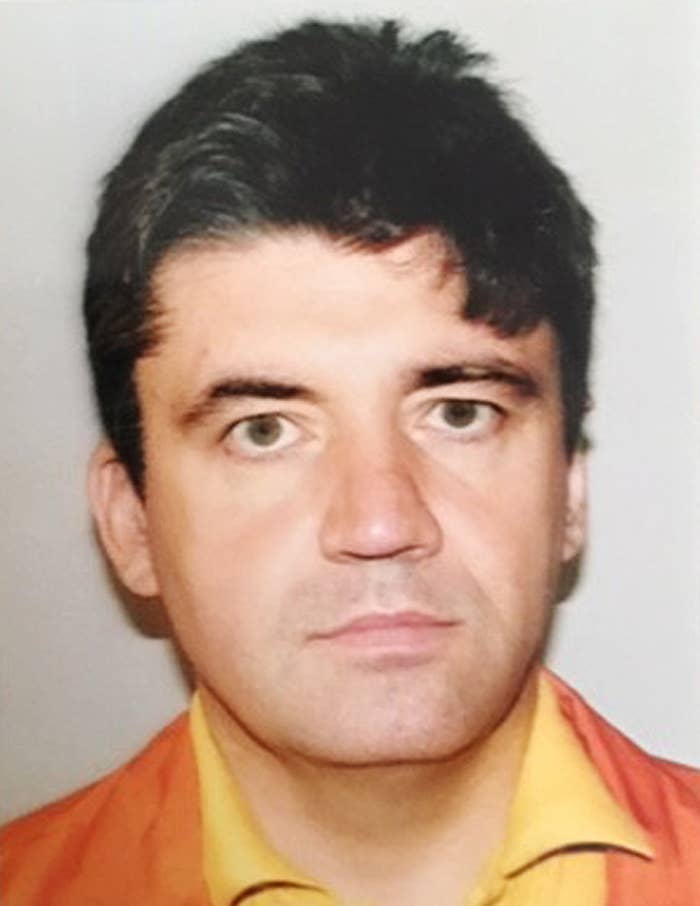 Parliament should look again at the circumstances surrounding the death of a Russian financier who exposed vast financial crime by Russian government officials, as well as 13 other suspicious deaths, a former cabinet minister said on Tuesday.
Ben Bradshaw, a Labour MP who served as culture secretary from 2009 to 2010 and was previously a Foreign Office minister, said on Tuesday that parliament should ask intelligence officials about the death of Alexander Perepilichnyy, who died aged 44 in 2012 after receiving deaths threats after he disclosed a $230 million tax fraud.
BuzzFeed News reported in June 2017 that British authorities had been passed high-grade intelligence from the US indicating that Perepilichnyy was likely assassinated on the orders of Vladimir Putin. A Surrey police investigation found that he died of a heart attack and the case was closed.
Earlier this month, following a review by Scotland Yard and MI5, home secretary Sajid Javid said there was no need to reopen the police investigations into the death of Perepilichnyy or 13 other suspicious Russia-linked deaths that were uncovered by the BuzzFeed News investigation.
But the government has refused to release any further information on how it came to this decision, nor will it say why senior MPs were given secret briefings on the details.
"There may be perfectly legitimate reasons for doing that [keeping some evidence secret] on national security grounds but it feeds into this concern that I and others have about the whole secrecy surrounding not just the Perepilichnyy case but the other 13 cases the government has now decided it's not going to properly reinvestigate, without giving both the families and the public a proper explanation as to why," Bradshaw told the BBC's Victoria Derbyshire programme.

His intervention came as the coroner presiding over the inquest into Perepilichnyy's death said he would not release sensitive material that could reveal whether the Russian was working with British intelligence officials. The ruling follows an application for a public-interest immunity certificate by Javid that was heard in secret at the Old Bailey in June.
The coroner, Nicholas Hilliard QC, said the material in question was "so marginal and/or minimal as to mean that it will afford me no assistance in resolving the central question in this inquest as to how Mr Perepilichnyy died".

During the inquest this week, the government argued through Andrew O'Connor QC that the release of the sensitive material would pose a "real risk of serious harm to one or more public interests".

Bradshaw said: "I think the fact that the coroner has said that stuff isn't going to be revealed would indicate to me that there had been contacts [with British security services], because this guy was a Russian in exile who was helping not just Bill Browder but he could well have been helping our own security services in uncovering the extent of Russian money laundering in this country, which is very, very important and must be tackled.

"But I think it must be frustrating for the families and also for the public — we had the Skripal case, we had the Nilokai Glushkov murder a week after the Salisbury attack, which the police are taking seriously and are treating as murder. And I worry that these historic deaths, about which there are still many, many questions, are now not going to be properly looked at."
Bradshaw called on the Commons home affairs select committee or the intelligence and security committee — which has powers to summon intelligence service officials — to "have a really proper look" at the Perepilichnyy case, "to satisfy the public and the families that this wasn't a case like the Skripals or [Alexander] Litvinenko".
On the police decision not to reinvestigate the 14 suspicious deaths linked to the Russian state, as highlighted by BuzzFeed News in a series of investigations last year, Bradshaw said: "I think that's very odd and without a more detailed explanation from the Home Office on why they've made that decisions then questions will remain.
"It was only after Litvinenko's widow campaigned relentlessly for a public inquiry — which, incidentally Theresa May resisted — that we got the truth about the Litvinenko murder. And I suspect that what the Home Office has said so far won't satisfy either the home affairs select committee or the intelligence committee or the families of the people concerned."
The coroner's decision coincided with an announcement from German doctors that a member of the anti-Kremlin protest group Pussy Riot, Pyotr Verzilov, was likely poisoned. He fell ill in Moscow last week before being airlifted to Germany for treatment.