Sex abuse criminals born outside the UK face being deported and stripped of their citizenship as part of a new Home Office drive, according to a news report.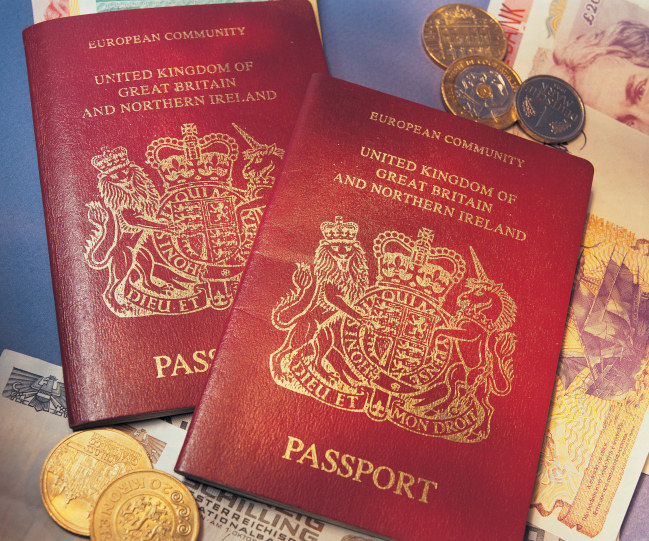 The Independent reported on Friday, citing unnamed Whitehall sources, that home secretary Theresa May plans to "accelerate" the removal of the UK citizenship of dual-nationality criminals.
The Home Office told BuzzFeed News in an emailed statement: "Citizenship is a privilege not a right. The home secretary can deprive an individual of their citizenship where it is believed it is conducive to the public good to do so."
The department also pointed out that the home secretary already has the powers, under section 40 of the British Nationality Act 1981, to remove nationality status. This has previously been used to seize the passports of people convicted in terrorism cases.
However, the powers cannot be used in cases where they would leave someone stateless.
The Home Office is pursuing legal action against the British-Pakistani ringleader of a gang convicted of child sexual abuse in Rochdale in 2012 to remove his UK citizenship and deport him. The special immigration tribunal will deliver its ruling next month.
The news comes as six people were jailed for more than 100 years on Friday for a string of sexual offences against children in Rotherham.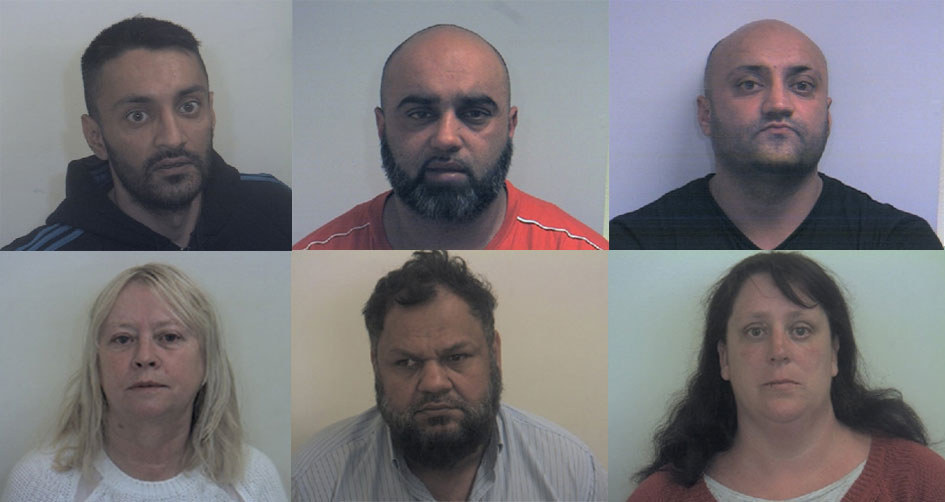 The gang were found guilty at Sheffield crown court on Wednesday of a long list of offences, including rape, indecent assault, false imprisonment, and threats to kill.
The jury took just over 24 hours to reach a verdict. An 11-week trial had heard evidence of sexual abuse against girls in Rotherham over the course of a decade.
The gang of six are: Arshid Hussain, 40, from Goole; his brothers Basharat Hussain, 38, of no fixed address, and Bannaras Hussain, 36, from Goole; their uncle Qurban Ali, 53, from Rotherham; Karen MacGregor, 59, from Wath; and Shelley Davies, 40, from Rotherham.
Arshid Hussain, considered the gang's ringleader, was sentenced to 35 years in jail for 20 offences including multiple counts of rape and indecent assault.
The court heard that one of his victims was 11 years old. This victim told the jury that she thought she was going to die when Hussain drove her to the Peak District and told her to dig her own grave.
Hussain's counsel had unsuccessfully argued that he was unfit to stand trial because of his disability – a gunshot wound he sustained in 2005 left him paraplegic, he said. Because of this, Hussain followed the trial via a video link from his home and only appeared in court once.
The rest of the gang were given jail sentences although Shelley Davies' 18-month term was suspended.
Bannaras Hussain had pleaded guilty to 10 charges on the first day of the trial.
Jailing the gang, Judge Sarah White said: "The impact of your offending upon the victims, their families, and indeed the wider community has been devastating. Their childhood and adolescence can never be reclaimed.
"There was a perception by some of your victims that you appeared, in their words, to 'rule Rotherham'. You exploited that to the full."
She then praised the "immense courage" of the victims, some of whom were in court to hear the verdict.
South Yorkshire police's temporary detective chief inspector, Martin Tate, said after Friday's hearing: "We're absolutely ecstatic. We've convicted six people for criminal offences that date back over a 16-year period. It was an incredibly complex investigation, we've been passionate about it, we've been working around the clock trying to get justice for the victims and we're over the moon with the verdicts."
The police watchdog is now conducting 55 separate investigations into how the allegations were handled and accusations of corruption.
In total the Independent Police Complaints Commission (IPCC) is looking into 194 allegations made by 41 complainants. So far, 26 serving officers have been named in the complaints and served with misconduct notices.
Some 28 more officers are under investigation and could be found to have committed gross misconduct.
IPCC deputy chair Rachel Cerfontyne said: "Our investigative work examining allegations about how South Yorkshire Police responded to reported child sexual exploitation in Rotherham continues to expand.
"This is complex work dealing with non-recent allegations and involving vulnerable and traumatised victims. We are committed to ensuring the allegations are investigated sensitively and thoroughly."
Asked why the police and the council didn't act on evidence that could have led to the discovery of these crimes 16 years ago, Tate said he didn't know, adding: "There's a lot to go through and a lot to explore."
Looks like there are no comments yet.
Be the first to comment!