A war between two rival drugs gangs has plunged Dublin into fear and uncertainty after two men were killed in tit-for-tat shootings.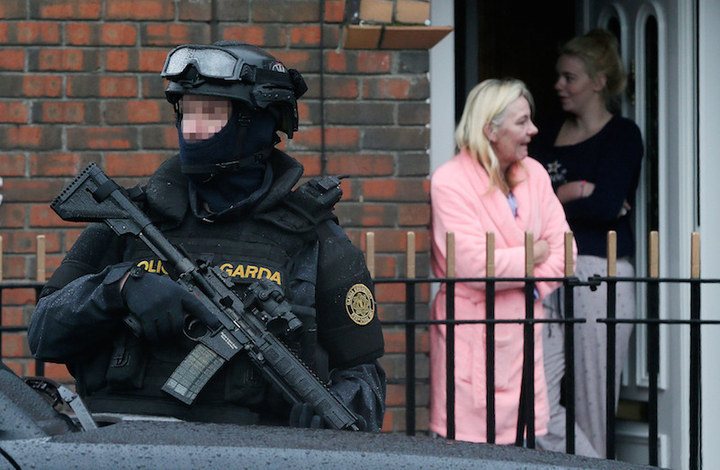 It's now one week since a gang of up to six men armed with AK-47 assault rifles entered a highly publicised boxing match weigh-in at the Regency hotel in north Dublin and shot dead David Byrne, 34, who has been described as a key member of the Kinahan drug cartel. The cartel has been locked in a deadly struggle with the Hutch gang since September last year.
Videos show a crowd of more than 200 people scrambling to the exits as shots are fired at the weigh-in, which was for a championship boxing match due to take place the following day. Two men thought to be associates of Byrne, Sean McGovern, 30, and Aaron Bolger, 25, were also shot and seriously injured.

Three days later, as armed roadblocks were being set up across the city and An Garda Síochána, Ireland's national police force, stepped up its patrols, Eddie Hutch, 59, was shot dead at his home in the inner north area of Dublin in what is being treated as a retaliatory attack.
Killing Eddie Hutch, who was not thought to have been recently involved in criminality, was seen as a way to attack his brother, Gerry "The Monk" Hutch, reputed to be the head of the Hutch family crime gang. Neighbours insist Eddie Hutch was a helpful and hard-­working taxi­ driver who was killed simply because of his name.
Gardaí recovered the getaway car his attackers used, a BMW 3 series. A petrol can that was supposed to be used to burn the car was inside – but the gang member who was meant to set it alight after the assassins fled apparently didn't show up. Forensic officers are testing balaclavas and water bottles found in the vehicle.
"Fat" Freddie Thompson, a cousin of Byrne alleged to be aligned to the Kinahan cartel, was arrested by gardaí later on Monday night, reportedly after being pursued in a high-speed chase across Dublin. He was released without charge.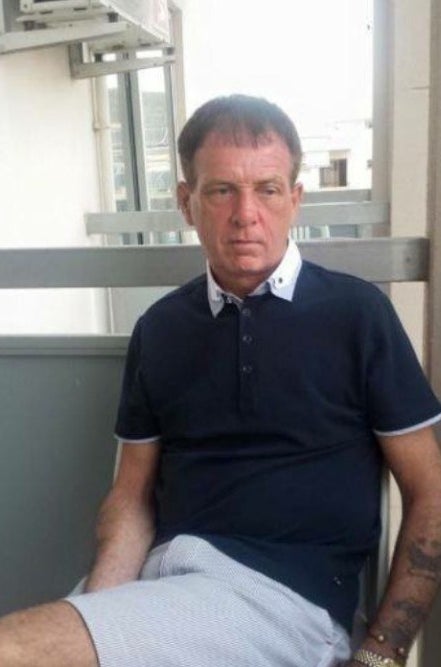 But what is really going on? And who are the crime lords behind these two warring families?

The deadly battle between the Kinahan and Hutch gangs is the first major feud between drug barons in Dublin in years. Since the gun attack at the weigh­-in last Friday, the situation has spiralled out of control in a way that does neither side any favours.
Open warfare brings a heavy police presence and intense surveillance. Protracted feuding makes it impossible for gangs to go about their normal business. In other words, murder costs money.
The alleged heads of the two warring families, Christy Kinahan and Gerry Hutch, are both in their late fifties, but they are very different men.
Kinahan is said to represent a clinical new breed of criminal with no roots in the local community. He grew up in St Teresa's Gardens in inner­-city south Dublin, but no­ one there speaks highly of him – though all are too scared to go public by saying anything bad about him.
Kinahan lives, and dresses, well. He is known as the "Dapper Don", and even his enemies acknowledge his intellect and shrewdness. He speaks several languages, including Dutch and Spanish.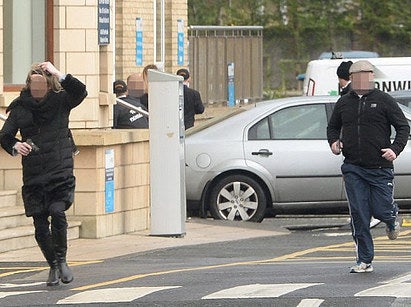 "We're talking of an operation bringing in, not a few million, but up to a billion here," said one source. "The Kinahans aren't just the major suppliers of cocaine in Ireland – their reach stretches into Britain and mainland Europe too."
Until recent times, Kinahan has tried to quell divisions between drug gangs in Dublin. His alleged cartel is based in the Costa del Sol, although there has been talk recently of a move to Dubai.
The gang's foreign base is a major bonus in the current feud. One source says: "If the going gets too tough for them, the Kinahans can always fly back to Marbella. The Hutch crew have nowhere to run."
Gerry Hutch has long been accused of involvement in serious crime. However, he insists he has never sold drugs. The same can't be said for younger members of his family, who are involved in the narcotics trade – though Hutch's own children have no connections with drugs or the criminal world.
He has spent recent years in quiet retirement, mostly in Lanzarote. His nickname, The Monk, reflects the modest, clean­-living lifestyle he pursues. He has maintained strong links with the north inner­-city Dublin community he hails from and still holidays with childhood friends.

He first came to prominence when he was suspected to have masterminded two of the biggest armed robberies in the history of the Irish state. He denies any involvement, but the story gave him urban-hero status in Dublin's poverty­-stricken neighbourhoods.
The current feud is linked to the murder of his nephew, Gary, who was killed in Marbella last September at the age of 34, allegedly by members of the Kinahan gang with whom he had been working.
Byrne's murder is thought to be revenge for that attack. Until the Regency attack, the Kinahans had been regarded as untouchable. Christy Kinahan's son Daniel, a boxing promoter who's suspected to be the heir to the criminal empire, escaped the gunmen by jumping through a window.
In terms of finance, weaponry, contacts, and numbers, the Kinahan gang is much stronger than the Hutch outfit. "I think the Kinahans will win – they have far more clout," says a source. "But don't under­estimate the Hutch gang. They're fighting for their lives.
"They won't go down easily. And Gerry Hutch is well­-liked in criminal circles. The murder of his brother disgusted many people. I think most of the criminals in inner­city Dublin will rally around him."
People on the streets have no doubt The Monk will become involved. "I think he would have sat back and washed his hands of the young ones, but the murder of his brother changed that," said another source. "It's something he won't ignore. The Kinahan gang want to take him out and he knows that."
While two murders and gang members toting machine guns in public are bad enough, another spectre has been hanging over the city over the past week: the suggestion the killings might have been linked to paramilitary groups still in operation, 17 years after the Good Friday Agreement.

The Continuity IRA (CIRA) apparently claimed credit for the Regency shooting in a widely publicised message sent to a BBC journalist in Belfast on Monday. The statement said the killing of Byrne was in retaliation for the murder of Alan Ryan in 2012, a leading member of the Real IRA. The statement claimed that further attacks should be expected.
However, another statement sent later that day to the Irish Mirror said the earlier claim was false and made clear the group had "absolutely no involvement in criminal feuds".
There are no IRA links to this feud. While the provisionals killed numerous drug dealers in Belfast in the mid- to late 1990s, when they were officially on ceasefire, they have remained out of the war on narcotics since. The Real IRA has challenged drug dealers in Dublin more recently, but that came to an end when Ryan, the group's leader in the city, was shot dead.
But questions remain over the origin of the guns used in the Regency attack. The use of AK-47s raised eyebrows, because drugs gangs generally use hand­guns. There is no evidence so far that these guns are linked to any republican group and drug gangs have increasingly smuggled in heavier weaponry in recent years.
Yet there is always a cross­over, at some point, between republicans and criminal gangs. The routes used for smuggling weapons, cigarettes, and fuel are usually the same for both groups.
This week, Irish prime minister Enda Kenny challenged Sinn Féin president Gerry Adams to confirm whether the guns used in the Regency attack were the same as or similar to ones used by the IRA during the Troubles.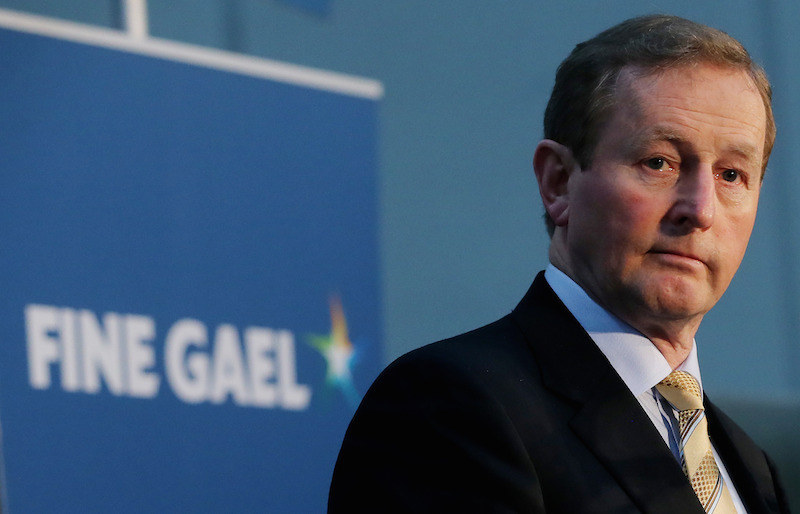 Kenny told a press conference: "I'm interested to hear the media comment that the AK-47s may well be very similar if not the same cargo that came in from abroad with the Provisional IRA a number of years ago.
"If there is any connection between this sort of dissident, criminal, and gangland republicanism or anything else. It makes utter hypocrisy of the statements being made of the Sinn Féin president."
In a statement issued in response to Kenny, Adams said the murder of Byrne was a "brazen attack in broad daylight by criminal thugs".
"The IRA are gone and their weapons are gone," Adams said. "Enda Kenny knows that."
The feud began just two days after the Irish general election was called. With more bloodshed and retaliation predicted, it's likely to be still continuing on polling day, 26 February.

The events of the last week are damaging both to the ruling Fine Gael–Labour coalition, which is being criticised for its response and failure to prevent the outbursts of violence, and to Sinn Féin, which is facing questions over the origin of the weapons used in the attacks and whether they could have come from republican paramilitary groups.

Justice minister Frances Fitzgerald was questioned at the same press conference as to why there was no gardaí presence at the Regency Hotel on Friday, despite the anticipated presence of several gangland figures – some news journalists had turned up for this reason.
"The harsh reality is that intelligence is not always available in relation to the committing of crime," she said.
Ordinary residents of inner­-city Dublin describe the drugs gangs as "a plague". They're highly critical of the media for glamorising them by covering their lavish lifestyles. "It makes young lads growing up around here want to be like these scumbags," said one Crumlin resident.
"People are also angry that at a time of austerity, scarce resources are being spent on gardaí protecting the lives of criminals and drug dealers."
Looks like there are no comments yet.
Be the first to comment!