Everyone Loves This Picture Of A Supermarket Worker Carrying An Old Man's Shopping
Christian Trouesdale helped a 95-year-old shopper to get home. He told BuzzFeed News: "It's just the way I've been brought up."
This is 18-year-old Christian Trouesdale, a stock assistant at Aldi in Horwich, Greater Manchester, helping 95-year-old Bob Molloy to get home.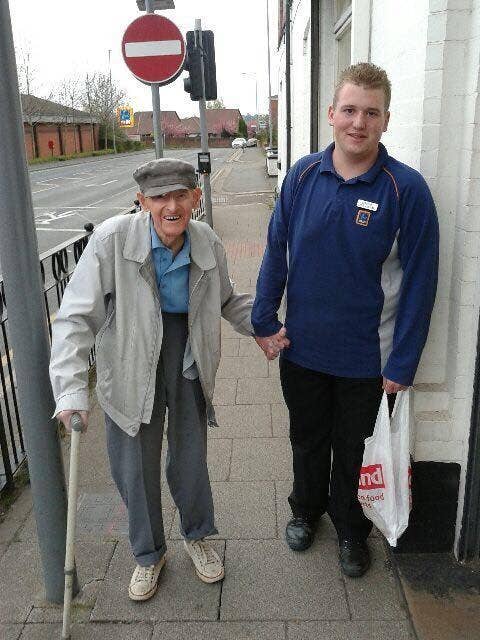 The picture was taken by Samantha-Jayne Brady, who works at a fish 'n' chip shop over the road from the Aldi store. She wrote on Facebook: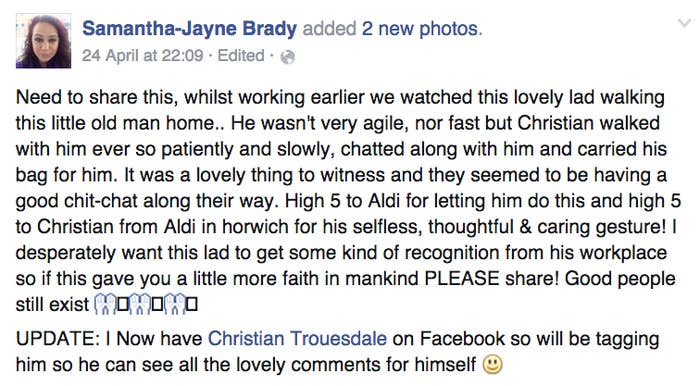 Brady, 23, asked for people to share the story. So far 75,000 people have shared her original post and 275,000 have liked it.
People from Germany, the USA, and New Zealand have all expressed their admiration for Trousedale's simple act of kindness, and it's been covered by news organisations around the world.
Trouesdale, who's also studying at a local college, told the Bolton News that it was actually the second time he'd helped Molloy home.
The first time he offered to help because it was especially windy. He said: "I asked my manager if it was OK to walk him home and he said that was the right thing to do, so I did.
"Then when the gentleman came in a week later, he asked for me and asked if I would do it again and I was very happy to."
"We had a good chat about everything from the general election to the history of Horwich – he knew lots about everything."
When BuzzFeed News caught up with Trouesdale, he was checking on Molloy at his home.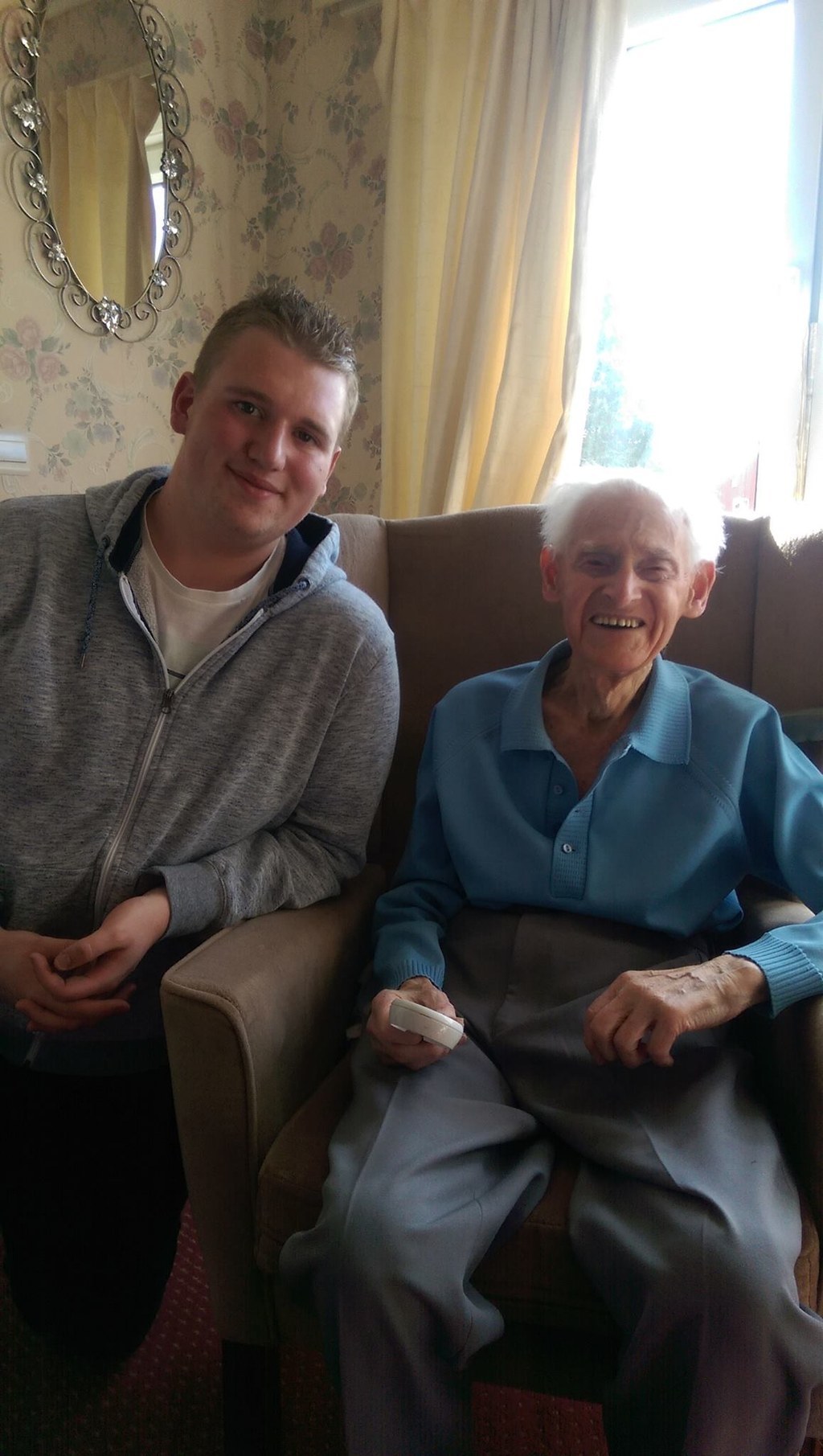 Brady told BuzzFeed News: "It was just by chance that I looked outside and saw what Christian was doing. I just wanted the locals to see how kind he was."
"I never in a million years thought it would go so viral but I'm pleased as there have been some truly lovely comments for Christian and his family to read."
She added that she wants to set up a service to help elderly people in the area find someone to help with their shopping:
"I'd been thinking about helping out the elderly, but Christian inspired me to get it Kickstarted as soon as possible with what he did. So the mission is to volunteer my time to run errands, including doing shopping and helping with filling forms, etc. I've already had lots of people offer their time too, which is amazing.
"Christian has not only gone viral, he's showed a respect for the older generation. I just hope others follow his fine example."
This post was updated after we spoke to Christian Trouesdale, to include his comments as well as Bob Molloy's name and correct age.