European Union nations can ban prisoners from voting and standing in elections, according to a ruling from the European Court of Justice – giving legal weight to the UK's existing blanket ban.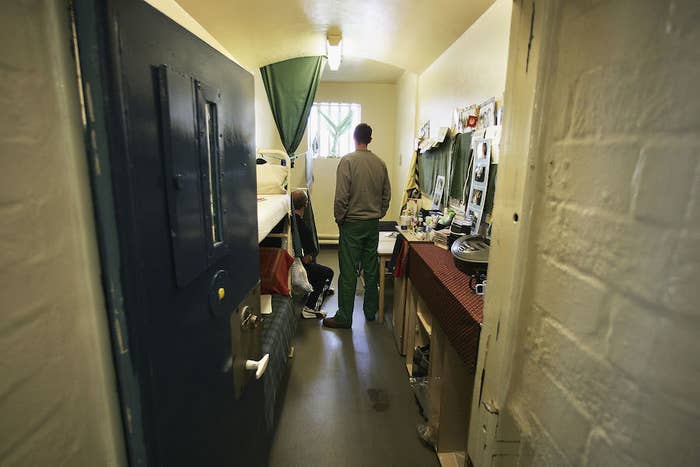 Europe's highest court announced the ruling on Tuesday and it means that individual EU member states can now decide whether or not to ban voting in prison.
The ruling was in response to a legal challenge by French prisoner Terry Delvigne, who was convicted of murder in 1988 and argued that such a ban was counter to his civil rights.
France relaxed the laws on prisoners voting in 1994 by removing an automatic ban and putting a 10-year limit on bans imposed by French courts – but the change didn't apply to Delvigne as it wasn't retrospective.
The ECJ's statement made clear that Delvigne cannot vote in the European elections, adding: "The ban to which Mr Delvigne is subject is proportionate in so far as it takes into account the nature and gravity of the criminal offence committed and the duration of the penalty."
It continued: "The court concludes that it is possible to maintain a ban which, by operation of law, precludes persons convicted of a serious crime from voting in elections to the European parliament."
Voting in prison is already outlawed in the UK; had the ECJ ruled in favour of Delvigne, the government's position would have been open to a legal challenge.
Media observers had widely expected the court to rule in the opposite direction and say that member states could not impose blanket bans on prisoner voting.
In 2005 the European Court of Human Rights ruled that a blanket ban on prisoners voting in the UK was unlawful, following the successful appeal of John Hirst, a convicted murderer. However, the Hirst ruling has yet to be implemented.
A House of Commons vote in 2010 to limit the voting ban to just prisoners serving four or more years was heavily defeated.
David Cameron said on Tuesday morning that the government's position was unchanged following the ECJ ruling.
"I haven't changed my view at all," he said, according to The Guardian. "What's happening today is a court case about a situation in France. Our own law has been tested recently and our supreme court [in the UK] opined that our law was right and that prisoners shouldn't have the vote, and that's my view.
"I'm very clear. Prisoners shouldn't get the vote. It is a matter for the British parliament. The British parliament has spoken. The supreme court in Britain has spoken. So I'm content to leave it there."
Cameron has previously said the idea of prisoners voting makes him "physically sick".
Juliet Lyon, director of the Prison Reform Trust said that Tuesday's ruling was not, however, a total victory for the UK government.
"This specific technical ruling by the European Court of Justice is not the great victory David Cameron hoped for," she said in a statement.
"It does not endorse the automatic, indiscriminate disenfranchisement of all sentenced prisoners. Despite successive rulings by the European Court of Human Rights against the UK's blanket ban, and a government established cross-party committee of MPs calling for its removal, this dispiriting process has dragged on for exactly a decade since the British government lost its Grand Chamber appeal and shows no sign of ending.
"Politicians should feel sick about sky high reconviction rates; not about enabling prisoners to be good citizens."