A former Durham University student accused of raping a woman while she was "crazy drunk" told her the next day that she was "rubbish in bed" because she was so unresponsive, a court has heard.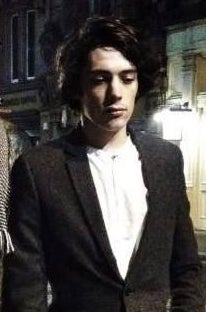 Louis Richardson, 21, the former secretary of the university's debating society, is accused of raping and sexually assaulting one student and sexually assaulting another in 2014.
Durham crown court heard that he and the woman met in the Klute nightclub before they went to his house.
Richardson told the court it was "likely" they had sex and admitted they had been drinking but claimed they were not drunk, the Press Association reported.
The alleged victim told the court via videolink: "I can remember him saying I was really bad in bed because I was unresponsive. [I felt] just completely horrified, like I had done everything wrong."
The court heard that a second woman felt ill and went to sleep in an empty room during a house party. She woke to find that a man was touching her.
The girl's boyfriend told the court on Thursday: "She seemed pretty distressed, which was uncharacteristic of her. She said she was asleep and had started to wake up to find Louis had put his hand on her breast."
Paul Cleasby, prosecuting, told the court that after she pushed him away, he replied: "If you wanted me to stop you could have asked."
Richardson also allegedly lifted up the second woman's top and said: "Oh get your tits out... everyone else has seen them."
The woman alleged that on that occasion, Richardson also attempted to kiss her. When she refused, she claims he pushed her against a wall and said: "Don't worry darling, it's rape."
She told the court that "making a joke about rape" was a "semi-popular thing that students do".
Philippa McAtasney QC, defending, pointed out that the pair had exchanged flirtatious messages via Facebook.
The Press Association reported that after the second woman's boyfriend complained to him via private Facebook message, Richardson sent an apology.
He told the boyfriend: "I always endeavour to accept responsibility for any of my actions, though my recollections of the evening are hazy at best. Please send on any such apologies in advance of me doing so in person."
The court also heard transcripts of police interviews Richardson gave after his arrest, in which he said: "I'm an honest person, I am not perfect, I have moral codes. I am a person of integrity, even though I do wrong things occasionally, I would always own up to those, and take responsibility for them."
He told officers he was fond of his great-uncle's phrase, "I don't mind a thief but I hate a liar." He added: "I take account of anything I have done but if someone says I have done something I haven't, it bloody annoys me."
Richardson denies three charges of sexual assault and one count of rape. The trial continues.