This Guy Just Got Convicted Of Illegally Flying Drones Over Landmarks And Stadiums
Nigel Wilson, from Nottingham, is thought to be the first person in the UK to be convicted of drone-related crime.
The man who filmed this aerial view of Liverpool's Anfield stadium last year is thought to have just become the first man in the UK to be convicted of drone misuse.
buzzfeed-video1.s3.amazonaws.com
Nigel Wilson, 42, from Nottingham, pleaded guilty to seven counts of illegally flying drones over buildings and congested areas at Westminster magistrates' court on Tuesday.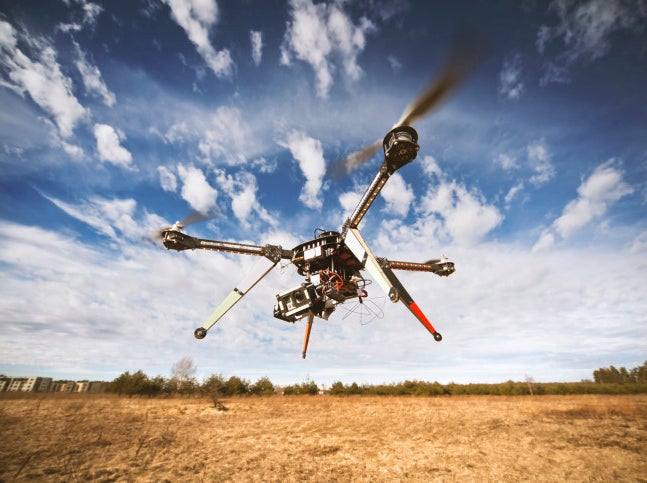 He had already pleaded guilty to two further counts of the same crime, at an earlier hearing.
Wilson flew drones over Anfield during a match in September 2014, flying so close to the ground that police horses were "startled" and officers struggled to control them, according to a police statement.
He also flew drones over Arsenal's Emirates stadium in north London, Derby County's iPro stadium, and Manchester City's Etihad stadium, all on busy match days. It was after the Manchester incident on 18 October 2014 that he was arrested by Greater Manchester police.
He was bailed but then arrested again by Metropolitan police, who were carrying out an investigation with the Civil Aviation Authority (CAA), after it emerged he had also been flying drones over London landmarks including Buckingham Palace, the Shard, HMS Belfast and the Houses of Parliament.
Flying the devices over built-up public places, or without direct sight of the aircraft, is prohibited under sections 166 and 167 of the Air Navigation Order 2009.
The court ordered him to pay a fine of £1,800 and £600 in prosecution costs and also issued a criminal behaviour order banning him from buying, owning, or flying drones, or assisting anyone else in using drones, for two years.
Police warned that drone misuse could lead to further convictions.
Chief inspector Nick Aldworth, the Met's lead officer on the misuse of drones, said in a statement:
"As drones become more widely available, it's important that anyone using this type of small aircraft understands that there are strict regulations on how and where they can be flown and that police, in partnership with the CAA, will look to prosecute anyone who does not follow these rules.
"Flying drones over congested areas or buildings can pose great risks to public safety and security and Wilson put many people in real danger. Today's outcome should serve as a warning to anyone thinking of doing similar that they could end up in court if they ignore these regulations."
The CAA said that in order to comply with the law, drones must be in the user's line of sight at all times; must not be flown over congested areas like city streets; and must not be flown within 50 metres of a "vehicle, building or structure" or over any large public event.