As the housing crisis begins to bite and the property market in the capital starts to falter, developers have a new solution: Build tiny flats.
BuzzFeed News has learned that developers are increasingly keen on the idea of "microflats"; tiny studio apartments much smaller than the city's minimum space standards allow.
A leading microflat concept, which was designed by a British architect and has been cited as an inspiration by at least one developer, is a 2.6-metre cube, giving it 6.7 square metres of floorspace – 30 metres below what the Greater London Authority's rules allow for a one-bed flat designed for a single person, with no bathroom.
Housing campaigners have warned that eroding space standards in order to build smaller homes would mean that house-hunters in London would be "squeezed into glorified rabbit hutches".
Developer U+I wants to build what it calls "micro-living" sites in central London but stresses it's not calling for space standards to be changed or scrapped. The GLA housing plan does allow flats to be built that are below the 37 square metre limit if they are "of exemplary design" and contribute to the authority's wider housing goals.

"For a long time low-to-middle-income earners and key workers have been priced out of living in central London and forced to move to outer London with a long and tiring commute," the firm's deputy CEO, Richard Upton, told BuzzFeed News.
"At U+I we are looking at how publicly owned land in Zones 1 and 2 can be used to develop micro-living sites, offering places to rent for this section of the population, helping to reinvigorate parts of London. It could also help generate revenue for public sector bodies like local councils, while enabling them to hang on to their land. Our expertise is in working with public sector organisations.
"We have ideas on how we can deliver this solution from both a design and construction perspective – ideas which we believe won't compromise on quality. We're not proposing a change in space standards or calling for a law change. We're not asking for local authority funding – the plans would come at zero cost to the public purse. Instead we'd propose high-quality, rental-only, centrally located, capped-rent communities on underused brownfield sites in London."
They're not the only ones. According to a housing industry source who asked not to be named, a senior executive with the risk and insurance giant Jardine Lloyd Thompson (JLT) has held at least one meeting to promote a proposal to build microflats.
A document seen by BuzzFeed News suggests that the project, named The First Rung, was conceived to provide "very low-cost micro units in inner-city locations for those currently excluded from UK homeownership" and was seen as a possible solution to the chronic shortage of affordable housing in London.
It is unclear what stage the project is at, but the document said the flats could be built on public land, which would be provided for free, while the flats would be available via the government's Help to Buy scheme, which provides a 20% discount to selected new homes.

The document mentions the name of Conservative London Assembly member and former adviser to David Cameron, Shaun Bailey, who has previously argued in favour of smaller flats. It is not known whether Bailey had any involvement in the project – he has declined repeated requests for comment.
The document claims that the flats will have shared communal spaces and services and will "sell at a fraction of the average house price", which in January stood at £218,000 UK-wide and almost £500,000 in London.
Buyers, who are expected to move out after no more than five years, would be able to buy a share of a flat and would have a set monthly payment covering rent and other outgoings.
In the document's "risks and dependencies" section, "planning constraints hamper model" is listed as a possible hurdle.
The document says the flats will come with two pull-down beds, table seating for four, a "shower room", and kitchen with a hob, microwave, and fridge-freezer. "Use is made of zonal lighting to create a sense of space and highlight particular uses in the home at given times of the day," it added.
In a section headlined "Biographies", the document lists Steven Rance, JLT's executive vice-president and head of global mortgage solutions, who was a key figure behind NewBuy, the UK's first government-backed mortgage scheme, which launched in 2012 and was the precursor to the current Help to Buy programme. JLT declined to comment on any aspect of the scheme.

The same section includes the name of Bailey, who was an adviser to David Cameron on youth and crime from 2010 to 2013.
At a meeting of the Greater London Authority's housing committee on 6 December last year, to discuss whether smaller homes could help to combat the housing crisis, Bailey argued that reducing space standards to allow smaller flats to be built could potentially help ease housing pressures.
According to a draft copy of the meeting's minutes, he said: "I just want to go back to these space standards and the social impacts. I have spent large parts of my life homeless, sofa-surfing and all of that kind of stuff. Your analysis seemed to be nice home versus not-so-nice home, but for many – particularly young – Londoners it is no home versus small home. I would have a small home versus no home at all."
In a later part of the discussion he said: "I am just wondering: Is there a segment of the market that needs something that is small, cheap, and quick? At that point in my life, that is what I want, and I will hopefully move on.
"My career progression is stunted if I cannot afford to stay here, and if we do not provide a mix, something at the lower end – and that is why the space then is important – are you stopping me from ever doing anything important in my life?"
Bailey and Rance are known to be friends and had lunch together in London on 7 November 2016, according to the London Assembly's official register of gifts and hospitality.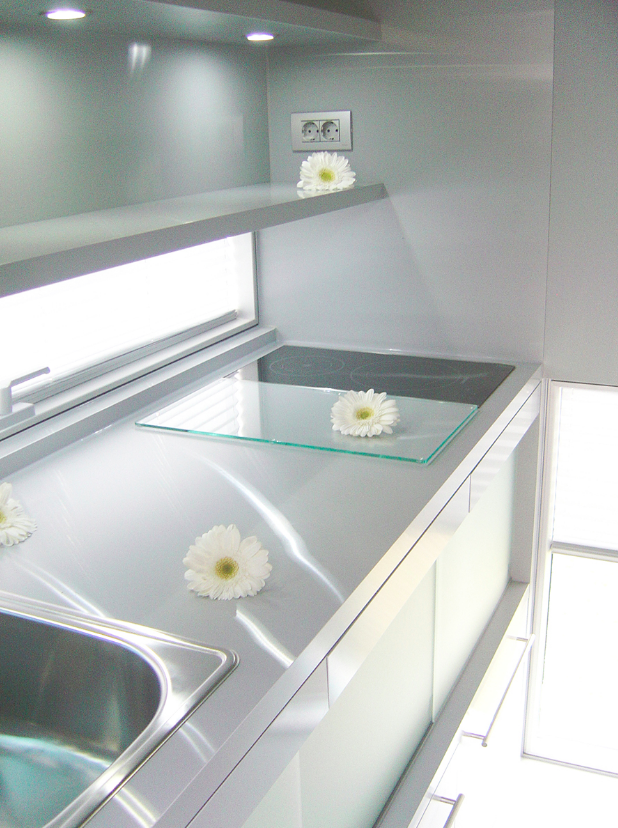 Andrew Boff, a Conservative assembly member and chair of the housing committee, wouldn't comment on Bailey's mention in the document, but told BuzzFeed News that policymakers should be wary of any attempts to reduce minimum space standards.

"Generally speaking I'm dubious about decreasing the space standards and there has to be a really strong argument on the management of these flats in future. There's a current drive to reduce standards, but they all hang on the idea that you won't get overcrowding and families living in cramped conditions.
"I don't think you can rule out [smaller flats] and they're OK when they're built, but it's what happens 20 years down the line when you could have families living in them because of housing pressure.
"You've got to be very, very careful. People want to drop height restriction and space standards – they say 'the housing pressure is so great, let's drop all these standards that we've got in order to get the numbers [of new homes] up.'
"I think that's probably not the way we should be looking at providing housing, not just for the current situation but for the future as well."
The size of the flats is likely to prove controversial. But the project is being sold as a socially responsible scheme that will "redefine the urban homeownership model and so generate both societal and economic benefits."
Small, factory-built homes are not new in the UK: Pocket Living has won praise for building homes made up of prefabricated, mostly one-bed homes that are reserved for low- and middle-income earners living locally to the development. While small at 38 square metres, the flats have a separate bedroom and bathroom. Some 90% of Pocket's buyers in 2016 were single, with an average age of 32.
In 2016 housing company The Collective launched what it claimed was the world's biggest "co-living" development – most of the 550 rented flats in Willesden, north London, had floor space of no more than 10 metres square. Residents benefit from a number of shared facilities, such as a cinema and a gym.
The First Rung proposal cites a microhome designed by Horden Cherry Lee Architects, which has 6.7 square metres of surface area. The document claims this is about the size of an average living room – but the GLA's space standards say that the minimum size for a combined living, dining, and kitchen area should be 23 square metres.
Richard Horden, who devised the compact microhome, told BuzzFeed News that such flats were an exciting innovation that should be embraced – and that his firm was in talks with developers to put the flats into development in two locations in London.

"There is a need for a stepping-stone project for young people," he said. "What I had in mind was to build these for when you have children and they start work in London and you don't necessarily want them to be in a big apartment, but you want them to have their own place and their own key and not have to share but to be self-propelled. The microhome enables that."
Horden – who said he happily lived in a microhome for three days a week for several years during a stint as a visiting professor in Munich – said it was unlikely that microhomes would be a mass-market solution for a long time and said that moving into one required a big lifestyle adjustment, but added that living in a microhome was a kind of "luxury".
"It was a luxury for me not to have to do a lot of cleaning and have a lot of materials. In a funny way it's a kind of luxury. It's more like business class on a flight, but you feel very pampered," he said.
"One of the reasons I developed this little house is to encourage people to consume less, both energy and materials, including food. There are lots of aspects of this that go beyond the normal. It changes your lifestyle. It reduces your consumption tremendously, you don't need to buy furniture, or artwork – you have limited storage, which is actually a useful constraint.
"You know, we're like, if we have a big house we fill it up with furniture and paintings and art and sculpture and bicycles and motorbikes and what have you."
Seb Klier, the London campaign manager for pressure group Generation Rent, told BuzzFeed News: "There is a worrying trend in the London housing market to prescribe smaller homes as the answer to the city's affordability crisis.
"Smaller properties do nothing to bring down the high overall cost of housing, and space standards need to be defended as an essential safeguard against renters and buyers being squeezed into glorified rabbit hutches. We are already building the smallest homes in Europe; Londoners deserve better than to be told, as they appear to be, to pay more for less.
"The suggestion that public land be gifted for a development like this is completely counterproductive. It should be used to build social and community housing – not properties sold at market rates."