A website quietly launched last week by Dapper Laughs, aka comedian Daniel O'Reilly, has been taken down after it was accused of plagiarising other sites.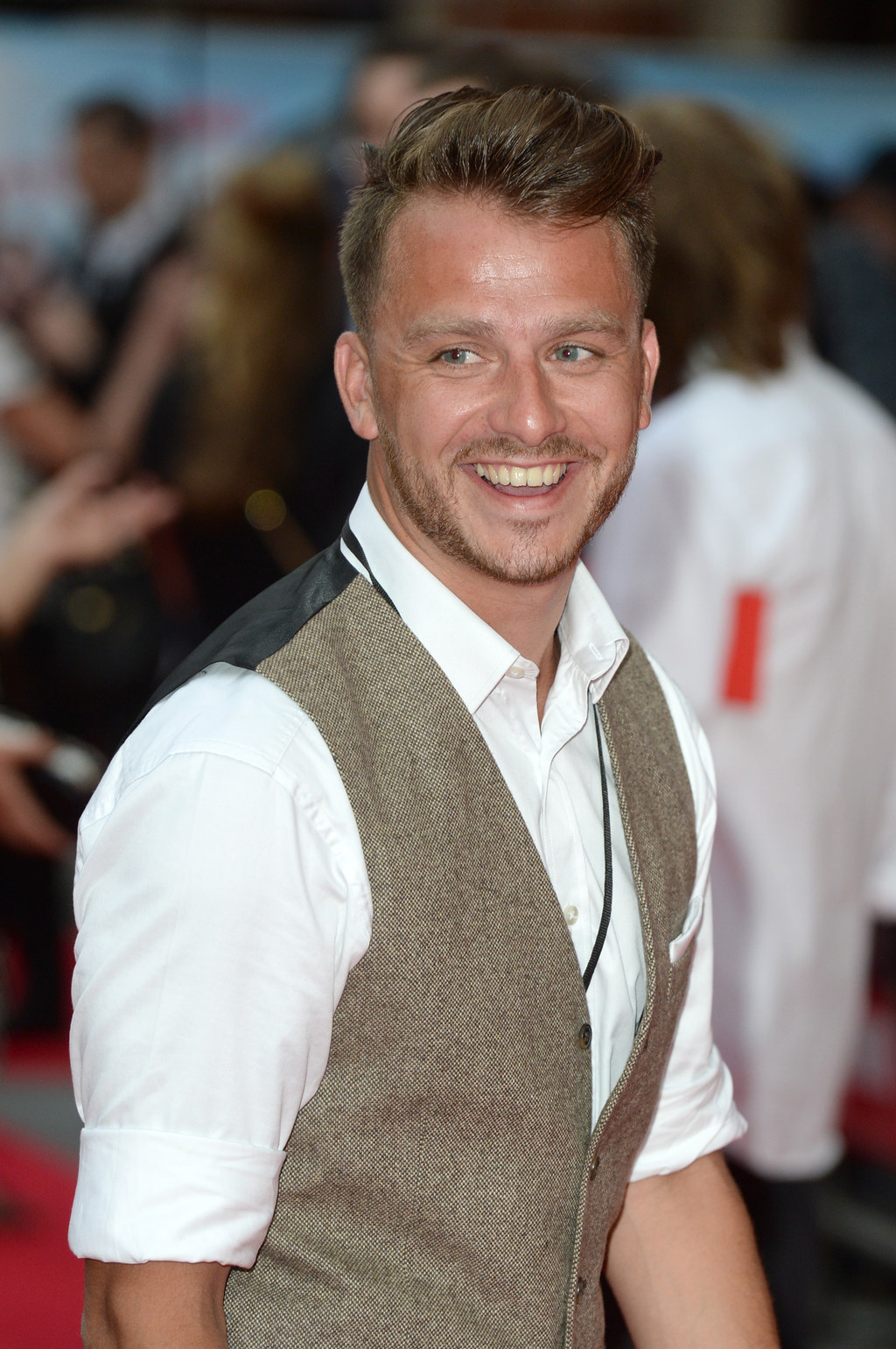 The About section of DappsDaily said it was a "place for Dapper Laughs to share things that will seriously help you get through the day".
It featured a host of viral news stories that readers may have elsewhere seen around the web.
Dapper appeared to be borrowing the publishing strategy of The Lad Bible, which has grown a large audience of young men by repurposing the thousands of reader submissions it receives every day.
However, his site was quickly accused of plagiarism.
A reporter at The Guardian asked him today why some of the content appeared to be taken from elsewhere. He explained that the site would investigate and "keep the content original".
He added that the site was offline so his team could "get it sorted".

The site allegedly took content from humour site Bored Panda.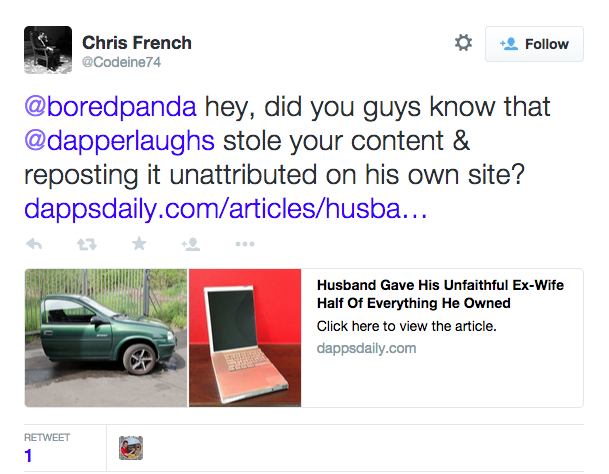 And the Metro.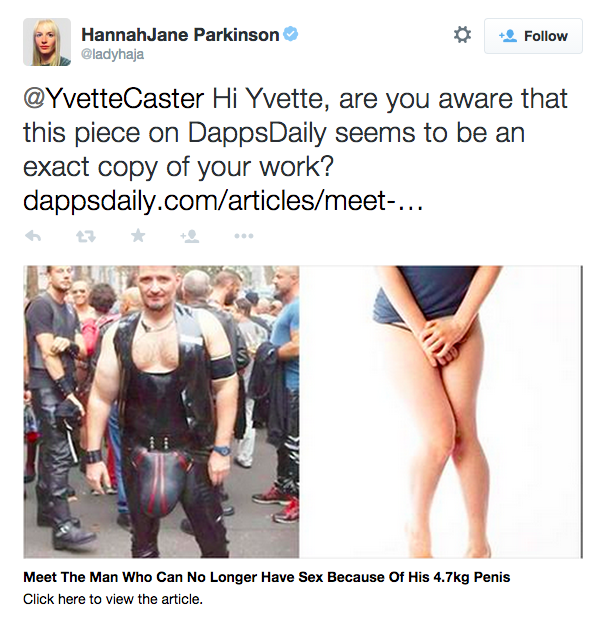 Judging by URLs that are still viewable, some headlines are taken wholesale from sites such as Viral Thread, including this one...

As The Guardian pointed out, DappsDaily was based on an open-source web template – but the code was taken from unitrending.co.uk.

The site has same favicon – the little three-letter "uni" icon that appears at the top of web browser tabs – as UniTrending.
Dapper had previously been busy posting links from the site to his Facebook page, where he has 1.8 million followers – but links to DappsDaily appear to have been deleted.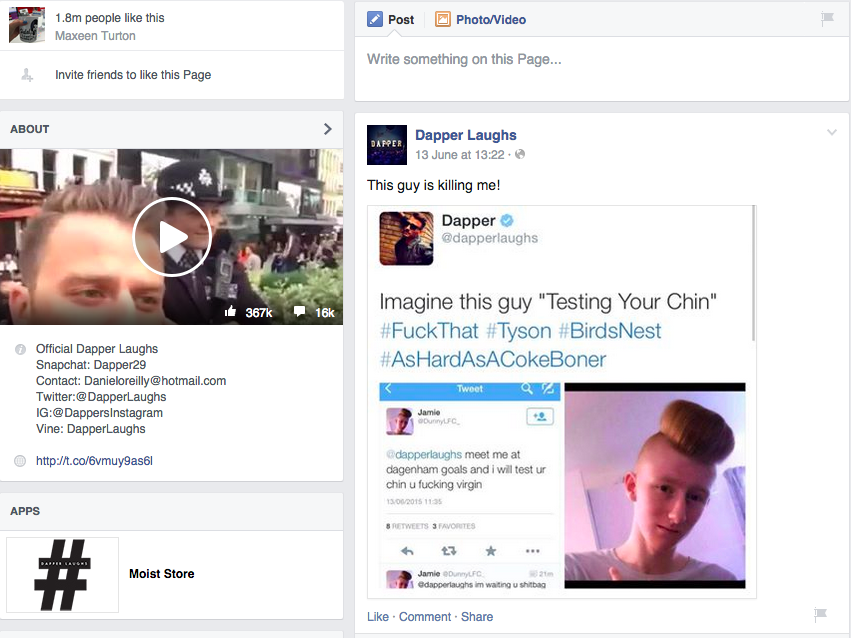 This is the latest setback in career that's seen the Surrey-born O'Reilly lurch from one controversy to the next, while at the same time building a loyal and enthusiastic fanbase.
Media pressure built last year after video emerged of him using misogynist language at a gig. A nationwide tour was cancelled, and ITV confirmed it wouldn't commission another series of his TV show.
O'Reilly eventually relented and killed off the Dapper Laughs "character" in November last year in an awkward performance on Newsnight.
After re-emerging in a bizarre video on Christmas Day, he slowly rebuilt his career, and he is playing five tour dates this month and will release a DVD later this year.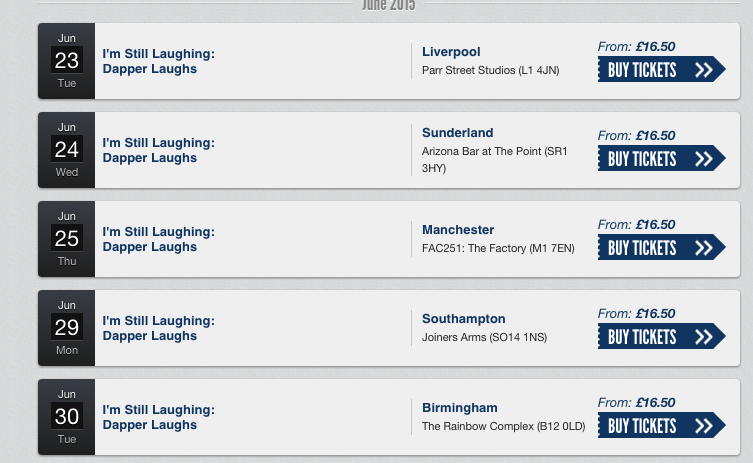 BuzzFeed News has contacted Dapper's management for comment and we'll update when we receive one.