Dapper Laughs' UK Tour Has Been Cancelled
The company that owns most of the venues where Dapper Laughs' gigs were going to be held has confirmed that the tour has been cancelled, in the face of widespread criticism.
Dapper Laughs' 11-date "Full-Length Tour" schedule for February next year has been cancelled.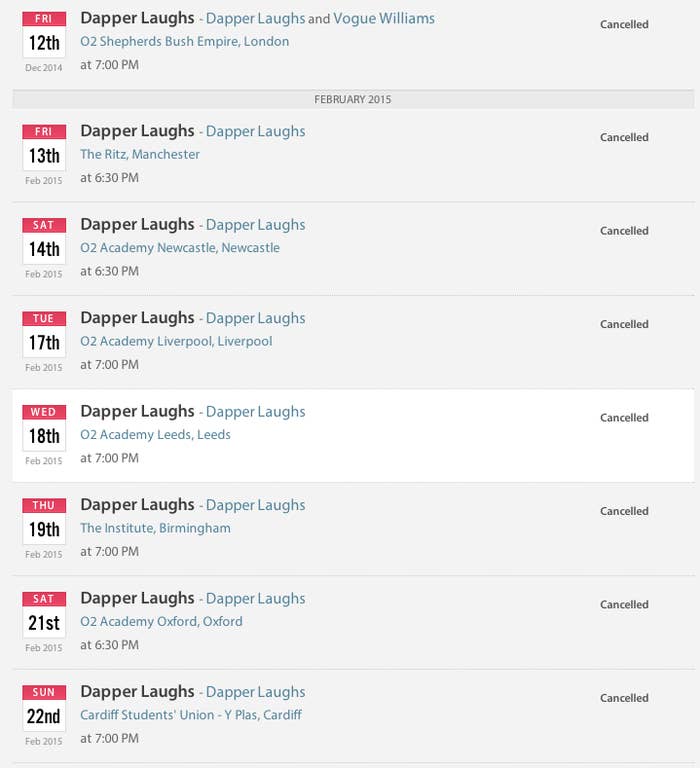 Earlier today, before the decision to cancel had been taken, the company told us it was "in discussions" with the tour promoter over the content of his act.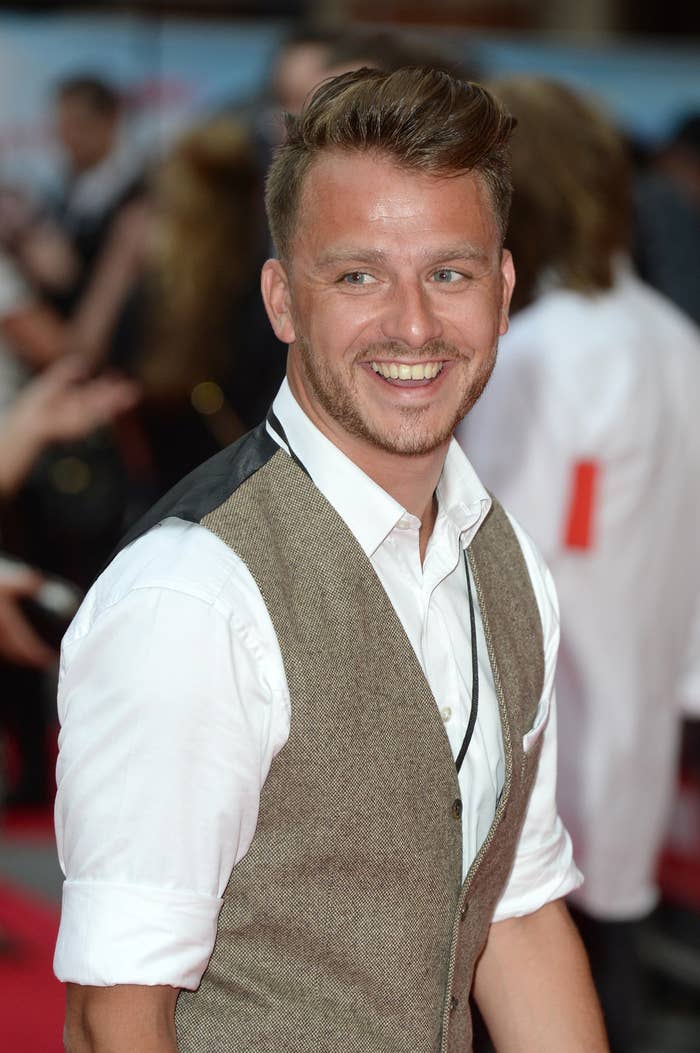 AMG told BuzzFeed News in an emailed statement this afternoon, before the cancellation:
As a major UK venue operator we regularly host events of varying styles and content in music and comedy. In light of the cancellation of the second series of the Dapper Laughs ITV2 show and significant criticism, Dapper Laughs (Daniel O'Reilly) has himself apologised for any offence caused by his material, and we are aware that Dapper Laughs' brand of comedy may not be to everyone's taste.

We are in discussions with the promoter of the tour, who book the venues for these live events, to carefully consider what content is suitable. It is our responsibility to seriously acknowledge any criticism and complaints received for the impact upon our venues and customers by sharing such information with all parties involved who entered into this tour in good faith, and are together proactively working towards a solution to address all comments and concerns.
The tour included many famous, large capacity venues more used to hosting large touring bands.

The tour had planned to stop at Cardiff University Union but the gig was called off after a petition and campus-wide poll.
There had been several petitions calling on venues to boycott the Dapper tour.
ITV said on Monday that it will not be commissioning a new series of Dapper Laughs: On the Pull due to the heavy criticism that Dapper – real name Daniel O'Reilly – had received in the past weeks.
Dapper Laughs' management have so far not responded to requests for comment from BuzzFeed in the last week.
It also emerged on Tuesday that a book publisher has distanced itself from a forthcoming book from Dapper Laughs.
The Bookseller reports that Hodder & Stoughton is not publishing the book, despite inadvertantly posting a listing on its website yesterday.
The publisher says it made an offer for the book but couldn't agree terms, The Bookseller said.
In any case, the Amazon listing for Dapper Laughs Little Black Book survives and is apparently coming out on 12 February next year.