One of the UK's biggest chains of private psychiatric hospitals has been accused of failing to properly care for vulnerable young patients by their families. These complaints follow a series of official inspection reports that rated the safety of patients at one of the hospitals as "requires improvement", and another as "inadequate".
Inspectors found that staff at various hospitals run by Cygnet Health Care made mistakes in the past year, including, at one hospital, "not taking sufficient precautions to ensure patients' safety".
BuzzFeed News has spoken to the relatives of four young people who are or have been detained under the Mental Health Act at hospitals run by Cygnet, which received more than £100 million from the NHS in the 12 months to June 2017.
Families of mentally ill patients can inadvertently exaggerate or distort the medical situation their loved ones are in, due to the sheer mental strain they are under themselves. None of the relatives BuzzFeed News spoke to was a qualified psychiatrist or psychologist. But nonetheless, the serious concerns they detailed mirror closely the problems that have consistently been raised by official inspection reports on Cygnet hospitals.
Our investigation has established that:
— Several families allege their relatives sustained serious injury through self-harm.
— On one occasion a 16-year-old patient placed as many as five metal items in his arm but was not taken to the local hospital for emergency care, his family claim.
— One patient who has spent the last eight years in Cygnet hospitals has contracted MRSA through self-harm and regularly has both arms placed in plaster casts.
— A doctor with knowledge of Cygnet hospitals has described an environment that is unsafe as a result of "confusing" management directions.
The company was paid by the NHS to provide acute psychiatric services for young people over the period despite concerns aired in official inspection reports including that at one Cygnet hospital some staff didn't have the skills to manage their patients' behaviour safely and didn't respond quickly enough to self-harming.
Two young patients at that hospital, in Woking, told Care Quality Commission inspectors that some staff were "unsympathetic and vindictive towards them". The report rated the hospital "inadequate in terms of safety and effectiveness".
Cygnet is owned by a US healthcare corporation called Universal Health Services (UHS). A year-long investigation by BuzzFeed News in the US, based on multiple sources among current and former staff, found some UHS facilities locked in people who did not need to be hospitalised and held them for as long as their insurance companies could be convinced to pay, meanwhile offering inadequate treatment. UHS strongly disputed BuzzFeed News' findings.
Last month, new video evidence emerged showing UHS hospital staff assaulting young patients. UHS said in a written statement that the videos showed "isolated incidents" that are "not indicative of the quality of care provided" at the hospital in question.
Cygnet declined to comment on the specific cases in the UK raised by BuzzFeed News.
In a statement delivered via the Morgan Rossiter PR firm, Cygnet's CEO Dr Tony Romero said: "The care of our patients, some of the most vulnerable of our society, is and will always remain our absolute top priority.
"Notwithstanding, we take any evidence that we have fallen short of the high standards that we set ourselves extremely seriously, and deeply regret even the most isolated instances where that has happened. When we were contacted by BuzzFeed, we evaluated the claims and can state that the accusations are largely unfounded, inaccurate and incomplete.
"We are confident in our dedicated staff who look after thousands of patients across the country and we have an unwavering commitment and dedication to patients' care and welfare."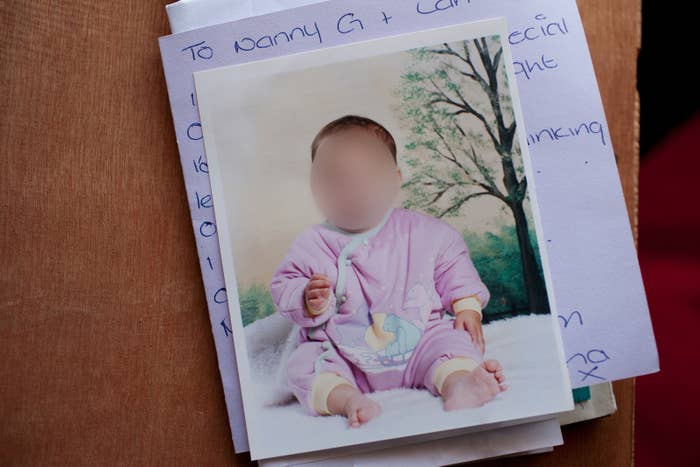 In the living room of Gillian Speke's house in the sleepy seaside town of Paignton, Devon, there are neatly piled stacks of documents, each of them relating in some way to her 25-year-old granddaughter – who we are calling E, at Speke's request – and her journey through mental health services.

"I didn't think I'd ever be showing them to you – I thought I'd be showing them to the coroner," Speke said.
Speke contacted BuzzFeed News after the death of a young woman on Alvaston ward in Cygnet's Derby hospital – the same ward where E is. This death, unreported until now, was that of a 23-year-old, a close friend of E's. She is suspected to have taken her own life, and Derbyshire police confirmed the death is not being treated as suspicious.
Speke fears that unless something changes, her granddaughter could be next.
Speke said: "She's been just over a year in the care of this bloody awful place and [when I see her on Skype] I'm shocked. I sit there going 'Hi!,' but I want to run around the house screaming, I was so appalled.
"[E's] a beautiful girl and she's still there – she might look a bit shocking on the exterior, with all the scars, but she's young and scars heal. I don't know if the hurt inside will ever heal, which is why I think she needs to be in a place that specialises in post-traumatic stress disorder."
E was first detained under the Mental Health Act aged 14. Since then she's had no access to formal education. She still dreams of becoming a nurse.
She was diagnosed with borderline personality disorder as a teen after a troubled childhood. According to an official report seen by BuzzFeed News, she suffered and also witnessed domestic abuse while also helping to bring up her two younger half-brothers – she is now covered in scars from self-harm.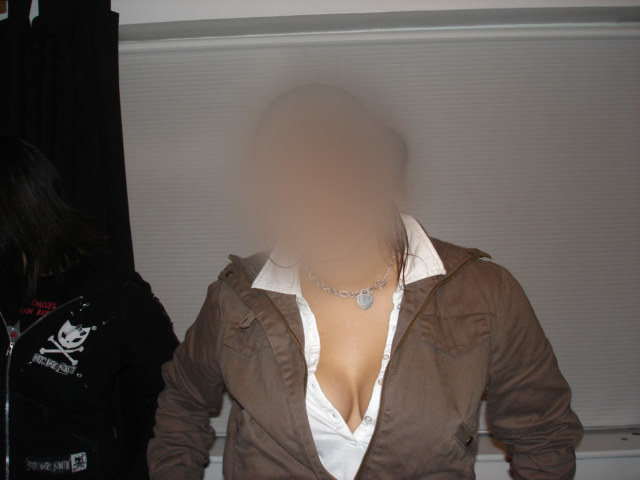 A cocktail of medication that causes her to occasionally sleep until midday or 1pm, plus what her grandmother considers to be a lack of structured activity, has caused her weight to rise. An internal hospital document from January shows that she was prescribed 12 regular medicines and nine others to be administered when needed.

BuzzFeed News understands that staff on Alvaston Ward are relaxed about letting patients to "lie in" at weekends and at other times. The ward has a full-time occupational therapist and a full therapy programme, as well as a daily planning meeting at 9.30am.
Earlier this year, some fragments of metal became lodged in E's body after a bout of self-harm. Some were removed five days later, but other parts were left inside her. According to a written response to a complaint from Speke, the hospital said nothing could be done because, as a result of E's self-harm, she had contracted the MRSA virus. "The treatment of MRSA is priority and as such the metal will be removed at a later date," it said.
There is no doubt E is unwell, but Speke believes her current environment has made her worse.
E claims, according to Speke, that she spends days at a time with one or both arms in plaster casts to stop her self-harming – an arrangement that's been ongoing since December 2016. E has told Speke that if she refuses to be casted she is restrained by up to four members of staff. Hospital reports state, however, that she has been casted at her own request.
Notes from a multidisciplinary meeting on E's care on 21 June this year said: "E currently has both arms casted above her elbows." E has complained that she can't use the toilet or her mobile phone without assistance while casted.
BuzzFeed News asked Dr Jay Watts, a consultant psychologist and commentator on mental health reform, about the double casting procedure. She said: "I have serious concerns about why this would be happening, and for such a prolonged period of time. Whilst I don't know the particulars of the case, an urgent review is needed.

"Self-harm is one of the areas across the NHS where I'm trying to get policy changed and that's decades – decades – out of good practice. Something is seriously going wrong in that case."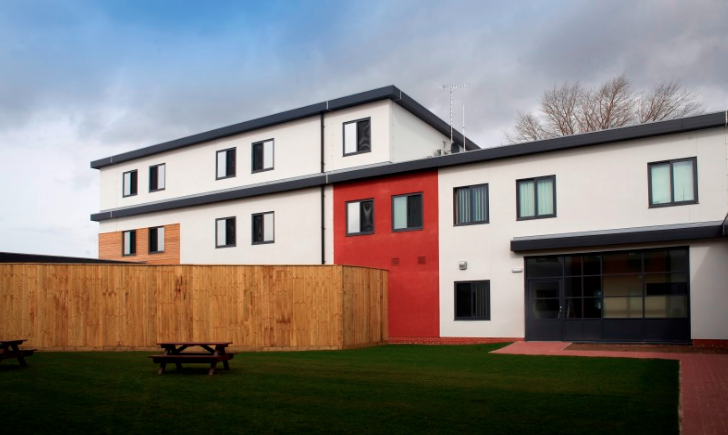 The same meeting notes said that on one occasion this year E was admitted to hospital for treatment to cuts, adding that she was able to buy razor blades while online shopping. "E has been involved in incidents whereby she has secreted blades she had purchased online in her mouth," the notes said.
The use of casts is considered a last resort at the hospital and is only used in cases involving infection or serious self-harm, BuzzFeed News understands.
Speke also worries the hospital is trying to distance her from E. She is unable to make the 460-mile round trip to the East Midlands to see her granddaughter due to her own health problems, and she no longer retains her status as E's "nearest relative," an official advocacy role that can provide relatives with privileged information.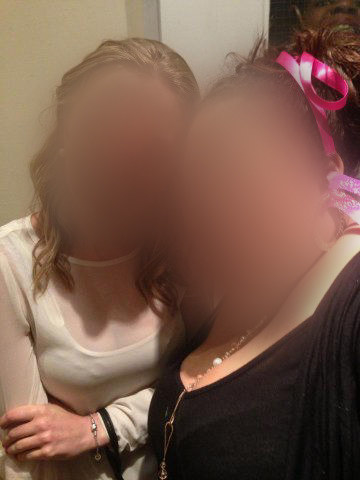 Replying to one of Speke's complaint letters in November last year, the clinical manager of Cygnet Derby said: "Please let me reassure you that you that E is being cared for by a skilful team who have proved time and again to help patients get better and live fuller lives."
In an inspection report from February this year, Cygnet Derby was rated as "good" in all areas.
The Care Quality Commission told BuzzFeed News in a statement regarding concerns about the Alvaston ward: "In early November, CQC contacted Cygnet Hospital in Derby in relation to concerns raised regarding the care of one of its patients.
"Inspectors have since carried out a Mental Health Act assessment of the Alvaston Ward at Cygnet Hospital which we will publish a report on as soon as we are able to, and we will be returning to the service later this month. Meanwhile we continue to monitor the service closely and will take action to protect people if this is needed."
Cygnet said it couldn't comment specifically on this specific case, or any others, for legal reasons.
A doctor with experience of working in the Cygnet chain of hospitals, who spoke to BuzzFeed News on the condition of anonymity, said communication issues and a confused management approach had created an unsafe environment for staff and patients.

"Staff were really invalidated – they didn't know how to manage the kids and they were scared of being hurt," they said.
"Some of them had fractures and things like that, serious things. And likewise the patients were aggressive towards themselves. The atmosphere was really chaotic."
The doctor praised hospital staff and said they never saw malpractice or punitive restraints – in fact there was a move towards a less restrictive regime, which itself may have put safety at risk.
"So what happened was that these patients were really suicidal and really unsafe and some of them were tying ligatures in their room and staff was outside the room because they were told that they couldn't intervene," the doctor said.
"And patients were told they can leave the premises and go on leave when the MDT [multidisciplinary team] decision was that that patients were not safe to leave.
"Clinical decisions weren't considered and were overruled by managers. What happened was that colleagues around me were asking me to do something because something is going to happen – everyone could see that.
"As much as I tried to insist that this was not the right approach, my decisions were not considered or were overruled. And every day there was a mistake because staff didn't know what to do. They were instructed to do something that didn't make any sense.
"I think the staff really wanted to help the kids – it was a shame because you could see staff really trying but they weren't sure and didn't have a clear understanding on what was too restrictive. I don't think the staff are to be blamed. Everyone was suffering: patients, family, staff."
Asked whether Cygnet hospitals have traumatised patients, the doctor said: "I treated a girl who had been in Cygnet Bury and she had been quite traumatised because of the things she saw there."
Many other patients report positive experiences of Cygnet hospitals: Some 45 patients across the chain interviewed by the Care Quality Commission in February 2017 were positive about the hospital they were in, saying it was "was clean, well maintained and they felt safe there".
The CQC report added: "All Cygnet staff are trained to respond to serious incidents and patient safety is the top priority."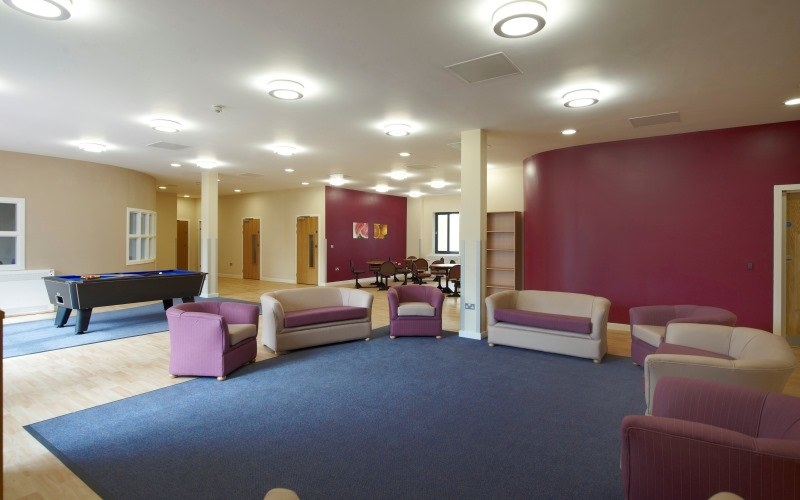 The attraction of the UK's psychiatric hospital market for foreign investors is clear: As in the US, this is a big-money opportunity.

BuzzFeed News examined 12 months of financial records and found that over the last year NHS England paid Cygnet £101 million for young people's acute psychiatric services. This money, plus payments from local NHS bodies for adult mental health services, makes up the bulk of Cygnet's £131 million turnover. Cygnet made a healthy £6.3 million annual profit, according to its latest accounts.
Cygnet's top director is paid £469,000 a year. UHS, Cygnet's American owner, has an annual turnover of $9 billion a year. Alan Miller, the American multimillionaire founder and CEO of UHS, said in the firm's latest annual report that Cygnet had been expanding because it views "the U.K. market as increasingly attractive".
BuzzFeed News has learned there are currently 131 patients in secure psychiatric care just from Devon, where E is from, with an estimated annual cost of £26.2 million, or around £200,000 a patient, which is paid by NHS England.
The NHS is usually keen to move people out of long-term psychiatric care on cost and rehabilitation grounds – but often there is a chronic shortage of suitable placements for people with specific needs. Cygnet is now one of the UK's largest mental health service providers the NHS turns to, with more than 1,000 beds in 21 locations.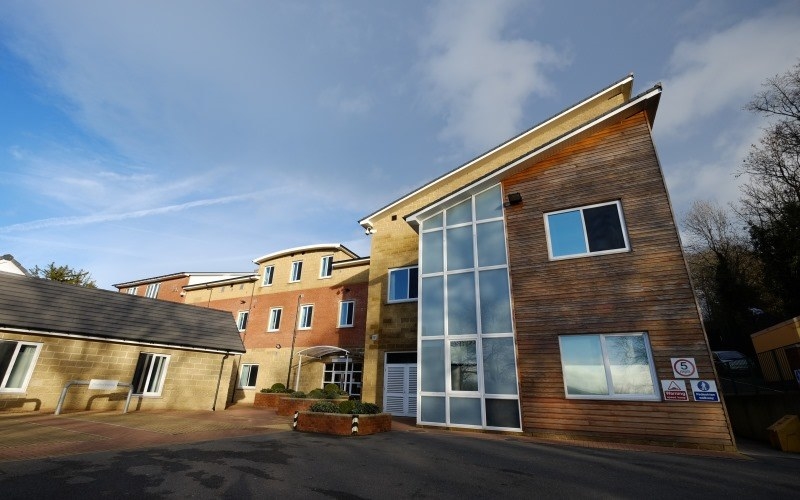 Cygnet's own accounts said the company is "pleased to be partnering with the NHS" and aims to "optimise the service user experience".

An inspection report into Cygnet's Sheffield hospital in November showed that the "user experience" was anything but optimal.
Inspectors found problems with risk assessments, with care plans that "did not always incorporate known risks relating to patients". Staff did not, the report said, routinely update patients' information, meaning the CQC couldn't "be assured that patients were therefore receiving appropriate care".
An earlier report, released in August, said the poor state of the building meant patients had "access to screws in fixtures and fittings, which had led to repeated incidents of self harm".
The same report showed that there was a failure to record and share notes of incidents and warning signs among patients at the 55-bed hospital. Nurses had too many duties and not enough training to properly carry out observations.
Pamela Purcell's 16-year-old son Dylan spent 15 months in Cygnet Sheffield. She told BuzzFeed News he left in August with no advance warning. She said he was released well before he was ready to rejoin the community and has since been repeatedly hospitalised through self-harm. Apart from his social worker and a weekly meeting with a psychologist, he is offered no help or treatment, she claimed.
"He's basically been told 'you're well enough, get on with it'," she said. "And he's finding it hard. He's been in hospital 15 times and it's not three months yet. He said he wasn't ready to come home and they didn't listen to him."
A hospital report on Dylan's treatment, seen by BuzzFeed News, said his self-harming had increased as a result of a "change of plan" regarding his discharge.
The same report said Dylan was examined for inserting a metal object in his arm on 31 March and that this was "being followed up with daily observations".
But Purcell alleged he eventually inserted five metal objects into his arm that were there for two to three days. During this time, she claimed, he was not sent to the local accident and emergency unit but given painkillers.
Purcell said she saw the injury on a scheduled visit and had him sent to the local children's hospital, where he was operated on. He had contracted blood poisoning, she said.
"All they did there [Cygnet] was just dress it and feed him tablets for it. It's not on," she said. "They put him on 15-minute obs[ervation]. When the doctor came to see him he said, 'Yeah he needs to go to the children's hospital.' But why do you need to wait for a doctor to tell you that? You should know yourself that if you've got something embedded in your arm that shouldn't be there, it's obviously going to swell up like a balloon."
Another parent, the mother of an 18-year-old patient who spent five months at Cygnet Sheffield last year, told BuzzFeed News her daughter was "badly bruised" after being restrained by more than three staff.
"To be honest it's just a nightmare," said the mother, who asked to remain anonymous. "When she was really badly bruised I rang up the ward – I work with children in a school and we have to have special training for holding children, and I asked them what kind of training they had done. I wasn't being impolite, I was just talking about the state of my daughter's arm and asking them about training, and the nurse was really quite rude on the phone.
"She passed me on to another nurse who tried to explain that everyone who comes on to the ward all had to have that level of training."
BuzzFeed News understands that all staff at Sheffield are trained in MAPA (managing of actual or potential aggression) techniques, which are widely used to reduce the risk of physical injury to both staff and patients.
Separately, BuzzFeed News has seen correspondence from the hospital to the 18-year-old, who has recently been diagnosed as being on the autistic spectrum, in which a senior manager admitted that staff committed basic mistakes regarding the handling of her data and apologised on their behalf.
A letter sent to her mother on 15 August from the hospital's clinical services manager said: "We have investigated your complaint and found that during the transfer of your daughter from one ward to another there was a delay in transferring medication details."
In another letter, dated 11 November, regarding a nursing report that contained inaccurate dates for several incidents related to the same patient, the hospital said: "Having fully investigated through interviewing staff, review of Datix [patient safety software] and electronic notes your complaint is upheld."
Louise Haigh, MP for Sheffield Heeley and a shadow minister, told BuzzFeed News: "The NHS should not be placing patients in Cygnet hospitals if CQC inspectors were to judge that they have 'inadequate' safety. A shortage of mental health beds risks the NHS placing very vulnerable young people in unsafe environments."
Earlier this year, Haigh raised long-running problems at the Sheffield hospital directly with Theresa May in parliament. May told Haigh she had raised a "very significant point" and that she was "very concerned". May promised to ensure health secretary Jeremy Hunt "looks into the case" of Cygnet Sheffield.
After Haigh met with NHS and CQC officials in October, she wrote to both bodies to say she was "deeply worried about the ability of Cygnet to provide adequate and safe health care to patients who are clearly some of the most vulnerable individuals in our society".
BuzzFeed News understands that while Haigh has previously declined invitations to visit the hospital and discuss her concerns, she will meet the the company's CEO Dr Tony Romero in the new year.
On this, Haigh said: "I have indeed declined the offer to visit the hospital because I'm not a qualified health inspector and I'm well aware that MPs get the North Korean treatment when we're asked to visit facilities.
"We have an independent regulatory system, which has highlighted persistent issues as have current and former patients of Cygnet and which I have been raising through the appropriate channels. If Cygnet don't like that they've got no business providing a public service."
Last year BuzzFeed News also reported on the case of an autistic boy, Matthew Garnett, who also has a learning disability, who "regressed" after being detained in a Cygnet-run psychiatric intensive-care unit for six months against his family's wishes.

Experts fear that this kind of institutional care may be hindering patients' recovery and even introducing new levels of trauma.
Dr Watts said private hospitals could be guilty of causing iatrogenic trauma, which is trauma inadvertently caused by a health intervention.
"When someone's had a history of five, 10, or 20 years of sexual abuse, emotional abuse, and has been neglected – and then they're in a place that's supposed to help them and they're shut down in silence by the meds and then you've got teams, often men, who are physically restraining you."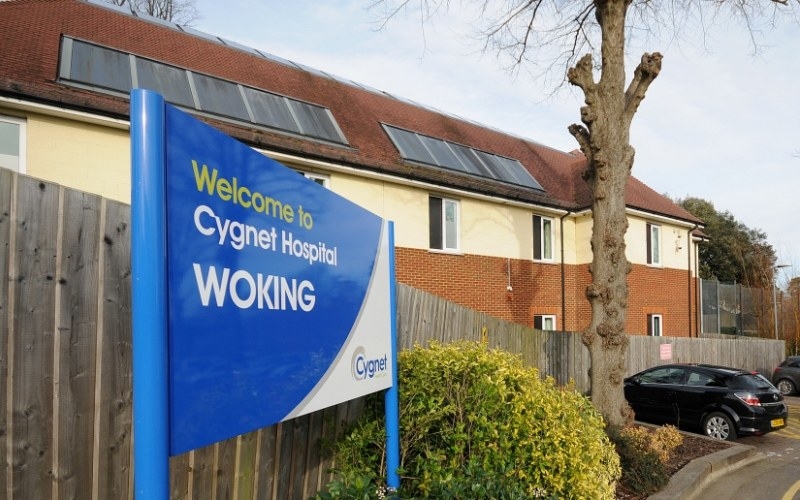 In October official inspectors from the CQC published a report on Cygnet Woking that found that "no nursing staff held specific qualifications for working with young people" beyond the mandatory staff induction. The hospital was rated "inadequate", placed into special measures, and given six months to improve or face being shut down.

Patients reported that temporary staff, who make up a large proportion of the workforce, were "unsympathetic and vindictive towards them" and said they felt "intimidated" by some staff. Patients alleged they were told things like "Your parents have left you", "You are a badly behaved little girl", and "Your health does not concern me, if I broke your arm it doesn't matter."
The mother of a teenage girl who spent 10 months at Cygnet's Woking hospital earlier this year told BuzzFeed News that vulnerable young patients were able to self-harm because male staff refused to enter rooms that didn't have CCTV in case they were accused of misconduct.

The mother, who asked to remain anonymous, alleged that this meant patients would self-harm in the laundry room, which had no cameras, using items of clothing. "They're supposed to go in in an emergency but they wouldn't go, they would call a female member of staff," she said. "This meant there was a delay and children could have died."
It's understood that the hospital's official policy is that male members of staff shouldn't be alone with female patients, but this can be overridden in emergency situations.
Inspectors have found problems at other Cygnet hospitals: A September 2017 inspection of the firm's Harrow hospital found staff "did not take sufficient precautions to ensure patients' safety".
The hospital was found to have some merits, however, and the same CQC report also said: "Overall patients were positive about the service. Patients described staff as being kind, polite, caring and respectful. Patients felt safe on the wards. Patients also spoke positively about therapeutic activities."
The company now has an updated monitoring and assessment tool at Harrow. An independent mental health monitoring visit in November found that this was available for use and staff were undergoing related training.
A 2016 inspection into Cygnet's Stevenage hospital said it "requires improvement".
In an emailed statement in response to BuzzFeed News, the CQC said: "We continue to have close regulatory oversight of all of Cygnet's mental healthcare services so that we can ensure that people receive the safe, high quality and compassionate care they deserve." It added that a review of the whole company remained a possibility.
A spokesperson for NHS England said: "Patient safety is our priority and we expect Cygnet to act, in full and quickly, where the CQC has recommended improvements. Local and regional NHS leaders in other parts of the country, where Cygnet delivers services, will work with the CQC to monitor and improve patient care."
A Department of Health spokesperson said: "It is completely unacceptable for standards to fall below the high level we expect of our mental health services – whether a private provider or NHS organisation.
"We expect the provider to take the action identified by the Care Quality Commission to ensure it provides high-quality, safe care."
A spokesperson for the Devon Partnership NHS Trust said: "Reducing the number of people with mental health needs treated outside Devon is one of our overriding priorities. We are leading a regional programme to transform secure mental health services, with more women now being treated within the region as new secure services have been introduced.
"We are developing other new services all of the time – with a mother and baby unit, a further women's secure unit, and a psychiatric intensive care unit all opening in 2019."