The Crown Prosecution Service needs to do a better job in dealing with domestic abuse trials and stop "inappropriately" summoning vulnerable witnesses, according to a report.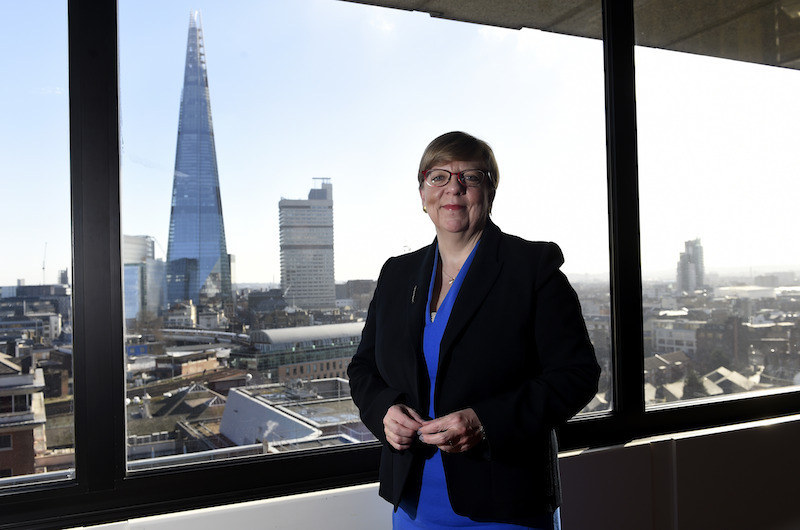 More than than 10% of witnesses in domestic abuse cases are inappropriately called to give evidence, according to a report from the Crown Prosecution Service (CPS) Inspectorate on Tuesday.
The report said courts are routinely issuing summons to witnesses who may be affected by domestic abuse in their home regardless of whether they are reluctant to attend and without carrying out an assessment.
The same report also found that witness attendance at trials across England and Wales is in decline: 4.5% of all crown court trials were halted last year because a witness pulled out or withdrew evidence.
Last year, almost 800 trials had to be stopped and rescheduled on the day of the hearing because witnesses didn't turn up or withdrew. In 2013–4 the number was 610.
Chief Inspector Kevin McGinty said: "Fewer and fewer witnesses are attending court. Witnesses not attending court can mean that a trial has to be rescheduled, and can even result in the defendant being acquitted.
"The CPS rightly wants to reduce the number of times that trials have to be rescheduled or defendants walking free but there's little evidence that use of the summons is making a difference."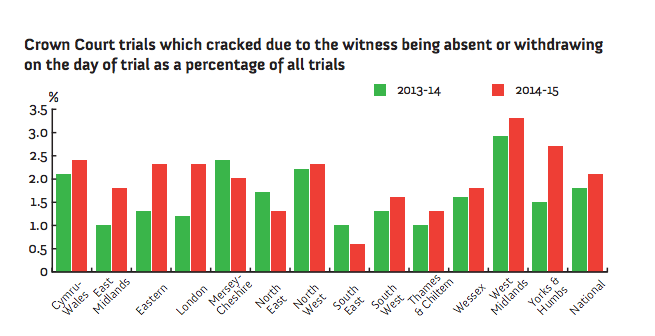 The report called on the CPS to stick to its own guidelines on domestic abuse, which say prosecutors must assess whether the person is fit to give evidence and issue a summons as a last resort.
The report warned that issuing summonses can have an adverse impact on vulnerable people and can contribute to the "deprivation liberty" of those called to give evidence.
Children and young people should only be issued with a summons to appear in court in "very limited and exceptional cases", the guidance said.
However, the inspectorate's report found that only in 19 out of 61 cases it examined did prosecutors carry out the proper assessments before handing out a summons.
"This indicates a poor level of service to the most vulnerable victims and witnesses and shows a lack of consideration of important issues in the checklist such as safety and need for specialist support," the report said.
Courts can issue an arrest warrant to anyone who fails to turn up after being summoned – but the report said that in the cases it examined, this didn't happen.
In a statement, a CPS spokesperson said the amount of abandoned or rescheduled cases was small but that it would work with police to review the support given to witnesses.
"We agree that applying for a summons should be the last resort and that all other avenues must be explored to secure the witness' attendance at court before doing so," the statement said. "The final decision on whether a summons is issued rests with the court.
"We will look at ways to ensure that key messaging around witness summonses, and in particular with regard to domestic abuse cases, is reinforced within CPS areas. We will be updating our training on domestic abuse over 2016–17 and will consider including training on witness summonses within this."
A previous report from the inspectorate, published earlier this month, criticised the CPS for "inadequate" communication with victims of crime.
Looks like there are no comments yet.
Be the first to comment!