Poet, Journalist, And TV Star Clive James Has Died Aged 80
The Australian-born writer and TV personality achieved fame through his words both on- and off-screen.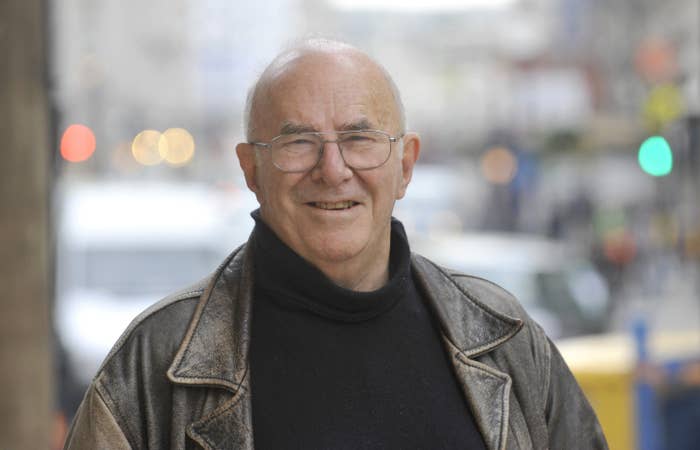 Clive James — the beloved writer, critic, TV presenter, and poet who became one of Australia's most celebrated cultural exports — has died, aged 80.
James died at his home in Cambridge on Sunday, according to a statement posted to his website. A funeral was held Wednesday.
James announced that he had leukaemia in 2010 and said he was on "borrowed time". He wrote poems and essays about his condition and the painful process of saying goodbye to loved ones.
But new drugs became available that essentially brought him into remission and prolonged his life. He told ABC's Mark Colvin in 2015: "So there's been a sort of fluctuating period when I've been up and down but now everything's smoothed out again and here I am waiting for the next technological advance which I hope will enable me to live forever."
While ill, James managed to write two volumes of poetry, a translation of The Divine Comedy, and a book about his favourite poets.
James was born in Sydney in 1939 and sailed to England in 1961 where he spent three years in London, before going to Cambridge University, an experience vividly and fondly remembered in May Week Was in June, part of his bestselling Unreliable Memoirs series.
While there, he began his long career in cultural criticism, contributing to university papers, London magazines and finally the Observer, where, during a 10-year stint from 1972 onwards, he wrote one of the most famous and influential TV columns in Fleet Street (these columns remain highly readable and can be found in the On Television compendium).
James may be best known for his own TV career, however. He was an early pioneer of travel shows, presented the Fame in the Twentieth Century series for the BBC, and went on to front Clive James on Television for ITV and talk show Saturday Night Clive for the BBC.
His prolific writing continued throughout, with novels, essays, poems, and translations.