A growing number of British children were taken into local authority care this year over fears that they or their families planned to join ISIS in Syria, a leading judge said on Thursday.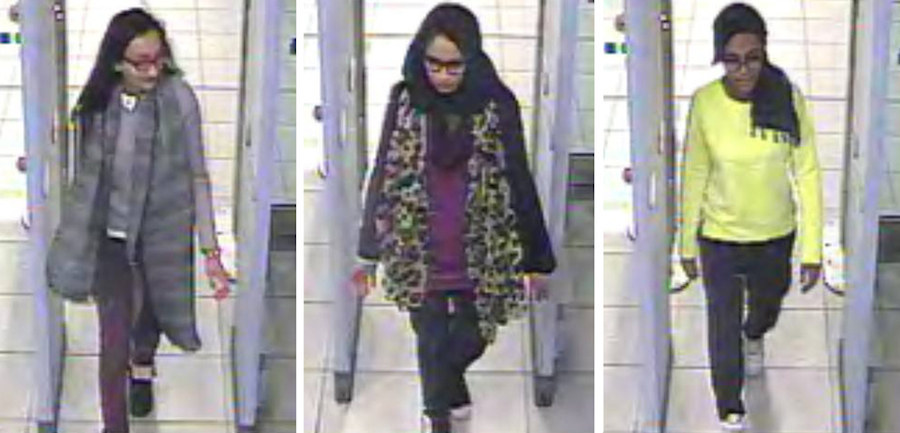 Sir James Munby, president of the family division of the High Court, said in a judgment that there were increasing numbers of cases where "children, with their parents or on their own, are planning or attempting or being groomed with a view to travel to parts of Syria controlled by the so-called Islamic State."
The judgment, which was made available to the public, said that for the time being all cases related to children suspected to be at risk from radicalisation should be dealt with by a High Court judge in the family court, as opposed to regular family court judges.
He stressed that agencies – the police, the courts, and local authorities – needed to work together to safeguard children and effectively counteract terrorism.
Munby referred to a raft of recent cases where local authorities had intervened via the courts to take young people into care. For legal reasons, none of the children can be named.
Four children – at the time aged 13, 7, 5, and 3 – were placed in foster care after their family was detained at an airport while attempting to fly to Turkey.
In March, the children along with their mother, maternal uncle, and maternal grandfather, were detained at an unnamed airport. The mother claimed this was for a "legitimate family hoiliday" and challenged the care orders.
However, the court heard that her "plan was to take the children to a war zone, and that she knowingly intended to place the children at risk of significant harm."
Further hearings on this case are scheduled for 19 October and 7 December.
In a case linked to the four children above, another four children, aged 11, 9, 4, and 1, were also put into local authority care after their family was detained in Turkey at the border with an ISIS-controlled part of Syria.
The judge ruled that "there is sufficient evidence to consider that there is a risk of radicalisation of the children which cannot be ignored."
In March a 16-year-old from Brighton was placed under local authority protection after it emerged he planned to travel to Syria to fight in its civil war.
The court heard that two of his brothers were killed and another injured in the war. His uncle is detained at Guantanamo Bay, in a highly publicised case, and his mother was described as "exhausted by grief".
The boy – who was already out on police bail on a charge of causing grievous bodily harm – was planning to travel to Syria on 4 April and due to his order can no longer leave the country.
Mr Justice Hayden agreed with Brighton and Hove City Council's argument that the boy "may wish to follow the path that his brothers have walked".
In March two young people from Tower Hamlets in east London – one boy and one girl – had their passports seized by the High Court to stop them travelling to Syria.
The court also heard that the children attend Bethnal Green Academy, the same school where three teenage girls who fled the UK to join ISIS in Syria in March also went.
A 17-year-old girl of Somali origin was made a ward of court and had her passport seized after fears emerged she had tried to travel to Syria on a one-way ticket.
Mumby's intervention comes after news this week that that more than 300 British people under 18 were referred to the government's counter-extremism programme, Channel.
Between June and August this year, 796 people were referred to the scheme, 312 of whom were under the age of 18.
This week David Cameron highlighted the need for the UK to counteract a "diseased view of the world" which paints Western nations as anti-Muslim.
But counterterrorism experts have warned that overly emotive and confrontational language could be hindering Britain's anti-extremisms efforts.