As many as 40 children simultaneously felt faint and collapsed and at least two were taken to hospitalised following an incident at a school in North Yorkshire.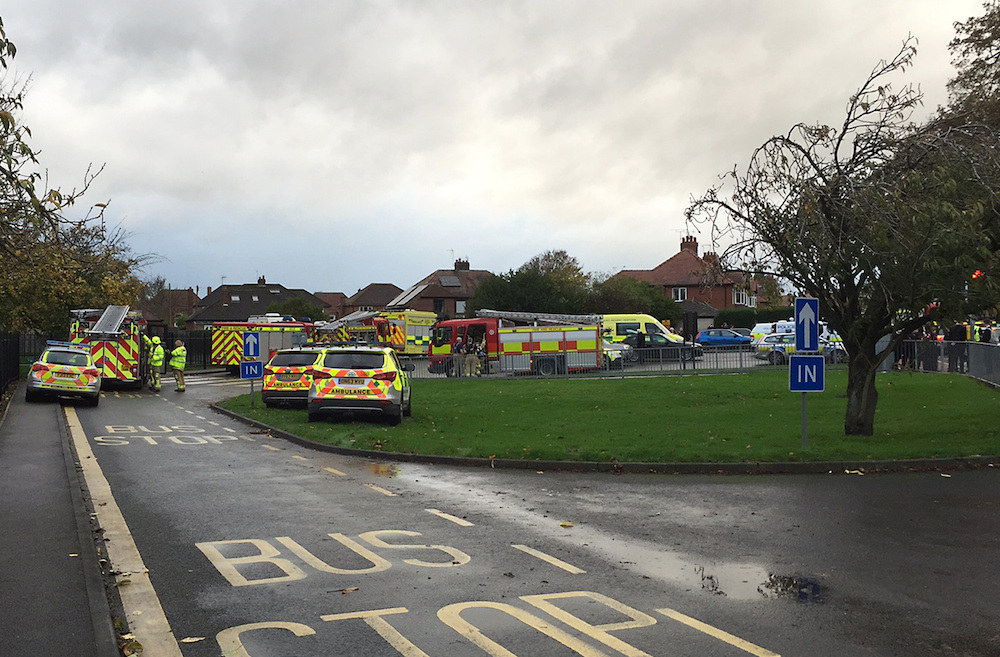 Emergency services arrived at the Outwood Academy school in Ripon after being called at 12.30pm on Wednesday North Yorkshire police said.
Officers were called in response to an as yet undetermined incident that took place between 11am and 11.30am.
The Yorkshire ambulance service said up to 40 students were treated at the scene.
Harrogate District Hospital said two students were treated at its minor injuries unit in Ripon but were discharged "with no significant medical conditions".
Police said they were working with fire and ambulance services to establish the cause of the sickeness. But BBC News, citing a interview with a parent of a child at the school, reported that the children felt ill during a Remembrance Day service.
Emergency services told PA that at first four pupils fainted, creating a "ripple effect".
Dave Winspear, of the Yorkshire fire service, said: "We are of the view the children just fainted and there was a ripple effect throughout the school. More children felt anxiety and started to feel concerned and the thing has escalated."
Parents were seen greeting pupils at the school gates after they were sent home early.
North Yorkshire fire service said crews from Ripon and Boroughbridge were at the scene, alongside hazardous materials specialist officers.
"A specialist detection, identification and monitoring (DIM) team from West Yorkshire fire and rescue service is also at the incident," a statement added.