Ever wish that the people who run the London underground would just tell it like it is? Get a load of this.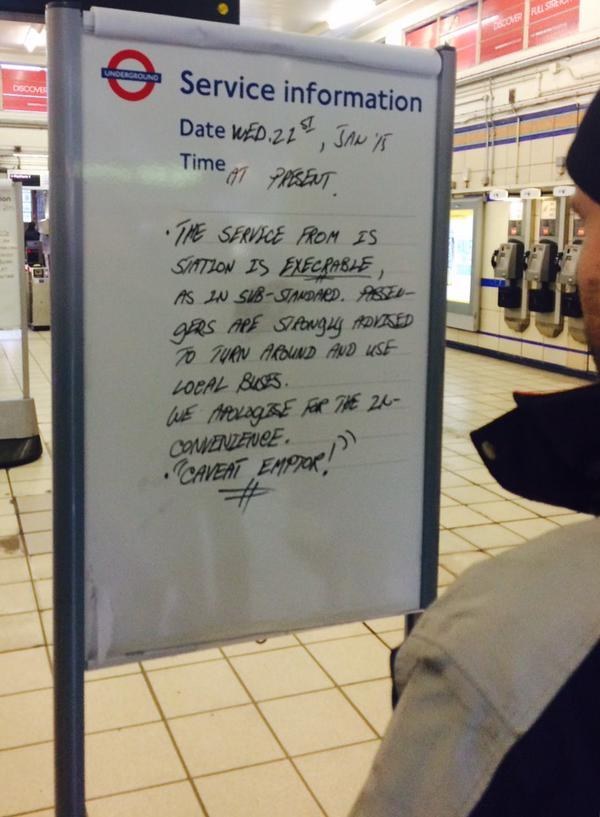 It reads:
The service from [this] station is EXECRABLE, as in sub-standard. Passengers are strongly advised to turn around and use local buses.
We apologise for the inconvenience.
Caveat emptor! [Buyer beware]
This was the cause of the problem earlier.
But if you're about to hop on a train at High Street Ken now, all lines are currently running what Transport for London calls a "good service".